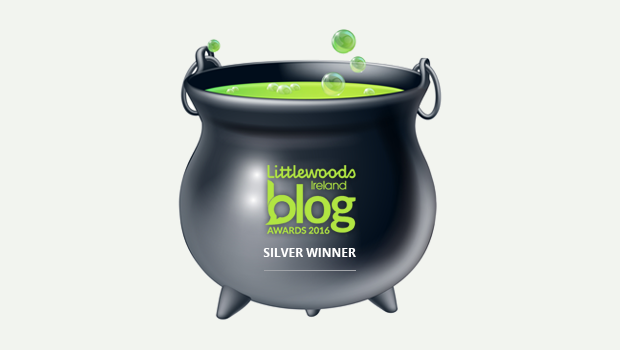 College commuting is not fast tracked
The high cost and lack of availability of adequate accommodation in Dublin has led to many students, including a few from Boyle, having to commute by train to college in the capital a number of days per week. This usually entails a 7am departure and a 9.45pm return which is a long day, but a lot cheaper than having to rent a room in Dublin.
Thankfully students (and others) are well served by trains on the Dublin-Sligo line, but their reliability is often an issue and in the last two weeks it has been reported that some students have missed lectures due to the train arriving late in the city. In addition, Irish Rail still see it acceptable to put basic commuter rail carriages on the Dublin-Sligo intercity line – especially at the weekends which is unacceptable to any rail user in this day and age.
Two new public roads in Boyle
Roscommon County Council propose to declare two roads in the Boyle Municipal District as 'public roads'. The two roads are located within the Maple Close and Cois Cuan housing developments and chances are many of you are asking: "Where in Boyle are those housing developments?" ! Well, if you want to find out more, you can inspect the maps of the said roads at Boyle Municipal District Office until Thursday October 14th.
The dog poo problem persists
Not a week goes by without some viewer contacting us complaining about the amount of dog 'poo' on the footpaths around Boyle. This week one person complained to us that not alone is it a problem for walkers but also for those pushing baby prams and buggies with the poo getting stuck on the wheels.
While it is accepted that there are a number of dogs roaming free who can be blamed as the culprits for this, the fact remains that there are some dog walkers who do not bother to pick up their dog poo after their four legged friends. Indeed this writer saw a well known individual in this town out walking his dog one evening recently who just stood there looking around him, right outside Scoil na nAingeal Naofa, as his dog squatted down and did his business, leaving a large mound for kids to pass (or walk in) on their way into school the next morning.
Two deaths bring back memories of old Boyle
The deaths during the week of John (or Johnnie as he was referred to in Boyle) and Irene Spelman brought back memories to those of a certain generation, of a Boyle many years ago. Johnnie Spelman ran a popular bar on St. Patrick Street which was latterly known as Andy's Tavern and located where the entrance is now to the Green Street Car Park. (Indeed the Spelman family ran a pub there for 42 years from 1928 until 1970).
Johnnie's sister Irene was well known from her work in the former Doherty's Bakery on Bridge Street, roughly where Pure Flowers is now located. Many Boyle families were grateful for Irene's quiet generosity when the financial budget would not stretch to buying fresh bread and confectionary.
Sadly, Johnnie died last Friday and Irene on Tuesday. Irene's remains were brought to St. Nathy's Cathedral on Thursday for her brothers funeral Mass with her burial taking place later on Thursday in Assylinn following Johnnie's burial in Kilcolman Cemetery in Ballaghaderreen a few hours earlier.
A reminder of the beautiful area we call home
Between one thing and another, the Boyle'd Pot forgot to comment on the brilliant piece of publicity Boyle's Lough Key Forest Park got on Sunday week last on RTE TV's 'No Place Like Home' programme. The drone footage of the Park looked wonderful and made you think once again, how lucky we are to have such a beautiful facility on our doorstep. Sometimes one needs reminding of what we have all around us here in Boyle and Park Manager Louise Fitzpatrick did just that when she nearly ran out of breath listing all the activities that are available in the resort!
Can the Kilbryan junction be next for an upgrade please?
It was great to see work commence during the week on the Cootehall and Eastersnow junctions on the N4 at Ardcarne. Both junctions have been referred to as 'death traps' due to the number of serious accidents that have taken place at these locations over the years. Cars turning right to Cootehall or right to Eastersnow have to stop in the centre of a 100kph carriageway and pray to God that cars behind them will see their brake and indicator lights and not crash into them – which is exactly what has happened on a number of occasions.
When the work is completed on both of these junctions, maybe TII and Roscommon Co Co would look at the Kilbryan junction just off the old Carrick road where R294 joins the N4, which is another 'death trap'. The space is there to provide a much needed turning in lane from the Carrick side, thus limiting vehicles having to slow down to make this manoeuvre, while something also needs to be done with how cars exit the R294. Many look right towards Carrick to see, on occasion, a truck or large vehicle with it's indicator turning in the old Carrick Road, assume there is nothing behind and pull out into the path of oncoming traffic. It could be argued this is driver error but with so many bad drivers on the road, some form of traffic calming or safety measure needs to be put in place at this junction before there is a very serious accident.
And finally….!
Donald Duck and Daisy Duck were spending their honeymoon night in a hotel and became quite amorous.
Daisy turned to Donald and asked: "Do you have protection?"
Donald frowned and said, "No."
Daisy told Donald that if he didn't get a condom, they would not be able to consummate their marriage.
"Maybe they sell them at the front desk," she suggested.
So Donald hurried down to the lobby and asked the hotel clerk if they had condoms.
"Yes, we do," the clerk said and pulled a box out from under the counter and gave it to Donald.
The clerk asked, "Would you like me to put them on your bill?"
"Thwell  No!" Donald quacked, "I'll thuffocate!"