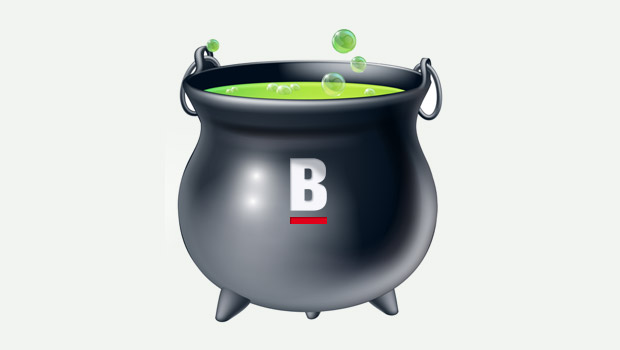 Extra train should service Boyle
In is interesting to note the response to a query from Irish Rail's Customer Care department (see news section) concerning why an extra train departed Carrick to Dublin and not Boyle or Sligo last Sunday. The company said the extra service was due to "heavy loadings being experienced from here (Carrick) to Dublin. Is the same not happening from Boyle? Surely any extra train should run the length of the line and not commence/terminate in Carrick? The company say they have not made a decision on whither to continue the extra train or not but if you are a user (mainly students) of the line on Sunday's, you should get onto Irish Rail straight away and ask that that any extra train serves Boyle also.
Increased journey time to Sligo Hospital
The benefit of having a general hospital 40 minutes or so away in Sligo may not be something we can enjoy for the next nine months with major traffic disruption planned as Hughes Bridge in Sligo reduces from four lanes to three during daytime hours. The disruption is part of the upgrade that will ultimately see the bridge extended to six lanes. Those from Boyle heading north or travelling to the Hospital should allow extra time for their journey between now and next July if using this direct route.
No IDA visits to Roscommon (or Boyle)
A report during the week stated that there has been no IDA sponsored visits to County Roscommon in 2011, 2012 or 2014 and only four in 2013. The IDA's website says the company "have evolved to become a global force in attracting FDI (Foreign Direct Investment) to Ireland and a key influencer in the development of the Irish economy and its reputation abroad". Obviously this only applies to the likes of Dublin, Galway, Cork and the large urban centres. Where does Boyle come into it? For years we were told in Boyle by the IDA that there was no facilities or industrial land available for companies wishing to locate here. Now we have plenty of kitted out buildings ready and waiting for companies to locate in our town and the County Council have land zoned industrial available on the Roscommon Road. So why are the I.D.A. not bringing the industrialists to our town. The old saying comes to mind – "The quiet Priest never got a Parish" In other words, we are too quiet when it comes to putting pressure on the state agencies to get FDI into Boyle.
Book signing on Saturday in Creightons
Eddie and Sylvia Creighton's Bar and Lounge is the venue tomorrow (Saturday) afternoon for the Boyle launch and signing of Julian Vignoles book on David Thompson titled " A Delicate Wildness". David Thompson came to Woodbrook House beside what is now the Carrick Golf Club, in 1932 and his love of the area and the great house have been well documented. Cryan's Bar or Creightons as we now know it, was a favourite haunt of David's and one of his chosen establishments when he visited Boyle during his time in Woodbrook. Indeed a poster that David Thompson referred to in his book "Woodbrook" still adorns the walls of the quaint bar. All are invited to the book signing at 4pm Saturday.
Moone Boy and Spook Fest in Boyle
Boyle is certainly the place to be this weekend. Moone Boy fever has engulfed the town with events happening since mid week, culminating with the Italia '90 night in St. Joseph's Hall tomorrow (Saturday) night. This promises to be a great night out and tickets are selling fast so be sure to get yours. Visitors are really getting value for money with the €10 "access all areas pass" for the festival. There are numerous side events taking place during the weekend including the annual Lough Key Halloween Spook Fest which runs from Saturday 25th to Sunday 2nd. One of the exciting activities that will take place in the Park is "Rockingham..when the lights go out….are you brave enough". This takes place on Sunday 26th at 6.30pm.
Lough Key on TV on Sunday
Our beautiful Lough Key Forest Park will once again get TV publicity this Sunday evening when the semi finals of Irelands Fittest Family will be shown on RTE 1 at 6.30pm. The four semi-finalist families will have to cross a lake, pull a fire engine, run up a tower, cycle on wet grass, balance on beams, climb over stuff and generally dig deep in fighting for their place in the final and a shot at the title. Those brave enough to try the 2nd Toughest Muckers which will take place in Rockingham on November 2nd should watch the programme with interest!
And finally….!
A mature and well-educated woman loved her vegetable patch and particularly growing tomatoes, but couldn't seem to get her tomatoes to turn red.
One day, while taking a stroll, she came upon a gentleman neighbour who had the most beautiful garden full of huge bright red tomatoes.
The woman asked the gentleman, "What do you do to get your tomatoes so red?"
The gentleman responded, "Well, I know this will sound strange, but twice a day I stand in front of my tomato garden naked in my trench coat and flash them. My tomatoes turn red from blushing so much.
Well, the woman thanked the man and as she walks away she thinks to herself this is absolutely ridiculous but at the same time she is so impressed; she decides to try doing the same thing to her tomato garden to see if it would work.
So twice a day for two weeks she flashed her garden hoping for the best.
One day the gentleman was passing by and asked the woman, "By the way, how did you get on? Did your tomatoes turn red?"
No", she replied, "but my cucumbers are enormous."