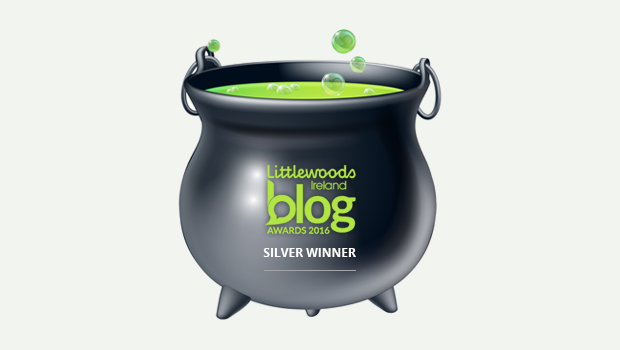 Misreading Royal site plans
The submissions have been lodged and we must now wait to see what the elected members of Roscommon County Council think of the 120 suggestions received on the future use of the old Royal Hotel. The Chamber of Commerce statement issued last Thursday week saying they were "strongly in favour of having a Hotel re-instated on the site of the Royal Hotel" was unfortunately misread by some people. Contrary to the belief of certain members of the community, the Chamber are not reinstating the hotel. They are "in favour" of it's reinstatement. As a result of the misleading belief, it is known that some submissions consisted of  a letter of support for the hotel. In reality, those submissions are of no use. Yesterday's report here on Boyletoday.com suggests that it will be next month or mid January before and idea on the buildings future becomes more clear.
Frybrook goes "sale agreed"
The news that Frybrook House has gone "sale agreed" will hopefully be positive for the town. While there is no indication at this stage as to what the new owner plans for the historic property, it will hopefully be brought back to it's former glory in the future. The notion that it has been sold for a hotel is said to be "idle speculation". For any under bidders, Boyle Convent of Mercy buildings are still on the market. As of last night, there has been 4,438 views of the Convent on daft.ie.
Plenty of flooding problems around town
Last Tuesday night's heavy rain caused flooding in many areas of the town. Children walking to school in St. Joseph's BNS on Wednesday morning had to contend with a major flood outside Loftus Medical Centre but in praise of the Council, a drain clearing company were on hand by 9.30am to deal with the problem. Not so out in Mockmoyne. A flood at the bottom of Bothrin Cuing has become a common occurrence when the rains fall heavy and can cause a real traffic hazard, as was the case on Wednesday. Like Mockmoyne, there are many other areas around town where remedial work is needed on the camber of the road to alleviate flooding.
While on the issue of flooding and the controversy around our town centre flood plain, keep in mind what happened in Mountmellick in Co. Laois on Wednesday last. The town witnessed unprecedented flooding after heavy rain resulting in it being blocked off for a number of hours. President Higgins said after "As events like this are occurring with greater frequency, we will be called upon to draw on our resource of solidarity ever more often, and I know the Irish people will recognise and support the importance of good planning and policies that may prevent or mitigate such occurrences." While we may not have flooded in Boyle town centre in the past, what is to say could not have a major flood, like Mountmellick, in the future.
Christmas lights will look great once again
The Christmas lights are now nearly fully erected and the Christmas Trees will soon be installed, adding to the town looking brilliant once again for Christmas. Thankfully the madness of turning on Christmas lights for commercial purposes in mid November has not taken hold in Boyle. Instead they will be turned on in a timely fashion on Saturday 2nd December at 4.30pm by Santa. Well done once again to the Christmas Lights committee and helpers who organise finance for the lights every year without the need for door to door collection as happens in other towns. You can make the light's debt burden easier to manage by purchasing a ticket for the Christmas light's draw that are presently on sale in shops and businesses throughout the town.
Defamation law and social media
The recent award of €65,000 to a Boyle man who was defamed on Facebook highlights how important it is to only publish facts and not untruths on social media. Following the award Digital Rights Ireland said "This is a wake up call for people who think they can say what they like on the internet." The publication on the internet of rumour, innuendo and comment that could damage someones reputation is fully covered by defamation law. In addition, the facilitating of the publication of defamatory comment on a website or Facebook page is also covered. People need to think before they type and be very careful that what they say is factual.
And finally….!
The pastor asked if anyone in the congregation would like to express praise for an answered prayer. Suzie stood and walked to the podium.
She said, "I have a praise. Two months ago, my husband, Phil, had a terrible bicycle crash and his scrotum was completely crushed. The pain was excruciating and the doctors didn't know if they could help him."
You could hear a muffled gasp from the men in the congregation as they imagined the pain that poor Phil must have experienced.
"Phil was unable to hold me or the children," she went on, "and every move caused him terrible pain." We prayed as the doctors performed a delicate operation, and it turned out they were able to piece together the crushed remnants of Phil's scrotum, and wrap wire around it to hold it in place."
Again, the men in the congregation cringed and squirmed uncomfortably as they imagined the horrible surgery performed on Phil.
"Now," she announced in a quivering voice, "thank the Lord, Phil is out of the hospital and the doctors say that with time, his scrotum should recover completely."
All the men sighed with unified relief. The pastor rose and tentatively asked if anyone else had anything to say. A man stood up and walked slowly to the podium. He said, "I'm Phil." The entire congregation held its breath.
"I just want to tell my wife that the word is sternum."