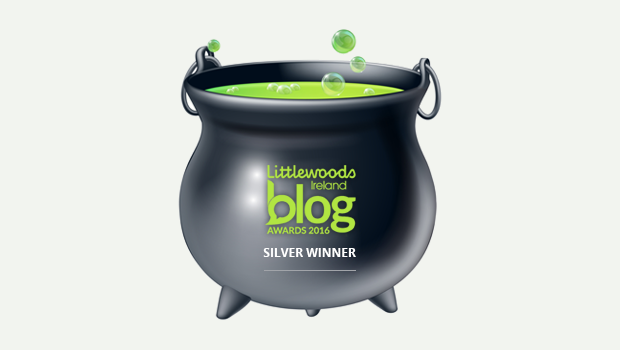 A great sense of community in Boyle
One of the many positives of living in Boyle is the great sense of community that is evident all around us. It comes to the fore in an hour of need and Wednesday night's Storm Doris was one such occasion. Long before Council personnel were at work, many locals took out the chainsaws and headed off to clear the highways and byways, around Boyle, of fallen trees and branches. This example of self help was also evident again in recent weeks when a group of volunteers approached the local authority and offered to get a meitheal together to clean the playground in the Pleasure Grounds. Gone is the day when you wait and expect work to get done for you – you have to get out and do it yourself. This sense of community also comes to the fore when tragedy or death hits our town. Neighbours, friends and residents of the area all rally together and show support for a bereaved family. This was also evident in the past week here in Boyle.
Irresponsible parking in Boyle
Following the publication on Boyletoday Facebook page last Wednesday of a car "parked" nose in on Main Street, we have received a number of comments on parking – some you could publish – others you could not! The general view is that inconsiderate and irresponsible parking does not contribute to the smooth flow of traffic in the town. One truck driver who contacted us said manoeuvring along Main Street is a nightmare due to bad parking with specific reference being made to the situation at the Bank of Ireland corner. People assume that just because they will only be a short while in the Bank or a shop that they can abandon their vehicle wherever and however they want. The result is a back up of traffic and the need for cars, vans and trucks to move out into the opposite side of the carriageway to overtake. The Gardai have been very accommodating in regard to parking in Boyle and assist by not giving out too many parking tickets. In circumstances as was seen last Wednesday – a ticket is the minimum such a motorist deserves.
Boyle is a relatively crime free town
Two events in recent weeks have led to the spotlight being shone on Boyle from a crime perspective. Thankfully, events like these are very rare in Boyle, in fact the lack of crime has gone against us and is one of the reasons why we have a Garda Station on reduced hours. Boyle is one of the safest towns in Roscommon and the county is one of the safest in Ireland. As a result, when a serious crime is committed, it makes national and local headlines and leads to some people wrongly believing Boyle is a crime hot spot. While we do have the usual public order, theft and damage to property offences, when you compare Boyle to other towns and villages not a million miles away, we are blessed to live in a town with such low crime statistics.
Copyright and plagiarism issues abound
A national news website is currently at the centre of a copyright controversy. Two news outlets have issued District Court proceedings against the operator of the website as a sole trader, for infringement of copyright. The copying of work is sometimes also referred to as plagiarism. Plagiarism can be defined as the practice of taking someone else's work or ideas and passing them off as one's own. The outcome of the copyright or plagiarism case referred to above will be watched closely not alone by those who have their news stories "lifted" daily, as is the case here on Boyletoday.com, but also by those who commit the act. For some viewers of Boyletoday.com, it has become something of a local past time to count how long it takes for a story we have sourced, researched and published to appear elsewhere, with a few changes. This is plagiarism at it's finest and akin to the backbone of the legal challenge that is looming nationally, the result of which is eagerly awaited.
Supporting the boys in green (and white)
During the week Colm Duignan from Strong Life Gym came up with a novel idea to secure financial support for the Boyle Celtic team as they travel to Carrick on Suir on Saturday week for the following day's FAI Junior Cup quarter final. Colm used social media to see if he could get as many businesses as possible to donate €50 towards the teams expenses. Businesses (including Boyletoday.com) and individuals gave €50 and more to the cause. So far over €1600 has been raised and rising but it is understood the cost of travel, accommodation and food could reach the €2000 mark. So if you would like to support team as they endeavour to reach the final in the Aviva Stadium, then please contact Colm or any member of Boyle Celtic.
And finally….!
Harry got a job as a bus driver and on his first morning he just sat at the depot waiting.
The bus inspector came over to see what the problem was.
Harry said; " l'm waiting for the conductor."
The inspector informed him that all the buses were now one man buses.
So Harry drives off in the double decker bus.
Twenty minutes later there is a call to the depot, one of the buses has been involved in a road traffic accident.
The inspector goes down to the crash and there is Harry and his wrecked bus.
"Harry!" cried the inspector. "How did this happen!"
Harry shrugged his shoulders, "To be honest, l really don't know. l was upstairs collecting fares at the time."