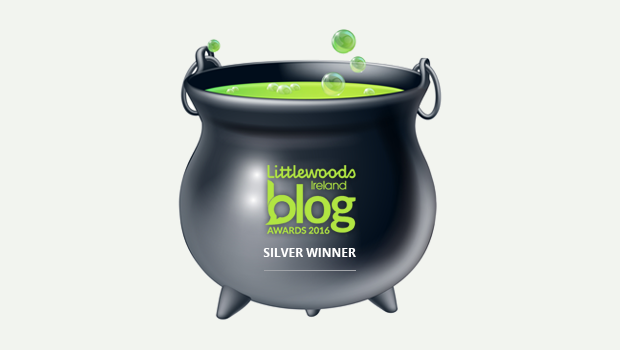 The day Pat went to Knock Airport
The death occurred recently in Ballinafad of one of the villages best known characters – Pat Cosgrove. At Pat's funeral mass, Louise Moran, who is originally from Ballinafad and the manager of Boyle Family Resource Centre, gave a lovely eulogy recalling his tough life and how the village of Ballinafad took Pat "under their wing, into their care, where he never went hungry, lonely, thirsty or excluded". In last week's Sligo Champion, there was another fitting tribute to Pat with a particular story worth recalling. On one occasion some locals took Pat to Knock Airport where he had a good look at the Ryanair plane that had just landed. On his return to the Mayfly Inn, Pat was asked 'Was it a big one Pat?' to which he quickly replied 'A lot bigger than those ones you see up in the sky anyway'.
Pat had no known family, but some great neighbours and friends who took care of him in Ballinafad for over 40 years and epitomized what Louise said in her eulogy that "It takes a village to raise a child".
A&E delays not acceptable in this day and age
We are very lucky here in Boyle to have a general hospital only a half hour away in Sligo and also to have access to a 24 hour A&E in that hospital, but unfortunately Sligo A&E is no different to any other in the country and can become very busy at times with those who have had reason to visit telling of long wait times – on some occasion up to 12 hours! This is by no means a reflection on the hard working staff who are operating there under testing conditions, but comes from higher up the chain and in reality, is totally unacceptable in this day and age.
The delays in Sligo A&E were raised on Tuesday at the Regional Health Forum meeting where the HSE revealed that 70% of patients attending the Emergency Department at Sligo University Hospital are waiting "at least nine hours to be seen". This statistic led to heated exchanges at the meeting between Saolta representatives and local councillors who contended that the waiting time is a lot longer than the nine hours that was stated.
While we are lucky to be only a half hour from Sligo, we are also lucky to be only a half hour from Roscommon where there is another facility the may not be as busy – the Roscommon Injuries Unit. This unit does not offer all the services of Sligo, and it is only open from 8am to 8pm, every day of the year, but it treats a wide range of injuries which are non-life or non-limb threatening, and is an alternative for people from Boyle to visiting a busy emergency department like Sligo.
Work on Military Road hazards are welcomed
At last, the manhole covers or service duct covers on the carriageway at the Shilling Hill have been fixed. This blog has highlighted on many occasions, the hazard these sunken covers were causing for motorists trying to avoid them. Hopefully now the Council will undertake some form of permanent repair to the potholes as one drives onto Military Road from the Shilling Hill, before they move on to addressing the deplorable state of the Abbeytown Road.
One viewers observations on Boyle
We received an interesting email during the week from a known viewer, which read as follows: Having lived in Boyle for four years I trust you do not mind me writing to you in regard to how I see Boyle. Yes, Boyle is a nice small town, lucky to have Lough Key Forest Park on it's doorstep. The cycle way is also a wonderful amenity for the town. Yet, in my opinion, Boyle has shot itself in the foot, by rejecting the plan for the Crescent, voting instead to have a car park as the centre attraction of the town. Also one of the most ascetically pleasing aspects of Boyle, the bridge and the stone house cafe on the river, to also allow parking on the bridge. Totally spoiling any ascetic pleasure in the view. The people of Boyle park anywhere in any manner they please. Just check the Post Office any day. Double yellow lines, wheels on the pavement. Walk around Boyle and it is shocking the amount of dog fouling that takes place, which makes it obvious that very few bother to pick up after their dogs.
Boyle is a town you might like to walk around,
Only if you do, you'd better keep your eye on the ground.
'Cause you'll be leaping and sidestepping over all the dog poo,
The dog lovers of Boyle leave there for your shoe.
As much as everyone says, "Oh, Boyle is a lovely town", in reality there is a lot of fundamental problems and bad decisions. How is a car park at the centre of the town, going to attract tourists? "Oh do come to Boyle and see our lovely car park…….", the email concluded.
Kingston hall gone 'sale agreed'
Roadside signs would indicate that one of Boyle's most historic buildings – Kingston Hall – in the former Rockingham Estate, has gone 'Sale Agreed'. The property, which was built by the King family in the early 1770's, became the residence of the Land Steward for the estate, when the King family moved to Rockingham House. Kingston Hall came on the market in October 2021 and was advertised for sale by private treaty with no indication of a guide price.
Northern Ireland delegation visit Boyle
A large delegation from the Rural Community Network of Northern Ireland visited Boyle on Wednesday last. On a day more suited to ducks than humans, the group braved the elements and went on a tour of Boyle to see the infrastructure and public realm enhancement works that have been undertaken and are in the pipeline for the town centre. The group were impressed with the plans and noted how lucky we are to have a river running through the town and the beautiful architecture of many buildings. They also noted the opportunities that exists with the stone buildings at the rear of Main Street. Before moving on to Athlone and Ballinasloe, the group visited the Spool Factory Co Working Hub to see developments there and how a hub can help a towns revitalization. The group were joined on their trip by executive members of Roscommon Co Co, the Western Development Commission, Boyle Town Team and the Department of Rural and Community Development.
And finally….!
On a golf tour in Ireland, Tiger Woods drives his BMW into a petrol station in a remote part of the Irish countryside.
The pump attendant obviously knows nothing about golf, greets him in a typical Irish manner completely unaware of who the golfing pro is.
Top of the mornin' to ya, sir" says the attendant.
Tiger nods a quick "hello" and bends forward to pick up the nozzle.
As he does so, two tees fall out of his shirt pocket onto the ground.
"What are those things for? asks the attendant.
"They're called tees" replies Tiger.
"And what do they do?" inquires the Irishman.
"They're for resting my balls on when I'm driving", says Tiger.
"Jaysus" said the attendant, "don't BMW think of everything"