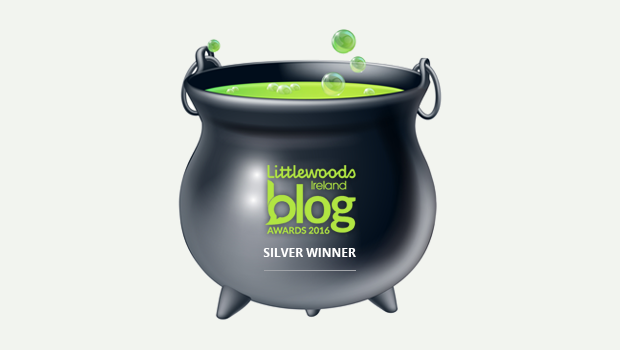 Boyle is the place to be this September
It all seems to be happening in Boyle this September, giving rise to the suggestion that a year round schedule or calendar of events should be available to view by members of the public. This September, Boyle will host the Lough Key Triathlon, filming of 'Small Town, Big Story', the rescheduled Summer Show and the Cannonball Super Car Run will pass through the town, and there is sure to be many more crowd attracting events that will arise as the weeks progress. For a small town we punch above our weight when it comes to hosting events, many that attract national attention, making us the envy of other towns nationwide. As all information is now mainly digital, the inclusion of the suggested calendar of events on the new touch screen notice boards around town may be a project to consider for 2024.
Local link to new book launch
Two journalists who spent some of their early years in the newspaper business in Boyle will discuss their new book, 'The Kidnapping', with renowned crime reporter, broadcaster and best-selling writer Paul Williams this October. Tommy Conlon and Ronan McGreevy are now well known in the national media and along with Paul Williams, are all natives of Co. Leitrim. The authors tell in riveting detail the story of one of Ireland's most infamous abductions, from the moment DonTidey, the managing director of Quinnsworth supermarkets, is snatched by an IRA gang outside his Dublin home in November 1983, to the afternoon he is found in Derrada Wood outside Ballinamore 22 days later. 'The Kidnapping' also discusses the shadow cast by these events over modern Irish politics, and the Troubles' complicated legacy for Ireland today. Copies of the book will be on sale at the live public event in The Island Theatre, Ballinamore, Leitrim, Friday 20th October 2023, 8pm with tickets: €5 on sale here.
One way traffic sign needed on Shop Street
Hopefully work will soon commence on the long awaited public realm works on the streetscape of lower Bridge Street and Shop Street in Boyle to include An Rioga car park which, when complete, will transform this part of town. The public realm work will also include new signage and road markings but maybe before this work commences some form of warning might be installed across from Corrib Oil to advise those exiting the business forecourt that they are entering a one way system. Currently motorists unfamiliar with the area get their fuel or provisions, look right, see nothing coming and turn into town, along Shop Street against the one way system. At Creightons Corner motorists have been observed swing up the Crescent at speed oblivious to the fact that that traffic coming down the Crescent believes there is no vehicles coming in Shop Street – an accident waiting to happen!
A 'one way traffic' sign and road markings across form Corrib Oil (and An Rioga car park) should be installed as a matter of urgency.
Would a 'Made in Boyle' shop work?
A novel new shop has recently opened in Sligo with suggestions being made that a similar type shop would be commercially viable in Boyle. 'Made in Sligo' is a network of 10 gifted and quality assessed craft workers, who have come together to promote the very best quality of Sligo design and craft. They have opened a retail outlet to sell their crafts under one brand on Wine Street.
Here in Boyle we have so many gifted crafters and so many vacant premises that a similar type shop is bound to work. Spreading the rent etc among a number of people lowers the cost and makes the operation more viable. With Christmas Day only 4 months from today, now is the time to get an operation like this ready for what hopefully will be a busy festive season in Boyle.
RTC raises concerns in Boyle
A viewer has been in contact with us to voice their concern at the lack of 24 hour opening of Boyle Garda Station and in particular, the ridiculously large geographical area Boyle Gardai have to police. It follows a minor two vehicle RTC that took place just outside Boyle on Wednesday last resulting in a partial blockage of one lane of the carriageway. The RTC occurred at 11.56am and a call went through to the Gardai a few minutes later but as a patrol car was not available, it was allegedly one hour and forty five minutes before Gardaí arrived, resulting in members of the public having to undertake traffic management at the scene for the duration, on what is known as a very fast and dangerous stretch of road.
This incident raises three problems that have been highlighted in this blog and website for the last number of years – (1) The lack of 24 hour opening of Boyle Garda Station, (2) the reduced number of Gardai attached to Boyle station and (3) the geographical area the overstretched members in Boyle have to cover.
How can a reduced number of Gardai in Boyle psychically cover an area from Arigna to Tarmonbarry and from this side of Castlerea to near Carrick on Shannon and still promptly attend an RTC in Boyle as outlined above?
In addition, at a recent Roscommon Joint Policing Meeting, members of the JPC were informed that the new Garda Dispatch System (GardaSAFE) would result in faster response times with calls going to a regional control centre and the nearest Garda vehicle being identified on screen and dispatched to the scene.
Going by the information we received, this new system did not seem to operate as effectively in Boyle on Wednesday as the JPC members were led to believe it would.
News snippets from around Boyle
Hot Food Stalls are required for the weekly Courtyard Market which takes place every Saturday from 10 am to 2pm in Boyle. If interested, please contact The Courtyard Market, Boyle through their Facebook or Instagram platforms, alternatively call 086 167 9912……….How lucky we are to have such a professional fire service in Boyle was evident last Sunday afternoon when the brigade were called to a house fire on Green Street. The fire service were there within minutes using breathing apparatus to enter the house and put out the fire. Well done to all involved……..Thank you to the viewer who contacted us to say they have a pair of Buzzards nesting behind their home on the outskirts of Boyle. At least they were not poisoned as had been feared……. The new surface on Marian Road looks great and is finished just in time for the opening of Abbey College. Let's hope the speed bumps do their job and stop the small number of boy racers and loud car drivers who are beginning to plague the town……..Please note Abbey Park will be completely closed off to vehicles for the next 2 weeks, from the 23rd August to 6th September. Boyle GAA request that all parking be in designated on-road parking spots or in the Church grounds (please do not use Church grounds if there is Mass on)……..This Saturday the 26th August is your last chance to join the Boyle Historic Walking Tour. Meeting Point is Boyle Craft Shop at 2pm……….Someone had to see or know who committed the criminal damage in Boyle on Wednesday night that resulted in two of the lovely planters on the bridge in the centre of the town being ripped from their base and flung on to the paved area at the Shambles and another ripped from it's base and dumped in the river. Do you know who did this? If so please inform any member of Boyle Tidy Town committee of Boyle Gardai on 071 9664620. This type of vandalism is alien to Boyle so the culprits need to be urgently caught and made an example of.
And finally…..!
Two little boys, ages 4 and 5 were excessively mischievous.
They were always getting into trouble, and their parents knew if any mischief occurred in their town, the two boys were probably involved.
The boys' mother heard that a preacher in town had been successful in disciplining children, so she asked if he would speak with her boys. The preacher agreed, but he asked to see them individually.
The mother sent the 4-year-old in the morning, and the older boy was to see the preacher in the afternoon.
The preacher, a huge man with a deep booming voice, sat the younger boy down and asked him sternly, "Do you know where God is, son?"
The boy made no response, sitting there wide-eyed with his mouth hanging open. So the preacher repeated the question in an even sterner tone, "Where is God?"
Again, the boy made no attempt to answer.
The preacher then shook his finger in the boy's face and bellowed, "WHERE is GOD?"
The boy screamed, bolted from the room, ran directly home, and ran into his room, slamming the door behind him.
When his older brother found him in the room, he asked, "What happened?"
The younger brother, gasping for breath, replied, "We are in BIG trouble this time! GOD is missing, and they think WE did it!