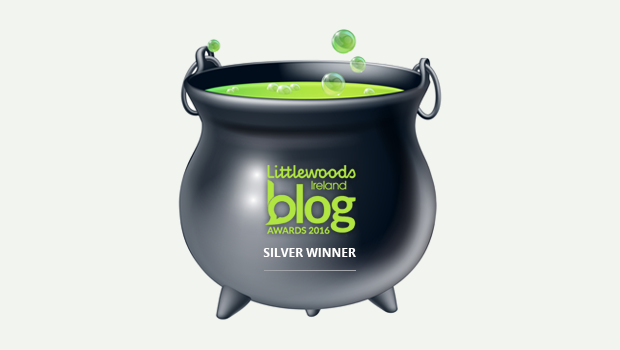 Hanging out car windows after matches
A popular trend in recent years when underage teams win football matches, is the celebratory convoy through town with children hanging out car windows. Going around 'beeping' as younger footballers referred to it, is part and parcel of a match win but a stop needs to be put to this act before someone suffers a serious injury. A very dangerous bend, where an accident is waiting to happen with these children is Creighton's Corner as cars come down the Crescent and swing around to go out Shop Street. Parental or guardian common sense should prevail in this situation.
Boyle connection to rising American football star
A young man making a name for himself in the sport of American football is James McCourt. Place kicker James is son of the former Margaret Callan from the Carrick Road in Boyle and was recently the hero of the day after landing a 39-yard field goal on the buzzer to claim the biggest upset in over two years in a college game and the biggest upset in a Big Ten game since 1982. James was playing for the University of Illinois' in a big homecoming football game against Wisconsin, a team ranked sixth in America ahead of the meeting in the famed Big Ten Conference. Sport is in James' blood as his grandfather and Boyle resident and native Tom Callan was an inter provincial rugby player of note and also played for the Ireland Possibles squad in 1948. Read the Irish Times article on James here
Strokestown's news is good news for the all of the county
The news on Wednesday that the National Famine Museum in Strokestown Park House is to receive an  investment of €4 million is not alone good news for Strokestown, but also for Boyle and all of County Roscommon. In one of the biggest investments in a tourist attraction in the last decade, the existing museum will be transformed into the new state-of-the-art centre using cutting-edge technology including projections and soundscapes to tell the complete story of the Great Famine for the first time. Following the launch Deputy Denis Naughten, like most politicians, took to social media to express their delight at the news, but Deputy Naughten added a comment that is most interesting. He said " The announcement is the first in a number of significant announcements in the region which are set to develop the local tourism offering and bring about a far greater boost to local employment". Could it be a case of 'watch this space' as far as Boyle is concerned?
Thank you for your kind comments
A sincere thank you for all the goodwill wishes, emails and text messages that we have received here in Boyletoday.com in relation to the relaunch of the website. The response we are getting, which is inline with what we were trying to achieve, is that the website is now more 'user friendly' and easier to 'maneuver'.  We did get an expected spike in viewers all week which can be attributed to our new layout and also to our new collaboration with the Roscommon Daily Facebook page. All your positive comments are appreciated and go to invigorate us to continue to bring you factual and up to the minute news from Boyle and surrounding area on a daily basis.
Fuel prices increasing in Boyle
Once upon a time, Boyle was one of the cheapest towns in the area for petrol and diesel but not so anymore. A quick survey in the town during the week saw diesel varying from 130.9c to 133.9c and 140.9c to 143.9c for petrol. In neighbouring Carrick on Shannon diesel is 129.9c and petrol 140.9c. One wonders what has changed in Boyle to make fuel more expensive in the majority of our filling stations.?
Christmas before Halloween
You could be forgiven for thinking that Christmas comes before Halloween nowadays with all the decorations currently in shops, but this day two months is in reality Christmas Day! But before we get the Christmas tree out of the attic, we have to enjoy Halloween and no better place to do this than in Boyle's Lough Key Forest Park. There is a full line up of events planned for this weekend and next week with the Visitor's Centre impressively decorated for the few days. You can find out all that there is to do here
God be with the day that the scariest thing that happened in Boyle at Halloween was a walk past the then derelict King House in the hope that you might see the Green Lady!
Goodbye Summer, Hello Winter
This weekend marks the official start of 'winter time'. Don't forget to put your clocks BACK by one hour at 2am Sunday morning.The old saying "Spring forward Fall back" is a good way to remember which way to change your clock in winter and summer. The clocks will change again on Sunday March 29th 2020.
And finally….!
Two nuns, Sister Catherine and Sister Helen, are traveling
through Europe in their car. They get to Transylvania and are stopped at a
traffic light. Suddenly, out of nowhere, a tiny little Dracula jumps onto the
hood of the car and hisses through the windshield.
"Quick, quick!" shouts Sister Catherine. "What shall we do?"
"Turn the windshield wipers on. That will get rid of the
abomination," says Sister Helen.
Sister Catherine switches them on, knocking Dracula about,
but he clings on and continues hissing at the nuns.
"What shall I do now?" she shouts.
"Switch on the windshield washer. I filled it up with Holy
Water at the Vatican ," says Sister Helen.
Sister Catherine turns on the windshield washer. Dracula screams
as the water burns his skin, but he clings on and continues hissing at
the nuns.
"Now what?" shouts Sister Catherine.
"Show him your cross," says Sister Helen.
"Now you're talking," says Sister Catherine.
She opens the window and shouts, "Get the **** off the car!"