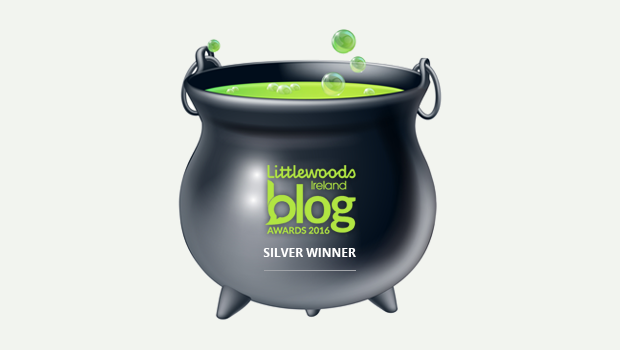 It's not the first time the cycleway has been damaged
Seldom have we seen a reaction to a story like we seen last Tuesday, when we published details of an irresponsible act of vandalism that took place the previous night on the Lough Key to Boyle Cycle Way. As readers are aware by now, some person(s) most likely drove a vehicle or machine over the majority of the cycle way perimeter posts from past the 1st Gate of Rockingham to close on the 2nd Gate. In addition, they used considerable force – most likely again with a vehicle or machine – to pull a 'concealed entrance ahead' warning sign out of the ground, including it's concrete base. Some were quick to blame the younger generation for what happened but this act took a lot of effort and planning and was most likely not committed by any young person.
This is not the first time the cycle way has suffered damage. Readers may recall this website seeking information in relation to damage to warning signs that were previously removed in a similar fashion on the cycle way near Travers Hill in Erris, parallel to the N4. We asked then and we ask now, once again – if you seen a vehicle or person(s) acting suspiciously, and no doubt making considerable noise, last Monday night inside the first gate of Rockingham, then please notify Boyle Gardai. It is vitally important the the person or persons who committed this act of vandalism, are brought to justice and made accountable for the damage they caused to an important piece of local infrastructure that is enjoyed by so many.
And finally, well done to Roscommon Co Co personnel who did their best on Tuesday afternoon to put back in the ground, some of the 135 posts that were damaged on the cycleway.
Another 'Hidden Gem' for King House
King House has yet another brilliant visitor attraction for the coming tourist season with unveiling yesterday (Thursday) of the 'Hidden Gem' exhibition (see news item on homepage). A room in King House has been reimagined and dedicated to the works of the late prizewinning master gold and silversmith Erwin Springbunn who lived in Ballinameen along with Doris Selz. Well done to Doris who has worked hand in hand with Roscommon Co Co to ensure Erwin's workshop, tools, gems etc are available for the public to see in King House. The exhibition room is very professionally laid out and will prove of great interest to the local and visitor alike once King House reopens to the public at Easter.
A dedicated and respected representative
Local Councillor John Cummins informed this week's Fianna Fail Comhairle Ceanntair meeting that he does not intend to put his name forward for at the next local elections. John is a dedicated and respected representative for the Boyle area for a long number of years, always ensuring the town and area is kept to the forefront at the Council table. His friendly and jovial demeanour means that he can relate to all sections of the community that he represents and as a result, many an impasse he has mediated on successfully. The next local elections will not be held until summer 2024 and no doubt John will have plenty to do between now and his then retirement from politics.
An enjoyable St. Patrick's Day in Boyle
What a beautiful week of weather we have just had, with this weekend also looking promising. The sunshine is just what we all need after a long winter of Covid, war and other depressing happenings. But thankfully brighter days are here again.
It was lovely to see many tourists from Lough Key Caravan Park enjoy the good weather last weekend and join the many locals at the St. Patrick's Day parade in Boyle. The park was open for the weekend and accommodated numerous camper vans whose occupants really enjoyed the atmosphere in Boyle on the day. And well done to the organisers of the Boyle parade who made every effort possible to ensure we had something to celebrate last Thursday week.
It was an enjoyable parade but with a number of noticeable absences from some businesses who rely on the public for support.
A visitor to Boyle on the day, from Claremorris, spoke of the ghost like atmosphere in that town on the 17th with no parade and everyone leaving for go elsewhere. That is exactly what would have happened in Boyle if the St. Patrick's day committee did not undertake the organisational task to ensure we had a parade and if the community had not supported the GoFundme page like they did. Well done to all.
Garda Station work will fit in nicely with town regeneration
During the week we carried a news item informing the public that work will commence next Monday on renovations to Boyle Garda Station. The estimated 12 week project will see the front of the existing building get an upgrade with the removal of the current ramp and steps, front door, side screens and paving. Also to be removed are some trees to accommodate a new entrance walkway. A new single story glazed lobby extension to the front entrance is planned along with new paving to the front entrance and forecourt, new railings to forecourt boundary, new metal cladding to front elevation and side elevation, new Garda lantern and pole to forecourt, new plants and shrubs. When completed, this upgrade will compliment the soon to commence repaving of the current footpath from the Garda Station along by King House and down to and including the rear of Main Street.
Two local fundraising items of note
Two fundraising items that are of local interest…….. The Carty family from Knockroe will hold a walk around Cavetown Lake on Saturday April 2nd in memory of their daughter, sister, auntie, sister-in-law and cherished friend  – Sr Mary Carty who lost her brave battle with M.N.D on the 18th November 2021. Mary was an advocate for I.M.N.D.A and took part in medical research. According to the family; "Mary inspired us all in her strength, courage, and determination to " Live each moment of each day". We dedicate this beautiful walk to the memory of Mary around our local Cavetown Lake, which Mary loved to walk". This 6km looped walk will take place on the 2nd of April 2022 at 2pm, starting point road number or L50753 at Knockroe. "You are welcome to walk the complete loop with us or if you just want to participate you can walk the distance you're comfortable with". You can donate to this event and find out more here
Daffodil Day will take place nationwide today (Friday), including here in Boyle. By supporting Daffodil Day, you are making a real, practical difference to thousands of cancer patients and their families and spurring on research and progress, while keeping vital services available and supporting people along the way. Your help really does mean the world to thousands of people living with a cancer diagnosis during these difficult times. You can also donate online now to Boyle Daffodil Day here
And finally…..!
A old man went into his local pharmacy and went straight to the back of the store to where the Pharmacist's Counter is located.
He took out his little brown bottle along with a teaspoon and laid them both onto the counter.
The pharmacist came over smiled and asked if he could help.
"Yes" said the old man. "Could you please taste this for me?"
Being a senior citizen, the Pharmacist went along with the old mans request.
He picked up the spoon and put a tiny bit of the liquid on his tongue and swirled it around.
Then with a stomach-churning look on his face he spat it out on the floor and began coughing.
When he finally was finished, the man looked him right in the eye asked, "Now, does that taste sweet to you?"
The pharmacist, shaking his head back and forth with a venomous look in his eyes yelled, "ABSOLUTELY NOT!!!"
The old man said "Oh thank God! That's a real relief! My doctor told me to get a pharmacist to test my urine for sugar!