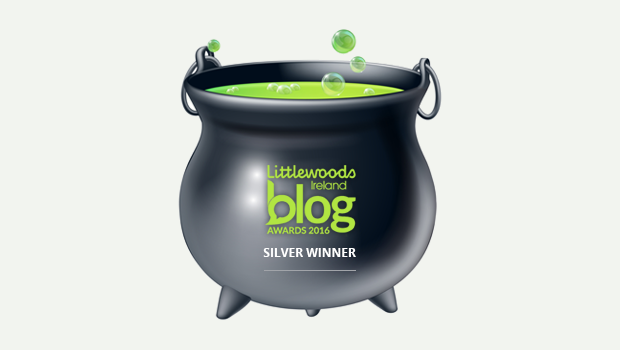 Wednesday is Enterprise Town Judging Day
On Wednesday, three judges from the Bank Of Ireland Enterprise Town Awards competition will visit Boyle. They will meet the applicants (Town Team and Chamber) in King House before undertaking a tour of Boyle to see how enterprising the town is. This event has nothing whatsoever to do with the Enterprise Town expo that was held in the Sports Complex previously. It is a totally separate event. Boyle Town Team has been working in association with the Chamber of Commerce for the last few months to make an all out effort to be at least the county winner in the competition. (The national winner will also be announced on December 7th). If Boyle was able to use the tag line "Roscommon's Most Enterprising Town" it would be a great tool to help attract businesses to locate here and another string in our bow. Further details will be available here on Boyeltoday.com and other media outlets on Tuesday.
Welcoming the Increased Garda Station Hours
Our Garda Station is now five days into the extended and consistent opening hours and initial reaction seems positive. But it is comical to see certain politicians and members of the public now jumping on the band wagon and welcoming the changes. There were not that many people who made any effort initially to get the hours changed, political or otherwise, with the majority accepting the reduced hours and then spending their time moaning and groaning instead of doing something about it. Granted there were 2,000 people who signed Eddie Conroy's petition to get the hours rescinded but how many contacted the Garda Authorities to outline their concern? As stated in this blog last week, let's continue to work now to get additional Garda stationed in Boyle and support those who are currently here.
Third Anniversary for Boyletoday.com
It is hard to believe, but three short years have passed since this website commenced operations on Friday 22nd November 2013. In that time we have reach heights we could never have dreamed off. Every year since inception, the website been voted into the finals of numerous national awards with the popular Boyle'd Pot blog winning a silver award this year at the prestigious Littlewoods All Ireland Blog Awards. In addition, the website's audience has increased year on year, recording 2.361 million page views to date! Boyletoday.com's biggest audience is obviously in Ireland with the UK, USA, Canada, Australia, Germany, Spain, Italy, Portugal and France making up the top ten countries who log on daily. Yemen comes last in the list of 175 countries, where we had one view! As we look forward to our fourth birthday, we would like to thank you all for logging on daily, in addition to our loyal band of advertisers who have supported the website financially and made Boyletoday.com the success it is. We plan to continue to bring you all the up to the minute, factual, no nonsense news from Boyle and surrounding areas for many years to come.
Christmas Fairs and Markets in Boyle
Two weekends in the lead up to Christmas promise to have something for everyone here in Boyle. On Friday 2nd December, the launch of "Through Christy's Lens Volume 2" will take place. This is sure to be an ideal stocking filler for anyone with local connections as it is loaded with plenty of Boyle photographs. On Saturday 3rd Santa will arrive in town in his new sleigh to turn on the Christmas lights, at another new addition this year – the Christmas tree on the Crescent Plaza. On Thursday December 8th, Dalys Wine Fair is an event that really means Christmas is just around the corner. The annual Christmas Craft Fair then takes place in King House on the weekend of the 9th and 10th of December with Santa paying a return visit to the town, this time to meet all the children in Drumanilra Farm Kitchen on Saturday morning. Plenty to do in Boyle each weekend in the build up to Christmas.
And finally….!
In Catholic schools students are taught that lying is a sin.
Instructors are also advised that a bit of imagination is OK to express the truth differently without lying.
This is a perfect example of this teaching:
Getting a Hairdryer Through Customs…..
An attractive young woman on a flight from Ireland asked the priest beside her,
'Father, may I ask a favour?'
'Of course child. What can I do for you?'
'I bought my mother an expensive hair dryer for her birthday. It is unopened but well over the customs limits and I'm afraid they'll confiscate it. Is there any way you could carry it through customs for me? Could you possibly hide it under your robes for me?'
'I would love to help you my dear but, I must warn you, I will not tell a lie.'
'With your honest face, Father, I'm sure that no one will question you.'
When they got to customs, she let the priest go first.
The official asked,
'Father, do you have anything to declare?'
'From the top of my head down to my waist I have nothing to declare.'
The official thought this answer a little strange, so he asked,
'And what do you have to declare from your waist to the floor?'
'I have a marvelous instrument that has been designed for use by women, but which, to date, remains unused.'
Roaring with laughter, the official said,
'Go ahead, Father. Next please!'