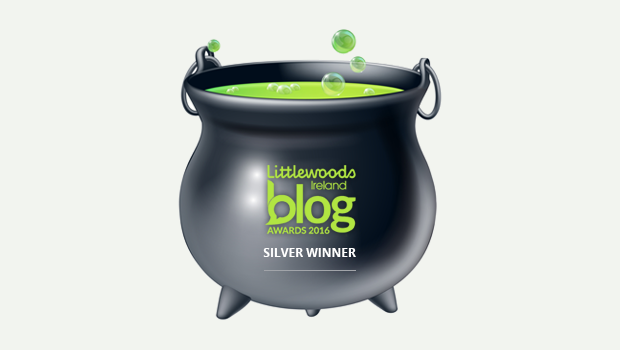 Will we see a poster free local election?
Well done to the Fianna Fail candidates in next month's local election in the Boyle Municipal District who have announced that they will run a poster free campaign in line with the will of the people and the Tidy Towns movement in the region.  Nine areas around Ireland already have poster free agreements in place and it will be interesting to see if other candidates in the Boyle area follow their Fianna Fail counterparts.
Theft on the Dublin Sligo line
Rail users on the Dublin Sligo line that serves Boyle are being asked to ensure their luggage is kept close by when on the train. The warning comes following the theft of  the luggage from at least four passengers on the train recently. Irish Rail has confirmed that a number of bags belonging to passengers were removed or ransacked and they are providing CCTV footage to Gardai to investigate. Amon those who had their bags stolen were two Swiss tourists on their way to visit the North West. Imagine the impression of the are that they will go away with………
From the Sahara to Boyle
Those of you who took the opportunity of the long weekend and the good weather to get your car washed may have wasted your time after Wednesday's Saharan dust arrived in Boyle.  Like the rest of Ireland, Boyle got a coating of red dust mid week. Deposits of Saharan dust are not uncommon here with the following explanation given by weather forecasters:  "The wind can blow strongly over deserts – whipping up dust and sand high into the sky. If the winds in the upper part of the atmosphere are blowing north, the dust can be carried as far as the Ireland. Once it is lifted from the ground by strong winds, clouds of dust can reach very high altitudes and be transported worldwide, covering thousands of miles. In order for the dust to get from up in the sky down to the ground, you need something to wash it out of the sky – rain.  As raindrops fall, they collect particles of dust on the way down. Then when the raindrops land on something and eventually evaporate, they leave behind a layer of dust".
Drumanilra brings more good news to Boyle
One of the most read news stories on Boyletoday.com so far this week has been the plans for a major development by the progressive Liam and Justina Gavin at their Drumanilra Farm Kitchen on Elphin Street. The plan drawings look brilliant and once completed, the new building will be a great addition to the town. Anyone who knows the Gavin family can rest assured that their new facility will be one of the most eco friendly developments that will be constructed in Boyle this year.
Liam and Justina are also giving the community the opportunity to view the plans and ask any questions over a coffee and a chat next Wednesday 1st May between 3.30 pm and 4.30 pm at Drumanilra Farm Kitchen. Their architects will be in attendance with layout plans and will be available to answer questions. Feedback and suggestions from people living in the area are welcome so they may be incorporated into the final submission.
Liam and Justina said: "We want to thank everyone in this fantastic community of Boyle for showing such welcome to our family and our business over the last number of years. So many of you have already been so enthusiastic about the plans and it really is appreciated"
The same news story on Boyletoday.com carried details of another major development for Boyle – the change of use of another town centre landmark – Frybrook House from residential to a bed and breakfast facility – another welcome development. As one visitor noted "Boyle is really on the up these days. Ye must be very excited at all that is happening in the town". We are!
A busy Easter in Lough Key Forest Park
According to a person who works in Lough Key Forest Park, Easter Monday was 'one of the busiest days in years' in the Park. The fine weather meant that tourists flocked to the highly acclaimed attraction with cars queuing down the hill into the Park from mid afternoon. It was a pleasure to see families having picnics, playing football, children flying kites and people out in the rowboats – simple but enjoyable outdoor activities. But when evening came, the crowds dispersed and few travelled into Boyle. Hopefully the soon to be constructed cycle path will address this. But more needs to be done to attract the tourists into Boyle including Sunday and bank holiday opening by shops during the summer months. In addition, hopefully this year we will see a situation where a number of our restaurants open on Monday evenings also.
How about a Street Feast in Boyle
There is still time (today!) for Boyle to become involved in this year's Street Feast – Ireland's annual day of street parties and community lunches. People are invited to host a party with neighbours on Sunday May 5th. The party can be anywhere – out on the street, in a local park or green area or in your front garden. There are lots of good reasons to have a Street Feast, the main ones being to celebrate your local community and meet new people who live near you.When you register your feast on streetfeast.ie and you will receive your free party pack to help you get started. This is the 10th year of Street Feast with over 130,000 people taking part in 1,280 Street Feasts last year. It would be great to see a number of street parties taking place around Boyle.
And finally…….
On a golf tour in Ireland, Tiger Woods drives his BMW into a petrol station in a remote part of the Irish countryside.
The pump attendant obviously knows nothing about golf, greets him in a typical Irish manner completely unaware of who the golfing pro is.
Top of the mornin' to ya, sir" says the attendant.
Tiger nods a quick "hello" and bends forward to pick up the nozzle.
As he does so, two tees fall out of his shirt pocket onto the ground.
"What are those things for? asks the attendant.
"They're called tees" replies Tiger.
"And what do they do?" inquires the Irishman.
"They're for resting my balls on when I'm driving", says Tiger.
"Jaysus" said the attendant, "don't BMW think of everything"