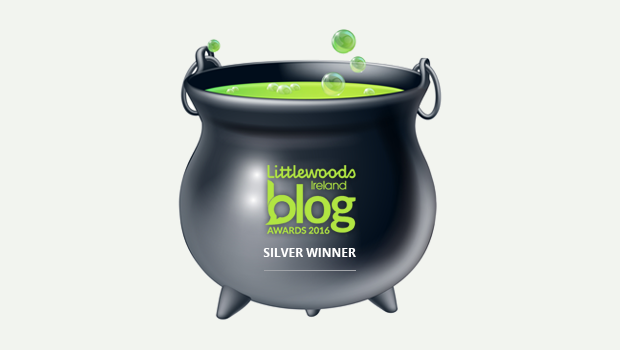 So many benefits can come to Boyle from new N4
Many times, this blog has highlighted the benefits the new N4 dual carriageway will bring to Boyle and the north West in general. With the opening of the new road taking place last Monday, motorists can now see for themselves how quickly one can get to and from our nearest major centre of population. Granted, there will be some delays for the next few weeks as finishing work is carried out on the road, but once every thing is fully opened, Sligo will be a pleasant 25/30 minute drive from Boyle. With this short commute time comes numerous opportunities, especially in relation to people living in Boyle and commuting to work in Sligo, or indeed living in Boyle and having city amenities only down the road. Or for others, living in Boyle and being less than half an hour from a surfing hot spot like Strandhill, may seem appealing.
Our policy on death notice publication
A number of viewers have asked us what is the policy on publishing death notices on local websites and on social media. We can only speak for Boyletoday.com, where the compassion of those who are bereaved is foremost in our thoughts. As a result, Boyletoday.com will never speculate on a death that results in people guessing who has died, nor will we ever publish details of a death based on rumour.  Death notices are only published on this website and our social media channels AFTER they appear on RIP.ie or when they are emailed to us by an undertaker.
Be aware of scammers and smishers
Nearly every week this website carries details supplied to us by An Garda Siochana concerning a variety of online scams and frauds that are currently in operation. With so many facets of our every day life now relying on the internet and our smart phones, the scammers are quick to hone in on this mode of communication and unsolicited texts, phone calls, emails and smishing scams are now common place.
One local person told us of how easily they were nearly scammed last week. They were out for a walk on Friday evening in Rockingham – the working week behind them and looking forward to a relaxing weekend ahead. A text message came through in the middle of their walk, on the Bank of Ireland thread that they regularly receive messages with their 'one-time passcode' to complete transactions. The new message read "There has been a login attempt from a new device. If this was not you, follow the steps here:". Being relaxed from the walk and not honed in, the normally internet savy person got a fright and automatically clicked on the link assuming it was authentic as it was on the usual BofI thread. They were redirected to what looked like the Banks 365 home page where they were told that the log in had been in Manchester and gave them a numeric reference. Only at this stage did the person realise it was a scam and stopped – seconds before they entered their ID and password.
That's how simple it is and in this instance, the scammers nearly caught this person at a moment when they were off guard. The advice is: never click on a link of an unsolicited text, email or respond to cold callers seeking personal information: do not use reply or call the number supplied by these texts: never give away personal data like PIN number, card numbers, passwords, one time codes, PPS numbers and if you have responded to such a text or paid the scammers, contact your bank immediately.
Still time to buy a ticket in the big local draw
With just over a week remaining in the Boyle GAA/Boyle Celtic 'Win a car, holiday and cash' draw, there are still a few remaining tickets left to purchase and if you are reading this and have yet to support a great cause with amazing prizes, then just click here. The draw has been one of the success stories of the year so far in Boyle and an event that many could not have seen happen a number of years ago. The close club cooperation that this draw has fostered will augur well if grant aid is sought for future plans, as this type of relationship between clubs and organisations – for which Boyle is now known- is exactly what the state agencies want to see.
Maintenance programme needed for Boyle Cycleway
With autumn just around the corner and some leaves already starting to fall, now is the time to ensure a maintenance programme is put in place by Roscommon County Council to keep the popular cycleway between the Park and the town clear of leaves and debris so it can be used during the coming months. Cycling and walking is just as popular in winter as in summer and having the cycleway clear and useable at all times will ensure the attraction is used in the quieter months of the year.
Boyle LEA Covid figures continue to rise
Unfortunately last night's Covid 14 day incidence rate figures for the Boyle LEA are not showing any sign of improvement. For the 14 days from 10th-23rd August, the Boyle LEA recorded 259 Covid cases, giving a 14 day incidence rate of 1186.4 per 100k (the national average is 526.4), thus making the Boyle LEA incidence rate one of the highest in the country. But remember, the rate is NOT for Boyle town itself but for the Boyle Local Electoral Area. Unfortunately some media are forgetting to point out this, with Boyle town being wrongly targeted, although, like so many towns nationwide, Covid is indeed rife in our community.
And finally…..!
A woman arrives home late at night after a hard days work.
She sneaks upstairs, hoping not to disturb her husband and quietly opens the door to their darkened bedroom.
From under the sheets of their bed, she sees four legs instead of two.
Frothing with anger, she quietly reaches for a baseball bat and starts hitting the sheet as hard as she can for as long as she can.
Leaving the covered bodies groaning, she goes to the kitchen to have a drink of water and try and calm down.
As she enters the kitchen, she sees her husband sitting there, reading a magazine.
"Hi, Sweetheart," he says. "Your parents have come to visit us, so I let them stay in our bedroom. Did you say hello?"