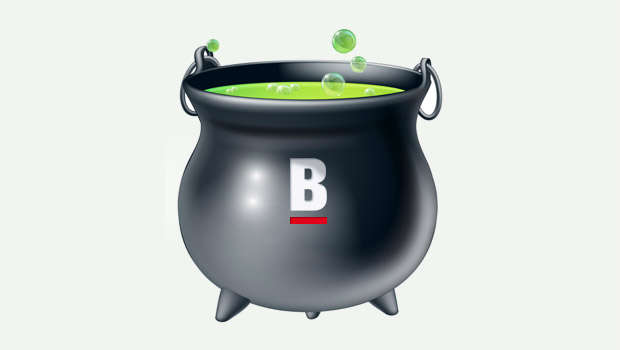 Debate has started on Garda Station Hours
At long last the debate has commenced on the reduced hours at Boyle Garda Station. It follows the exclusive news story on this website last week that revealed the new opening times. Thankfully the powers that be are finally waking up to the repercussions for the town of a station that will only be open to the public for a short period each day. As expected, the official spin has come out stating that Garda numbers will remain the same and that 24 hour policing will stay in place. But Cllr John Cummins hit the nail on the head at Monday's Council meeting when he said " I was told on Friday evening that this was only the start of it" "This is going to be implemented in April and, 12 months down the line, it will be reviewed again". This is the worrying aspect of the situation. We are well aware that what is proposed is the closure of the station to the public for certain periods and we can only accept the assurance that 24 hour policing will continue, but if we allow the reduced hours to take place, and going forward the Garda Station is not utilised by the public (because they can not access it at appropriate times), will it close or scale back further after the 12 month review? Most likely it will.  And as a sub station, will members from Boyle have to cover in Castlerea when someone is sick or absent and will that reduce the manpower in Boyle, leading to another reason to close the station altogether? The local Chamber of Commerce issued a brief statement yesterday saying that a meeting with the Superintendent is being organised. In addition, it has been stated that letters will go to the Minister for Justice and Garda Commissioner and the situation has also been raised in the Dail, but is this enough? The reduced hours will take place from Monday next. The officials have spoken. Now it's time for the public to have their say and the time might well be ripe for some immediate form of public protest on the streets of Boyle before the cuts come into effect at our local Garda Station.
New business openings in Boyle
A number of new businesses are set to open in Boyle in the coming weeks. Vanity Beauty will move to Green St on Tuesday week and incorporate a new hair saloonin their new establishment. Drumanilra Farm will open their Farm Shop on Bridge Street on Wednesday April 1st, while work continues in Elphin Street on a new fast food outlet. Spring time brings new openings and opportunities for entrepreneurs and business owners. Hopefully Boyle will see more positive commercial activity over the summer months.
Lack of local businesses in parade
Last week's St. Patrick's Day parade was a great day out that was enjoyed by many. But there has been some concern expressed at the lack of support for the parade by many businesses in the town. In no way is this a reflection on the parade itself which came in for high acclaim and was well received by all those who were out that day. But the lack of high profile businesses in the parade is regrettable. Granted many businesses may have contributed financially to the organisation of the parade (as Boyletoday.com did) but there was a notable absence of floats from the larger businesses in town. In other years these same businesses participated but not so it seems this year. We are very lucky to have a parade here in Boyle but it can only be as good as the number of people who participate and that applies especially to the large businesses who should use the day as a free opportunity to showcase what they have to offer.
Local community fights for themselves 
The good people of Geevagh and Ballyfarnon decided to fight for themselves this week when they initiated a campaign to encourage Eircom to upgrade the telephone and broadband exchange at Ballyfarnon which serves both communities. Broadband has been a problem in both areas for some time and the public have become sick and tired of being fobbed off by their service providers. But recently it has come to light that the Eircom owned exchange has become overloaded, leading to the reduction in reliability to customers it serves. On Tuesday, community leaders met local public representatives at the exchange to outline their problems and advise them of a campaign that has commenced to get Eircom to upgrade the facility. Well done to all involved. Sometimes communities have to get up and fight for basic services if they want to progress, just like the people of Ballyfarnon and Geevagh did this week.
Good Friday quiz night
Next Friday is Good Friday and the date for the Bright Sparks fundraising quiz in St. Joseph's Hall. You need to act fast to get your table at this popular event which is filling up quickly. Please contact Stephen Bohan, Dara Callaghan, Cecil Draper, Brian Kelly, Tish Golden or Siobhan Gallagher to reserve your table which costs €40 for 4 participants.
Getting the UK anglers to our town
Last week three men from around Ballyleague in Roscommon travelled to Farnborough in the U.K. where they promoted angling on Lough Ree to the 17,000 visitors at the "Big One Angling Show", handing out 5,000 promotional leaflets in the process. This was the sort of trip Gerry Mattimoe, Vincent Regan and the late Martin Mitcehell undertook in the eighties and nineties which resulted in Boyle being a mecca for English fishermen at the time. The fishermen stayed in the Royal Hotel and B&B's around the town and spent a lot of money while here. Indeed, many returned for family holidays to the area later in the season. There is no reason why UK fishermen could not be attracted back to Boyle again, but this will only happen if someone goes looking for them. It would be a great help to the town if a local delegation went to the UK later this year and attended angling shows promoting all Boyle has to offer for the 2016 visitor.
 And finally….!
An Engineer was unemployed for long time. He could not find a job so he opened a medical clinic and puts a sign up outside: "Get your treatment for €500, if not treated get back €1,000."
One doctor thinks this is a good opportunity to earn €1,000 and goes to the engineer's clinic.
Doctor: "I have lost taste in my mouth."
Engineer: "Nurse, please bring medicine from box 22 and put 3 drops in the patient's mouth."
Doctor: "Hold on, this is petrol!"
Engineer: "Congratulations! You've got your taste back. That will be €500."
The doctor gets annoyed and goes back a couple of days later to recover his money.
Doctor: "I have lost my memory, I cannot remember anything."
Engineer: "Nurse, please bring medicine from box 22 and put 3 drops in the patient's mouth."
Doctor: "This is petrol again!"
Engineer: "Congratulations! You've got your memory back. That will be €500."
The Doctor leaves angrily and comes back after several more days.
Doctor: "My eyesight has become weak."
Engineer: "Well, I don't have any medicine for this. Take this €1,000."
Doctor: "But this is €500…"
Engineer: "Congratulations! You got your vision back! That will be €500."