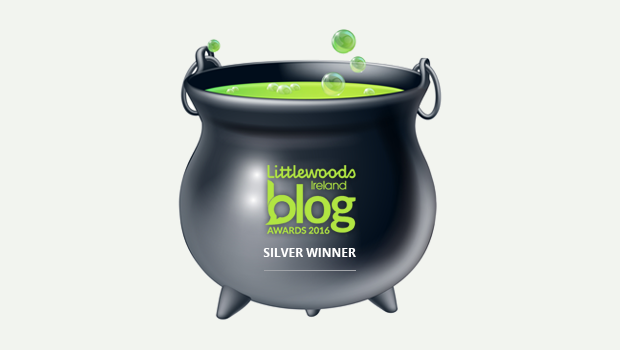 Tax incentives needed for town centre living
An hour long series of interviews in Boyle last Friday morning resulted in the airing of an approx. 10 minute segment about the town on RTE's 'This Week' programme last Sunday. As outlined in last week's blog, the programme's presenter Carole Coleman was in Boyle to discuss the vacancy rates in town centers across the country. The piece on Boyle came from a discussion in Dail Eireann earlier in the week when Deputy Denis Naughten raised the fact that there are 44,905 residential and commercial properties currently empty in the five Connacht counties and the three border counties of Donegal, Cavan and Monaghan, with many of those being vacant family homes close to schools and services, including having 1,000mbps broadband outside the door (as is the case here in Boyle). RTE picked up on the item and based on all that is planned for Boyle, they decided to visit the town to get a feel for what is happening.
When Deputy Naughten and Carole Coleman seen first hand how families are starting to move back into the town centre, as is the case on St. Patrick Street, they were visibly impressed and felt that Boyle has an exciting future ahead with all the right moves being made to address town centre regeneration.
But if we are to build on this and get more people living in the middle of our towns, we need the incentives Deputy Naughten is talking about. With construction costs at an all time high, tax breaks are needed for owners turning commercial properties into residential, or some other form of incentive to purchase vacant town centre properties and repurpose them as residential. This would go a long way to rejuvenating many small towns across Ireland.
Boyle's N61 like 'negotiating a road in Iraq'
Driving up from the Shilling Hill into Boyle town at Knocknashee is like negotiating a roadway in war torn Iraq. An uneven surface, potholes and sunken service ducts make the journey on this section of the N61 an unforgettable experience. And remember this is not a country road. This is the N61 national secondary road that links the N4 through to Athlone and caters for a larger volume of traffic every day. When you add in to the equation, the cars who drive on the right hand side of the road to avoid the hazards, you will get some form of understanding of the heartache motorists on this section of road in Boyle have to endure on a daily basis.
Not everyone is happy at the lifting of restrictions
The lifting of Covid restrictions has not been welcomed by everyone. Disposing of the digital cert has seen some who are immunocompromised now feeling unsafe going into a restaurant or a bar, conscious that they could be in proximity to people who are unvaccinated. Others are also feeling the fear of re-engaging quite stressful.
Speaking at this weeks 'Winters Nights Online Festival', Sligo native and Executive Director of the WHO's Health Emergency Programme Mike Ryan touched on this feeling of fear when he said: "We need to be really kind to each other in the next few weeks and recognise that not everyone in Ireland will be whooping with joy at the lifting of restrictions. For some people, re-engaging will be a really hard process. There are the wounds of Covid but there are also the wounds of isolation, anxiety and mental health difficulties. We need to look out for people in general and particularly for people who are struggling."
And now that the restrictions have eased, one wonders what will the anti vacc/ mask brigade spend their time at? Perhaps the barrage of personal comments that those of us who highlight their actions receive on a weekly basis will fall away. Last Friday night's consignment, albeit it on private message and a few texts, asked this writer to "stop frightening people with your biased views about the unvaccinated", was then referred to as "a small tadpole in a large tank of fish", "trying to be a big man who thinks he knows it all' and reference to the fact that members of my family were seen shopping in Carrick (not sure what that has to do with mask wearing and vaccinations!!). I was then challenged to go on a podcast with Joe Rogan where "I (the person who send the message) and others believe you wouldn't get a word in hardly as he speaks the truth and is not afraid to express his research to anyone". 
Retention of SAR base in Strandhill is good news for Boyle
The news during the week that the base at Strandhill for the search and rescue helicopter will be retained is welcomed by all in the North West, including Boyle where the helicopter has assisted in numerous medical transfers and in many search operations. Over the last number of weeks concerns were raised that a tender process could possibly reduce the number of SAR bases nationwide from 4 to 3, resulting in the service being lost in Sligo. Local Minister Frank Feighan said on Wednesday: "This morning I was contacted by Minister Naughton's office confirming the cabinet decision that there would be 4 bases in total covering the Air/Sea rescue service, including Strandhill. At this stage we must wait for the procurement process to takes its course over the next number of weeks before we know the successful company who will operate the service at the 4 airports." 
Broad welcome for footpath extension
The planned completion of the footpath along the Woodenbridge road in Boyle will be a welcomed addition to an already busy walking route in the town. €125,000 was awarded to the project on Monday last under the Active Travel programme. This will see the path extended from east of the Marina entrance, to the Woodenbrige itself,  providing a safe off road walking route all the way from either the Carrick Road or Abbeytown back into town. By coincidence, word of the funding came around the same time that Boyle GAA announced a great new initiative for those who like to walk in the evenings but are not comfortable walking on their own. The club are organising a 'Buddy Up' option starting on Monday 31st January and every Monday and Wednesday at  7.45pm from St Joseph's Church car park. The club will have someone there ready to act as a walking buddy, with everyone welcome to join in.
And finally….!
Two men were lying in their hospital beds waiting to go to theatre.
One asked the other: "What are you in for?"
He answered: "An endoscopy"
"What's that?" the first one asked.
"They put a tube down your throat into your stomach to check for ulcers and cancer.
What are you in for?"
"A camera up my backside."
"Ah! that's a colonoscopy" said the first man.
"No" said the other, "My wife caught me taking pictures of our next door neighbour out sunbathing in the garden."