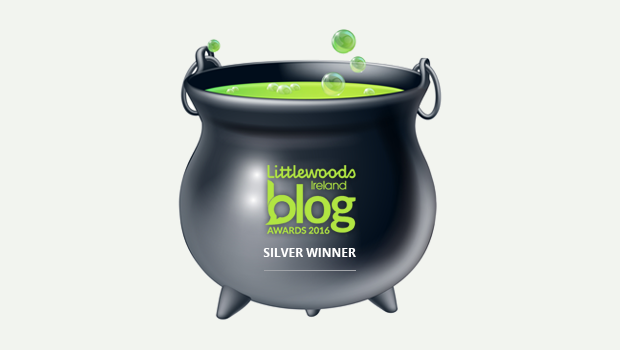 Free Music Monday at King House
If you have some spare time on your hands this Bank Holiday Monday, why not drop into the grounds of King House where a free Vintage Tea Party will take place between 2pm and 4pm. Music will be provided by Rakish and a fun filled afternoon is planned for all who attend. So often we say there is nothing to do on a Bank Holiday in Boyle but now there is something and it would be great to see as many people as possible come out and enjoy a free event right in the centre of our town.
Is there really 'no where to stay or eat in Boyle'?
We constantly hear comments that 'there is no where to stay or eat in Boyle' – but are these comments true? Mostly you will find the comments come from those who do not live in the town anymore. But those who are lucky enough to call Boyle their home seem to check outside the box when it comes to eating out, holding events or indeed seeking out accommodation for friends who are visiting. Granted we do not have a hotel for functions but we do have some large scale centres that can host funeral parties and get togethers i.e. King House, St. Joseph's Hall, Tawnytaskin Community Centre, The Four Provinces and also some fine licenced premises in town that are often used for planned events (and the new Royal could also be used if they had a room large enough). Catering is available for these events from a range of local suppliers.
We have lost a number of restaurants in recent times, but we still have some great facilities in town and could do with more serving evening meals all week during the summer season.
From an accommodation perspective, there are still bed and breakfasts operating locally, in addition to self catering and Air Band B's, and Kilronan Castle is only 20 minutes down the road.
Sometimes it is easier for people to moan about what we currently don't have as opposed to talking up what we actually do have. Start to think outside the box and you might be surprised what you will find……
'Shocked but not surprised'
The above were the sentiments of a number of people in Boyle on Wednesday last when this website published details of the significant drop in visitor numbers at what should be one of the top tourist attractions in the town – Boyle Abbey. 6425 visitors came to the Abbey in 2022. Based on the assumption that the Abbey was open from mid March to mid September, that would equate to approximately 247 visitors per week – a shockingly low number.
What has gone or is going wrong, that numbers have fallen so low at the Abbey? Over the last year we have received a number of emails with views on the subject. Some put the blame solely at the door of the OPW, while others blamed the civic bodies in Boyle for not marketing the Abbey better. In reality, the OPW have an obligation to make a bigger effort to market Boyle Abbey and attract more visitors to the facility. Tour buses should be lining up daily to visit the attraction during the summer months with bus parking on Military Road so the visitors will wander into town.
Wednesday's figures are a wake up call and hopefully the civic bodies in Boyle will seek an urgent meeting with the OPW to see what can be done to get at least another 10,000 visitors annually to the abbey which would be very easily achievable if a bigger effort was made.
The positive power of social media
While on occasion we highlight the negative side of social media, this week we are happy to report on the positive side of the platform. On Tuesday last we were asked to publish a post on our Facebook channel for a missing terrier called Holly. The dog and it's owner are well know around Boyle and the post touched the hearts of many who were anxious to have the terrier and it's beloved owner reunited. We were glad to assist and on Tuesday morning we published a picture of Holly on Boyletoday Facebook page. By Wednesday night, the post was shared 1300 times and had a reach of 82,665! On Thursday, we were informed Holly has been found and the public (and Boyletoday.com) were thanked for all their help.
A theory on how St. Joseph's Church caught fire
46 years ago on Wednesday last (April 26th), the old St. Joseph's Church was destroyed by fire. While discussing the fire recently, a viewer asked did anyone know how the fire started?
There were many theories to that at the time, including one that did not get the attention it deserved. A sixth class student in St Joseph's Boys National School was cycling back to school that day, a few minutes late, after his lunch break. As he passed along the Church Avenue he seen a suspicious looking man entering the Church by the side door. When the student got to the school and sat at his desk he noticed smoke billowing from the Church and alerted his teacher who went out to the corridor to discuss it with his colleagues. By that time the alarm had already been raised by Fr. Breslin and Boyle Fire Brigade was enroute.
Later that evening at approximately 5pm, the same student, along with many of his friends, was still in the Church grounds watching the 95 year old place of worship lie in a pile of rubble and smoke. In the background he saw the same man whom he witnessed enter St Joseph's at 2pm earlier that day. He told his mother who was with him and she suggested he tell a Garda, whom he knew, that was present. The Garda dismissed the young lad's story and never even looked at or for the man.
Perhaps the same man was innocent or guilty – that we will never know.
Snippets from around Boyle
Eagle eyed rail passengers at Boyle train station last Sunday would have observed a vintage train pulling old craven carriages on a day trip from Dublin to Sligo which was part of a Railway Preservation Society of Ireland outing……..Well done to Boyle Tidy Towns members who quickly reinstated the stone planter outside Taylors Interiors on Tuesday last. The group were until now, frustratingly awaiting permission from the Council to undertake this work. The same group were out and about last evening on the Sligo Road doing a clean-up at the Mass Rock, clearing the cycle path, weeding the rose beds and litter picking the length of the road………Carrick Cineplex has been named as one of a number of cinema's nationwide that will soon show 'Ann', the film shot in Boyle in the summer of 2021…….What a legend we have living among us in 106 year old Michael Coyne. Michael who resides in Sycamore Crescent in Boyle with his nephew Neil McGarry was photographed going into the Hyde last Sunday with his baseball cap that read 'MC 106' !…………The bluebells are nearly in bloom now in Derreen Wood just past Ardcarne Garden Centre and also in certain parts of Boyle's Lough Key Forest Park where the smell of wild garlic is also beginning to scent the air……….Live music with 'Tone Cold Sober' at Boyle Courtyard Market on Saturday between 12 and 1pm…….Well done to the owners of 'Cuirt na Ri' on Main Street for choosing a bold colour to paint their premises. Hopefully more property owners in the town centre will follow this example……..Well done to all involved in the continuing upgrade work at the Doon Shore. The resurfacing of the road to the amenity took place earlier this week and it looks great.
And finally…..!
A male patient is lying in bed in the hospital, wearing an oxygen mask over his mouth and nose.
A female nurse appears and gives him a partial sponge bath.
"Nurse,"' he mumbles from behind the mask, "are my testicles black?"
Embarrassed, the young nurse replies, "I don't know, Sir. I'm only here to wash your upper body and feet."
He struggles to ask again, "Nurse, please check for me. Are my testicles black?"
Concerned that he might elevate his blood pressure and heart rate from worrying about his testicles, she overcomes her embarrassment and pulls back the covers.
She raises his gown, looks very closely, does an examination and says, "There's nothing wrong with them, Sir. They look fine."
The man slowly pulls off his oxygen mask, smiles at her, and says very slowly,
"Thanks very much. That felt great. Now listen very, very, closely:
"Are – my – test – results – back?"