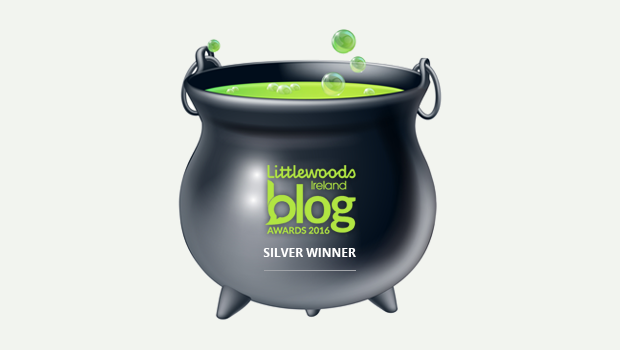 Garda station facelift will be welcomed
The senior officers and members of An Garda Siochana in Boyle and in Castlerea are to be congratulated on getting the OPW to put forward what is called a 'Part 9 planning application' for an upgrade of the front of Boyle Garda Station – a building that has become quite dated in recent years. A new glass porch, boundary wall and shrubbery at the front of the building will give the station a badly needed facelift. Apart from the addition the new look building will make to the town, it is heartening to see that An Garda management are keeping the station on the radar following it's downgrading and reduction in opening hours over recent years.
An essay on Colonel Edward King-Harman
Boyletoday.com was contacted recently by Professor Ged Martin from Youghal in County Cork who describes himself as "A retired academic with an interest in Charles Stewart Parnell and his times". Professor Martin continued: "This week, I plan to complete a 25,000-word essay on Colonel Edward King-Harman of Rockingham, originally an ally of Parnell in the Home Rule movement but later a strong Unionist. I am sure the local history people in Roscommon will know most of the stories. I ask if you can please mention a link to my website when the essay is "up".
You can read Professor Martin's essay 'From Butt to Balfour: Edward King-Harman (1838-1888) here
Great to see Green Street developing
After years of under development, it is great to see some unfinished houses being completed on one of Boyle's oldest streets – Green Street. The houses, at the entrance to Mockmoyne Heights, have been an eye sore for many years but they are thankfully now being renovated and will improve the approach to the estate and indeed the general area. Green Street is a street that is crying out for regeneration, and along with St. Patrick Street – which is becoming one of the busiest street in Boyle – both should be next for some public realm enhancement work.
UNESCO status for Rathcroghan would be good for Boyle
Last Monday afternoon's meeting of Roscommon County Council heard an update on plans to have historic Rathcroghan included, under the Royal Sites of Ireland, on Irelands UNESCO World Heritage Tentative List. The list is soon coming up for renewal and the six Royal Sites have to apply to remain on the list before progressing further to gain UNESCO status. If Rathcroghan were to gain UNESCO World Heritage status, it would have an unbelievably positive affect on tourism in the county. Rathcroghan, which is only a 15 minute drive from Boyle, is the traditional royal seat of Connaught. The site is best known as the royal seat of the legendary Queen Maeve, and her consort Ailill, King of Connacht, and the place from where the great Cattle Raid of Cooley, the Táin Bó Cúailgne, was initiated. It is also sometimes described as the location of a great cemetery where many warriors are buried, as well as the inauguration site of kings. UNESCO status would put Rathcroghan, Boyle and all of County Roscommon firmly on the international tourist map. Read more and take the short survey here
Boyle's concern is now Ballaghaderreen's concern
The nationwide trend of preserving car parking spaces at all costs was one of the reasons the Crescent area in Boyle was excluded from the upcoming multi million euro Town Enhancement Project. The same trend is now to the fore in Ballaghaderreen where a similar enhancement project is planned and where Sinn Fein Councillor Michael Mulligan is suggesting that business in the town "could close" over the loss of parking spaces and that "its more car parking spaces we need not less".
The general trend throughout Ireland, and indeed the world in general, is to pedestrianise town centers, where possible, and to get cars to park off street. The result is a more user friendly town center where people can wander around safely, free from car and truck fumes and knowing that they will not be hit by a vehicle passing by. More people wandering safely on foot in the town centers will result in more people visiting retailers shops and not passing them by. Until shop owners see this fact, the debate on loosing car parking spaces, whither it is in Boyle or Ballaghaderreen, will continue, certain parts of towns will remain as they were and resultantly, businesses will get the same result as they always got – which may suit one or two retailers, but not many others.
Shortage of housing and less than 20 people living in the town centre
Rural Ireland is reportedly going to be the big winner, (if there is to be one), of the Covid-19 pandemic. The move to remote working has led many to rethink their lives and get out of the rat race and move to the country side and smaller towns – like Boyle. But while work continues to improve the infrastructure of the likes of Boyle, the same problem is occuring here as everywhere else in rural Ireland – lack of housing. It is ironic that we have a shortage of houses for sale in Boyle yet we have under 20 people living in the town centre! Thankfully town centre living is one of the priorities for Boyle Town Team in conjunction with Roscommon Co Co and the Department of Rural and Community Affairs which should see some form of incentives forthcomming that will entice property owners to renovate their town centre premises while encouraging people to move back into towns.
While houses are in short supply, one property that came on the market locally yesterday should gain a lot of interest by anyone thinking of moving to the area. You can see a super video presentation of the home that is for sale in Curlieu View here
And finally…..!
A man's marriage was going downhill.
The man decided he wanted to get rid of my wife but was never brave enough.
Then, via a friend, he met a guy called Arty who said for just one pound he would do it for him.
He met up with Arty and gave the money to him and told him that every Friday his wife went to Tesco shopping and that she always wore a yellow coat and a blue beret.
He left it to him and wondered if he'd done the right thing, but he went ahead.
Unfortunately that Friday, when Arty went to Tesco, there was another woman wearing the same outfit.
Arty panicked and strangled both of them.
The murder appeared on the paper the next morning with the headline:
"Arty chokes two for a pound at Tesco's"