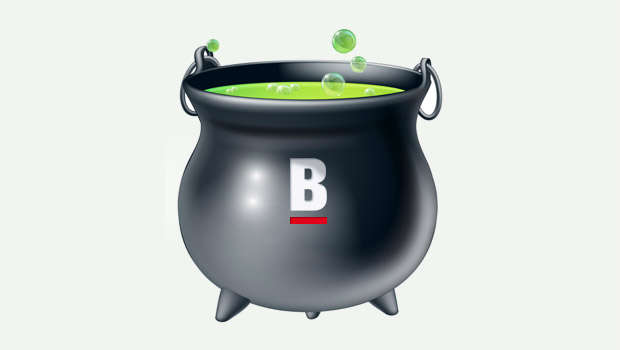 A feeling of positivity around Boyle
One can sense a united and progressive atmosphere among the business people of Boyle this Christmas compared to that of other years. Granted the town, like many others of it's size, is struggling but thanks to a small group of people, who can rise above the negatives, steps have been taken to assist Boyle in overcoming the economic downturn. New Christmas lights, positive publicity all year on national TV and promotions planned with Boyletoday.com will go to ensuring that businesses in Boyle will hopefully have a bumper Christmas in 2014 . Add to all this the action packed weekend that is planned for the turning on of the Christmas lights on the 5th and Boyle will definitely be buzzing this December. But to keep the momentum moving, it is important that we remain positive and talk up our town where possible. We have so much going for us, with a lot more to come.
Boyle's most dangerous junction
Mc Donagh's corner, as it will always be known, has been highlighted many times as one of the most dangerous junctions in Boyle at present. One could argue it is the price we have to pay for bringing the two way system back into operation but there must surely be an onus on Roscommon County Council to ensure the junction is made safer. Motorists could help also. Presently many heading from Main Street and going straight onto St. Patrick's Street put on their right indicators. This signals to oncoming motorists and those behind that they are turning  up Green St with the resultant confusion! Putting an overhead stop sign or road markings on Main Street may make the junction that bit easier to manoeuvre.
Boyle has a long tradition in Scouting
This Sunday is another big day in the scouting life of Boyle with the reopening and blessing of the Scout Den and investiture of new members. In addition, a memorial will be unveiled to the late Tony Sweeney (RIP) and a presentation to the Group by the Beirne family of an Original Scout Shirt and Photo from the 1933 Boyle Investiture which belonged to one of the Scouts, Kevin Beirne (RIP). There are still a few left in Boyle who will remember Kevin and his brother Willie as well known barbers on the Carrick Rd, where Loftus Insurance brokers once were located. Boyle town has a long tradition with scouting. The first Scout Master in what was the old "Boy Scouts" in Boyle was a teacher in Grange NS, Michael McHugh. Bertie Ahern from St. Partick's Street was assistant Scout Master. The 1st Roscommon Troup as they were called then also had a pipe and drum band which was the idea of Jack Wynne. In 1979, after a lapse of nearly half a century, the 1st Roscommon Troup was restarted with Beavers and Cubs joining in later years as interest increased. Sunday's ceremony will commence in the Scout Den at 3pm and all friends of scouting in Boyle are welcome to attend.
Anti water charge protests have been hijacked
The anti water charges protests are really getting out of hand. They have gone a long way from the peaceful and genuine march that was held in Boyle on November 1st. Many feel, and a recent poll here on Boyletoday.com confirms this, that a sinister element are hijacking the campaign. Unfortunately, the ordinary people who are sick and tired of austerity are frightened to go to protests now for fear of violence and confrontation. The old saying "there are two ways to skin a cat" should be remembered. Violence, chanting obscene songs and using intimidating and threatening behaviour against the law makers of our country is not the way to get your point of view taken onboard.
Through Christy's Lens launches tonight
Tonight will see the book "Through Christy's Lens" launch in King House in Boyle. A collection of photographs from Boyle native photographer Christy Regan, the book is sure to bring back memories to generations of local people. Christy was part and parcel of Boyle life for many years and in some instances he photographed the christenings, communions, confirmations and weddings of certain individuals. He always carried out his work with a smile and a chuckle and never rushed away from his assignment. Christy was also a gifted musician and played base guitar in The Jivenaires between 1961 and 1967 alongside Evelyn O Meara, Pat Feely, Michael Kennedy, Pat Hever and Andrew Mc Keon. Prior to this Christy also played with another boyle band The Blue Rockets from 1954 to 1959. Here he took charge of  double base in the band with his brother Michael, Sean Fox, Michael Fox and Martin Higgins making up the remainder of the well known group. Other members of the Blue Rockets in that period included Winnie Lloyd, Seamus Scott, Sean Durr, Tommy Conroy, Kevin Meehan, Martin Brennan, Tommy Casserly and Des Casey. No doubt the showband days of Christy's life will feature along with his photogrpahs in "Through Christy's Lens".
And Finally….!
A woman went into a post office to buy some stamps for her Christmas cards.
"What denomination would you like?", asked the girl at the counter.
"Good God!!", the woman replied. "Has it actually come to this?"
"I suppose you'd better give me twenty Catholic and twenty Protestant."