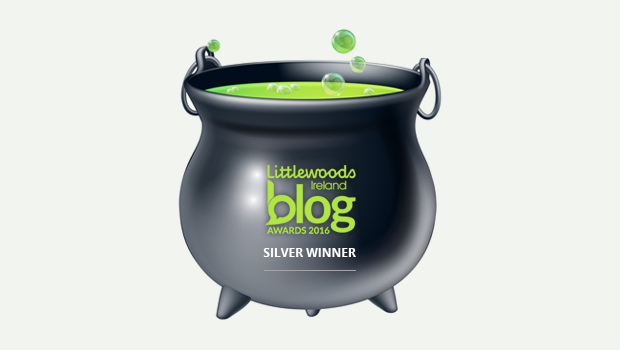 A sad day for the Sisters of Mercy
Friday marks a sad day in our town's history when the Sisters of Mercy close the front door of the local Convent for the last time. It will be an emotional day for the five remaining Sisters who are held in such high esteem by the people of Boyle, esteem that was evident by the large number of well wishers who turned out in their honour in St Joseph's Church and Hall last Saturday night. (See exclusive on line photographs in news section of Boyletoday.com). The history of the Sisters of Mercy in Boyle was documented in this blog back on April 7th. While their 142 year link with Boyle is being severed, let's keep the Sisters in our thoughts and prayers today on what is sure to be a very emotional time in their lives.
Anger at change of match day
Local soccer fans are up in arms at the change of day for this weekend's FAI Senior Cup Qualifying Round against Killarney Celtic. The game was initially to be played on Sunday which would have allowed supporters to make their way down by bus or car, attend the game Sunday and head back home later that evening. Now that is not possible. Apparently the first Boyle Celtic knew the day had been changed was last Friday when the FAI fixture list was published. To 'Celtic's amazement, the game had been changed to Saturday night at 7pm. Despite requests by the club for at least an earlier start time, there was no movement by the governing body. Killarney is a busy place this weekend with the Rally of the Lakes taking place and accommodation at a premium. As a result, it is understood no supporters bus will travel from Boyle and anyone who goes by car will have a job getting accommodation or will have to head home late Saturday night with a one day  600k round trip.
Slight set back in Town Plans
There was a slight set back in the plans for Boyle Town Centre regeneration on Tuesday last when the anticipated inclusion of the town in the Minister Mitchell O'Connor announced "Framework for Town Centre Renewal" did not materialise. It had been hoped that Boyle would have been one of the pilot towns announced in the framework document but Sligo, Tullamore and a town in Tipperary were chosen instead. The Government led Retail and Town Centre Renewal Working Group who assisted and made recommendations to the document, did study the work being undertaken here in Boyle and the Town Team model currently in place, with a recommendation that other towns in Ireland establish Town Teams along the lines of those operating in County Roscommon. It would seem Boyle are a step ahead of what the document is recommending as we have a successful Town Team in place, a plan and a strategy (3 things the report suggests). To get the town centre and general area regenerated, the Town Team and Chamber of Commerce are progressing daily on the plans announced by the Town Team last December, namely, the Lough Key to Boyle Greenway, town centre regeneration project, train the ambassadors programme, calisthenic park, scattered hotel, courthouse redevelopment, age friendly status for Boyle, refurbishment of second gate lodge in Rockingham and the street art project. All theses plans take time, but when completed, will see Boyle become a town that will be a role model for others.
A chance to visit our local tourist attractions
One of Boyle's major tourist attractions – King House – is open to the public everyday this May bank holiday weekend. Hopefully there will be a large amount of tourist visiting the facility, but perhaps locals could use the weekend to familiarise themselves with King House and indeed Boyle Abbey. Bank holiday Sunday and Monday are traditionally days when one heads away on a day trip. This weekend, if you live in Boyle, why not stay at home and go and visit our own tourism offerings spending some time in your own town and seeing all it has to offer from a tourism point of view.
 Illegal parking is the biggest cause of traffic congestion
Traffic in Boyle came to a standstill on Tuesday morning last as two articulated trucks, travelling in opposite directions, attempted to manoeuvre their way through Main Street. The delay resulted in tail backs as far as the Abbey on one side and up the Crescent on the other.  Granted the space available to pass is not that wide on Main Street, but the problem arose not because of lack of space, but because of bad parking. A car pulled in outside Chain Drive Cycles and not parking close enough to the footpath was the reason. With the vehicle half on the carriageway and half in the parking space, it was only good driving skills that resulted in the trucks getting by. Certain drivers of cars feel that just because they "will only be a minute" in a shop or the bank, it gives them the right to abandon their cars. That is not the case and care should always be taken that you have parked legally and correctly before leaving your vehicle.
And finally…….!
Miss Beatrice, the church organist, was in her eighties and had never been married.
She was admired for her sweetness and kindness to all.
One afternoon the pastor came to call on her and she showed him into her quaint sitting room.
She invited him to have a seat while she prepared tea.
As he sat facing her old Hammond organ, the young minister noticed a cute glass bowl sitting on top of it.
The bowl was filled with water, and in the water floated, of all things, a condom!
When she returned with tea and scones, they began to chat.
The pastor tried to stifle his curiosity about the bowl of water and its strange floater, but soon it got the better of him and he could no longer resist.
'Miss Beatrice', he said, 'I wonder if you would tell me about this?' Pointing to the bowl.
'Oh, yes,' she replied, 'Isn't it wonderful?
I was walking through the park a few months ago and I found this little package on the ground.
The directions said to place it on the organ, keep it wet and that it would prevent the spread of disease. And do you know, I haven't had the flu all winter.'