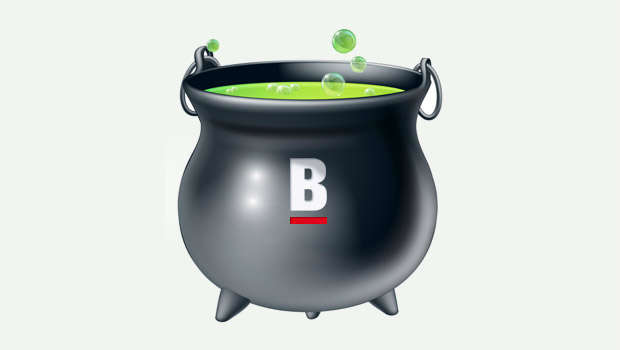 So much to do in Boyle
Don't  let anyone ever tell you that there is nothing to do in Boyle. One only has to look at the "Events" section of this website to see the number of activities that take place in our town each day. On average, the section has five updates daily and on the weekend's that increases to seven. Add to this the number of clubs and organisations that will kick into action in the next week or two and the problem we face in Boyle is that there is too much to do!
Need for 24 hour Garda station opening highlighted
Once again a shop in Boyle was robbed at knife point last Tuesday night. Thankfully a man was quickly arrested by local Gardaí who were on the scene within minutes. Boyle Gardaí are to be commended on the speed in which they apprehended a person in connection with the robbery but many are of the view that the person may not have been caught that quickly if our Garda Station was closed at that time. When the robbery occurred (9.20pm) Boyle Garda Station was open to the public which would have resulted in Garda personnel in situ in Boyle and available to be on the scene in minutes. Since the reduced hours came into effect at the station, it is well known that on occasion there has been a limited Garda presence and no patrol car in the town when the station is closed. During those periods, when you call Boyle Gardaí and you can get through to Castlerea Gardai. This is worrying and unacceptable. Remember, the Gardaí in Boyle are doing their best with limited resources and are acting under direction from their authorities. They can only do what they are told. Tuesday evenings robbery shows the importance of having Boyle Garda Station open 24 hours per day. Bearing recent events in mind, you should all sit down and put pen to paper informing the Superintendent in Castlerea that Boyle Garda Station needs to be open 24 hours per day.
Two different moods on Sunday last
One lasting memory of the "summer" will be the atmosphere in Rockingham last Sunday morning at the Roscommon Colour Run. Earlier in the town, the mood was fairly sombre following the disappointment (more so for the organisers) at the cancellation of the Summer Show, but out in the Park it was rockin'. The rain came down, the techo music belted out and over 600 young and old got psyched up for a 4.5k run or walk! The start was like a rock concert! Everyone seemed to enjoy themselves in what will hopefully be an annual event in the Boyle calendar. Thoughts now turn to this Saturday when there is more action in the Park with The Carrick branch Inland Waterways Association holding an Fun and Activity Day from 1pm – 5pm and later in the evening, the Boyle branch of IWAI will hold their summer party in the sunken garden. All are invited and details are on the Events section of Boyletoday.com
What has become of the Boyle Cycleway?
Back in May 2014 there was great welcome locally for the €400k allocated to a new cycle way between Lough Key Forest Park and Boyle. Even An Taoiseach Enda Kenny came to town to announced the good news. Now fifteen months on there is no cycle way and little sign of any progress on the project. The lack of action has prompted the Roscommon East Galway election candidate Eddie Conroy to write to Minister Paschal Donohoe asking him what has become of the money for the cycle route. In his letter Eddie says "Since May 2014, we have heard nothing. I have made some personal enquiries locally to land owners between Boyle and Lough Key on all known routes. None, have been contacted since, by either your department or the county council, regarding compulsory purchase of land. I also note that none, have received any plans or drawings re same. Can you please confirm if the project is postponed, shelved, abandoned, or, if still in your plans, when is the likely date that the project will commence?  On Wednesday, Eddie's letter received an acknowledgement from the Ministers Secretary who said " a further reply will issue as soon as possible". Lets hope it does.
Good news for Boyletoday.com
Boyletoday.com is going from strength to strength. Viewing figures for the website hit an all time daily and weekly high this week as a result of a number of exclusive stories, photographs and what viewers have referred to as "relevant items for and about Boyle town". Then on Thursday came further good news, when the nominees for the 2015 Wed Awards were announced and Boyletoday.com is in there with the best of them. This year we will contest  the "Best Daily Web Only Publication" and the "Best Website of a Start-up".  And with new features and sections in the pipeline for the coming weeks, it's no wonder Boyletoday.com's viewing figures are soaring.
And finally….!
A woman was sitting at a bar enjoying an after work cocktail with her girlfriends when an exceptionally tall, handsome, extremely sexy, middle-aged man entered. He was so striking that the woman could not take her eyes off him. The man noticed her overly attentive stare and walked directly toward her. Before she could offer her apologies for staring so rudely, he leaned over and whispered to her, "I'll do anything, absolutely anything, that you want me to do, no matter how kinky, for €20.00……on one condition." Flabbergasted, the woman asked what the condition was. The man replied, "You have to tell me what you want me to do in just three words." The woman considered his proposition for a moment, and then slowly removed a €20 note from her purse, which she pressed into the man's hand along with her address. She looked deeply into his eyes, and slowly and meaningfully said…. "Clean my house."