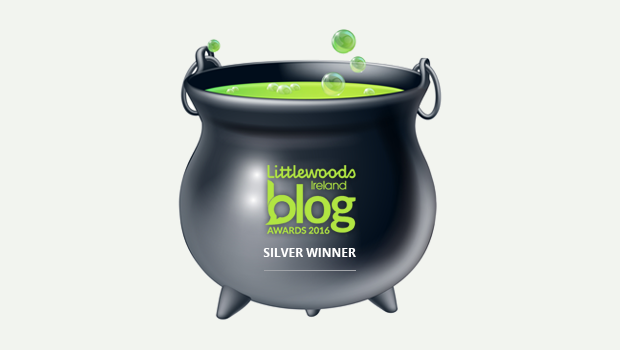 Ranger terminates for the winter
This Sunday sees the last trip this year for the 'Lough Key Forest Park Ranger' bus service. This TFI Local Link bus has been running 4 times per day between the Park and Boyle since June 1st. It will finish up on Sunday 31st for the winter season. The bus is a great facility, especially during the summer months, but unfortunately it does not seem to get the volume of usage it should. Along with the cycleway, the Ranger bus service is another mode of transport that can aid in bringing tourists into the town of Boyle.
Boyle men among those to be honored on Sunday
Boyle men Gary Wynne and Gerry Cregg and their 1990/91 Roscommon team mates will be honored at half-time this Sunday during the Roscommon County Senior GAA final in Hyde Park. The 1990/91 team won back to back Connacht titles creating great memories for Roscommon supporters at the time. Boyle resident John Kelly was a selector and he will also be honoured on Sunday. This year's senior final sees Clann na nGael take on Padraig Pearses at 2pm and it will be streamed live on www.rosgaatv.ie and TG4.
Responsible actions can prevent the spread of Covid
A drive through Boyle last Tuesday morning was a depressing one. Wind, rain, grey skies, increased Covid numbers and the mid term break meant the town, like many others around the country, resembled a ghost town. It didn't get any better as the day progressed – in fact it got worse, as the rain poured down and the wind howled, ensuring shoppers never left their homes and traders suffered through lack of footfall.
As we count the weeks until Christmas, nervousness seems to be restricting the movement of many, as concern grows at the increase in Covid figures and people wonder if the reopening of the night time economy could result in the introduction of restrictions pre or post the festive season. If we are to prevent this happening, those who have not so far got vaccinated must now do so, people need to avoid crowded places, wash hands regularly, wear a face covering when moving around public indoor spaces, cover coughs and sneezes with a tissue or your sleeve and in general act responsibly and be considerate of those who are at higher risk from this virus.
Royal memories continue to flow in
A section of our post last week in relation to the former Royal Hotel may have been misunderstood by some. What we said, based on a suggestion from a viewer, was that a staff reunion could be held next year. There was never any suggestion that a staff reunion would be held next year – it was only a suggestion, that some former staff member, or indeed other, with organisational skills might like to act on.
The request for stories about the former Royal Hotel also led to a number of people contacting Boyletoday.com, when in actual fact the person to contact is Greer Mac Keogh, (email: [email protected], phone: 089 244 2225), who is compiling the exhibition. Some of those who did contact us spoke of the different eras/management in the Royal Hotel, recalling good and bad memories from each era. Others spoke of the Sunday night discos and live dancing in the Lough Key Room, while a few more talked about the Dinner Dances that took place every year around Christmas time in the '80's and '90's. These are the exact stories Greer is looking for so please get in contact with her to let her know your memories.
Two projects that need to be resurrected
Two projects that seem to have taken the back boiler at present but need to be resurrected or grant opportunities will run out, are the proposed sports and leisure development on the Termon Lands and the proposed extension of the Lough Key to Boyle cycleway.
The sports and leisure development met with open arms when it was first mooted a while back. An energetic committee was established, but as happened with so many other ideas and committees, Covid struck and face to face meetings did not take place, with the result that the project was left in abeyance. The plans at the time would also have seen a walkway from Bridge Street to the Lands – in effect an extension of what is going to be built adjacent to the river at the Royal Building. This walkway would have been the catalyst to have an upgrade take place of The Lawn area, which could happen if the Lands are developed.
The extension of the cycleway was suggested north from the Marina to link up at the former Galilee Community, then head down to Corrigeenroe and back into Boyle via the Rock of Doon. There was also mention of it being extended to Castlebaldwin to meet with the proposed cycle way along the old N4 and on to Sligo.
Both projects would be heavily reliant on grant assistance and political will, but which are currently available but will not always be there.
Time to put your clocks back
Winter time officially begins on Sunday morning at 2am. Don't forget to put your clocks BACK by one hour at this time. The old saying "Spring forward Fall back" is a good way to remember which way to change your clock in winter and summer. The clocks will change again on Sunday March 27th 2022.
And finally……!
A man and a woman were having dinner in a fine restaurant.
Their waitress, taking another order at a table a few paces away noticed that the man was slowly sliding down his chair and under the table, with the woman acting unconcerned.
The waitress watched as the man slid all the way down his chair and out of sight under the table.
Still, the woman dining across from him appeared calm and unruffled, apparently unaware that her dining companion had disappeared.
After the waitress finished taking the order, she came over to the table and said to the woman: 'Pardon me, ma'am, but I think your husband just slid under the table.'
The woman calmly looked up at her and replied firmly, 'No he didn't. He just walked in the door.'