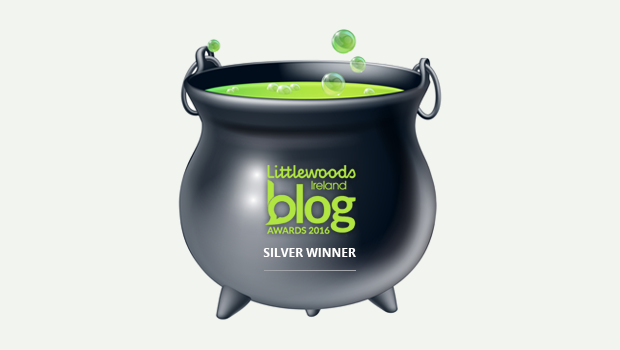 Boyle interest in search for Red Hugh O'Donnell's body
The search for the body of Irish Chieftain Red Hugh O'Donnell continues in Valladolid in Northern Spain this week. The search is of interest in Boyle as it was Red Hugh's forces that ambushed the English army led by Sir Conyers Clifford, at a pass in the Curlew mountains, north of Boyle in August 1599 in one of the most successful actions undertaken by the native Irish during the nine years war. It is said Red Hugh went back to Ballyshannon after the Battle of the Curlews and following the Battle of Kinsale he left Ireland for Spain to seek military aid from King Philip and died there in 1602 aged 29 either by poisoning or from an infection. This week a dig of an area in Valladolid has unerated human skulls and bones believed to belong to Red Hugh, although reports on Friday morning are casting some doubt on this. It is said Red Hugh was buried alongside Christopher Columbus whose body was at one stage moved to Seville, but it is thought a coffin which has been discovered in Valladolid may be the original one in which Columbus was buried.You can read more about the Battle of the Curlews here and Red Hugh O'Donnell here
The unleashed dogs in the Park issue to the fore once again
One subject that we continually are requested to raise here in the Boyle'd Pot concerns unleashed dogs running around Lough Key Forest Park. Last Saturday evening we were contacted by a member of the public who relayed her experience of being confronted, along with her three year old child, by a large dog in the Park who ran up to them near the main building, barking and chasing but seemingly without an owner. The dog, she said, seemed well cared for, so was not a stray and was trying to be playful but it's size and bark was so intimidating that the viewer has said she is now fearful of visiting the park again, which she said, is within her 5k exercise radius.
Many other readers have told similar stories of dogs running off leash in the Park and on the cycleway adjacent to the Marina. If you have a fear of dogs, having one run at you can be very intimidating and distressing. The Control of Dogs Act 1986 states that 'A dog not kept under control (as would appear to be the case last Saturday) will incur an on-the-spot fine of €100 payable to your local authority. Failure to pay on-the-spot fines can lead to prosecution in District Court with a maximum fine of €2,500 and/or 3 months' imprisonment". Perhaps the viewer who contacted us on the episode last Saturday may also like to contact the county dog warden who could take a trip to the Park to see some of these uncontrolled dogs. In any case, there are plenty of signs around the Park indicating that dogs have to be on a leash. Apart from these self explanatory signs, common courtesy should be enough to keep your dog on a lead in a public park.
How the cycleway go it's official name
Many viewers have asked about the name of the Lough Key to Boyle Cycleway. Roscommon County Council has advised that the official title of the infrastructure is indeed the 'Lough Key To Boyle Cycleway". It is not a greenway nor is it a cyclepath per se. A greenway is defined as an 'off road route' and as portions of the development are on road, it can not theoretically be referred to as a greenway. So it has been decided to utilise half the names of each – the cyclepath and greenway – and call it a Cycleway! It is understood that a logo for the cycleway has been developed for use in promotional material for the 2020 tourist season which unfortunately has been put on hold due to the Covid-19 crisis. Meanwhile, resurfacing of the Drum road as announced here on Boyletoday.com, took place this week and the cycle advisory lanes for the Cycleway will be imminently installed.
Boyle pic appears on Minister's Facebook page
Minister Michael Ring announced details on Wednesday of the €15M Town and Village Renewal Scheme 2020. The fund has a specific focus on projects that support the economic and social recovery of towns and villages in response to COVID-19. In announcing the details on his Facebook page, Minister Ring who has been a good friend to this town over the years, included a photograph of Boyle! Let's hope it's a good sign for our application to the fund!
Lough Key Forest Park is NOT open to all
The Office of Public Works are hoping to have Boyle Abbey open to the public in Phase Four which is estimated for July 20th. This is in line with the opening of most other heritage sites around Ireland.
While on the subject of heritage/tourist sites, the clarifying statement by Lough Key Forest Park manager Louise Fitzpatrick last Friday and carried here on Boyletoday.com, advising that the Park is not officially open but only open to people who live within 5k of the facility, will hopefully at clarity to the situation. It had been stated in some local media (not on Boyletoday.com) last week that 'Lough Key Forest Park to reopen on Monday' leading to crowds flocking to the venue. The Park is still not open to the public and please do not go there this holiday weekend if you live 5k from the facility.
Another point of note in relation to travelling during the crisis is our poll here on Boyletoday.com that asks the question 'Should Boyle be trying to attract visitors at this time?'. 64% have said No while 36% have said Yes. Boyle, like every other town in Ireland, is slowly reopening but it seems the general view of those who took part in the survey that now is not the time to be attracting visitors to our town.
And finally…..!
A small tourist hotel was all abuzz about an afternoon wedding where the groom was 95 and the bride was 23.
The groom looked pretty feeble and the feeling was that the wedding night might kill him, because his bride was a healthy, vivacious young woman.
But low and behold, the next morning, the bride came down the main staircase slowly, step by step, hanging onto the banister for dear life. She finally managed to get to the counter of the little shop in the hotel.
The clerk looked really concerned, "Whatever happened to you, honey? You look like you've been wrestling an alligator!"
The bride groaned, hung on to the counter and managed to speak, "Ohhh God! He told me he'd been saving up for 75 years, and I thought he meant his money!!"