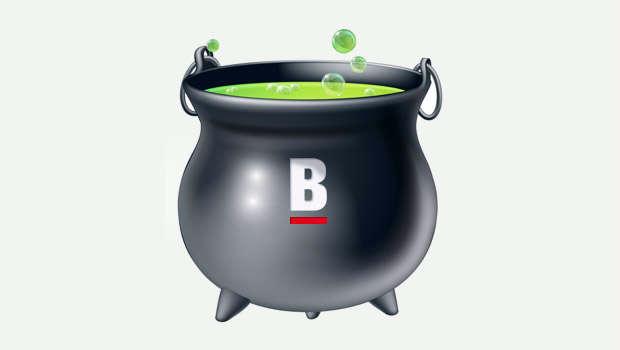 One of the most successful Arts Festival's concludes
As the 2016 Boyle Arts Festival draws to a close this weekend, there has been nothing but praise for the quality of events, exhibitions and workshops featured this year. Every event had capacity attendance which is testament to the foresight that the committee had in picking the artists that appeared. The Open Art Exhibition in the Parochial School, as always, was a great attraction and highlighted the magnificent array of young local talent we have in our community, talent that may otherwise not have a platform to display were it not for the Arts Festival. The choice of venues is also noteworthy not only for their suitability but because it would have been unthinkable in the dark past to even have considered holding concerts in either St. Joseph's Church or the Church of Ireland or for people of different faiths to venture into the interiors of same. In this regard, the Festival has further strengthened our community and shown the integration that is a hallmark of our town. And so the fun is nearly over for this year's Festival. Tonight sees another headline act in Frances Black and Kieran Goss. Enjoy the weekend and take a bow Boyle Arts Festival Committee on a job well done.
Centre Parcs news could be good for Boyle
The news that the massive Centre Parcs development in Ballymahon has got the go ahead can only be good for the general area. The resort will be less than forty five minutes from Boyle and we should try and piggy back on the development, getting visitors to venture on to Boyle when on holidays in Longford. While there is general delight that An Bord Pleanala gave the go ahead to the Park, one can not but feel a slight tinge of regret that our failed developments in Boyle did not get similar approval. One wonders was there much concern at the protection of Bats in Newcastle Wood like there was in Lough Key or did some of those who feel they have a duty to "protect" our environment bother to make observations on Centre Parc like they did in Boyle? In any case, the news is most welcome and hopefully it will bring many visitors to the midlands and west.
The Cres(ascent) 100 takes place this Sunday
As you make your way to 9.30am and 11.30am Mass on Sunday morning, drive carefully through Boyle as you will encounter a number of "dizzy" cyclists attempting to climb the Crescent 100 times! It's all in aid of a worthy cause – Downs Syndrome Ireland – and in the process, it will provide a mental and psychial training exercise for Enda Madden from Grange outside Boyle who will undertake the Irish Ultra Challenge in August. Enda will also raise money for Downs Syndrome Ireland when he undertakes that August Ultra Challenge of riding 1,100km in 68 hours. Many locals, seasoned cyclists and not so seasoned will join Enda throughout Sundays 150k event. Please give them all a wave as you pass through town and have patience, remembering the worthy cause that the participants are cycling for.
Paul Williams talks about Boyle Garda Station
Crime reporter turned radio presenter Paul Williams held his audience captive (!) last Friday evening as he regaled stories of crime and criminology throughout Ireland. On a local level he outlined his shock at seeing Boyle Garda Station closed as he came into town. Mr Williams went on to detail the effect a closed, or in our case reduced hours, station can have on a community. He said criminals will become aware of the changes and could see a town like Boyle as an easy location  in which to live and operate from. In response to an audience question, he said "new politics" can see changes made including reversals of decisions by Government and Garda authorities. Seperately, and in relation to the Garda Station, it is understood that Boyle Town Team and Boyle Chamber of Commerce are working closely with their members to respond to a request from Chief Superintendent Rhattigan to outline alternative options to the reduced hours. Hopefully continued pressure will bring about much need change.
Uncontrolled dogs at Boyle Marina
A subject that received a large volume of correspondence here on Boyletoday.com was a piece on dogs wandering around Rockingham while not on a lead. In recent days we have received further correspondence on this issue, this time in relation to dogs wandering uncontrolled around Boyle Marina . The email read " Having been frightened to walk around our local Park, I decided to change my route and use the path beside the Marina. The very same reason I left the Park is now occuring at the Marina with dogs left to run unleashed as their owners stroll casualy behind them. Only this week I witnessed a young child scream with fear as an intimadating large dog ran over to her. The owner thought it was quiet funny. For those of us with a fear of dogs, the scenic walk ways around Boyle are becoming no go areas. Can you highlight the situation on your widely read website in the hope that those responsible will act responsibly and keep their dogs under control in public places".
And finally….!
A woman and a baby were in the doctor's examining room, waiting for the doctor to come in for the baby's first examination.
The doctor arrived, and examined the baby, checked his weight, and being a little concerned, asked if the baby was breast-fed or bottle-fed.
"Breast-fed," the woman replied.
"O.K.", strip down to your waist,' the doctor ordered. The woman promptly did as instructed.
He pinched her nipples, pressed, kneaded, and rubbed both breasts for a while in a very professional and detailed examination.
Asking to her to get dressed, the doctor said, "No wonder this baby is underweight. You don't have any milk!"
"I know!", the woman said, "I'm his Grandmother! .. but I'm glad I came, though!"