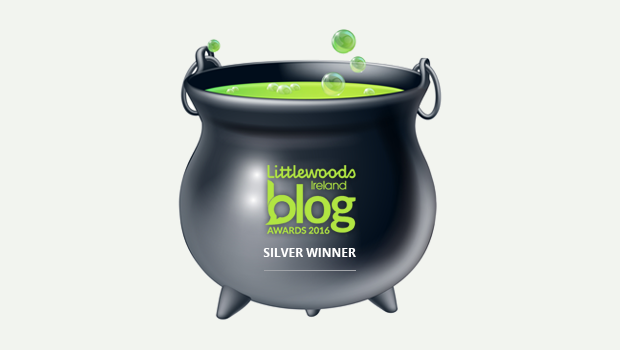 Welcome at issuing of derelict site notices in Boyle
At last there has been some movement by Roscommon Co Co on derelict buildings around the town. Notices were placed on a number of buildings in Boyle on January 9th advising the owners to get in touch with the Council within 14 days advising the local authority of 'particulars of the state, interests or rights of which they occupy or receive rent from the building and name and address of every person who has any interest in or right over or in respect of the building'. An adjacent notice was erected on the various buildings advising the owners that 'the building would be entered as a derelict site with the owners having 14 days to make representations'.
The buildings upon which the notices were erected are indeed derelict – in fact some are falling down. Unfortunately nothing seems to have happened to the main buildings and site in town that are detracting from the visual attractiveness of Boyle. Maybe their owners might do something with them now that they see RCC are taking dereliction seriously.
Will new vacant homes scheme help?
As a follow on from the above story, Tuesday saw details emerge of a new Vacant Homes Action Plan bolstered by a €150 million fund for local authorities. The fund plans to tackle vacancy and dereliction in our towns and bring vacant properties into re-use for housing. It is anticipated that a call will be made for proposals from local authorities for funding to acquire vacant or derelict properties or sites (residential or commercial) and associated works that may be required to de-risk or improve the site so that it is more attractive for re-use or sale  (More details here)
Unfortunately many property owners in Boyle were misinformed a number of years ago (not by any organisiation in Boyle) that they would get a grant for refurbishing their properties under the then proposed Scattered Hotel project. This was never the case but some believed the information was true (despite being told the opposite by civic organisations in Boyle) and as a result, some owners let their properties fall into disrepair as they waited in vain for an announcement that was never going to happen.
Roll on seven years and the Vacant Homes action plan is a new and different type of fund that will become available, and may incentivise town centre property owners in Boyle to get some of their large scale buildings back in use for housing or similar use again.
Heathrow flights are good news for the region
The news that direct flights from Knock Airport to London Heathrow will commence in March will be of immense benefit to the whole west of Ireland including County Roscommon and Boyle. While flights are currently available to and from Stanstead and Luton (Gatwick is being discontinued) Heathrow brings a whole new dimension to the travel scene in the West of Ireland. The success of the Banshee of Inisheerin should see an influx of visitors to the west and the direct flight from a major hub like Heathrow can only help draw more tourists to the region thus benefitting all of Connacht.
For local people who want to travel to the US, they will be able to do so via Knock Airport and Aer Lingus along with their codeshare partners British Airways, Air Canada, Alaska Airlines, American Airlines, Iberia, JetBlue and United Airlines. From March, passengers ex Knock to the US can check in their bags at Ireland West Airport and collecting them at their final destination in the US. In recent days there has been some confusion as a result of misreporting of the new connection. You CANNOT fly direct from Knock to the US. You will need to travel to Heathrow first on the new Aer Lingus service and change there but you can check your bags through from Knock.
A great achievement for a family business in small town Boyle
Hats off to Geraldine, Sarah Jane, Carol and Jessica Daly whose off licence in Boyle – Daly's Drinks, was crowned the best off licence in Connacht  and Ulster on Monday night last. This is some achievement for a family run business in a small town like Boyle and a just reward for the hard work and time all four lady's put into running their operation. Daly's Drinks had to reinvent itself, especially when Covid hit. They saw the opportunity that existed when people could not travel and had to remain in their area, staying open as an off license initially, then developing an online shop and utilising social media to great effect to sell their products. When you go to Daly's some of the girls are always there to help, continuing the Daly family tradition of putting the customer first. Not happy with all that hard work, last year the girls turned their closed lounge into a wine bar which is proving very popular and a great meeting place for various gatherings. As Ger Garvin quite rightly said in her congratulatory post on Monday night; "Both Sean and Daddy are watching from on high and no doubt they, like the rest of the family are super proud of you all".
Glamping Pods available for Boyle Festival
Details were published last week here on Boyletoday.com of the first line-up announcement for this summers 'Night and Day' festival which will take place in Boyle's Lough Key Forest Park in June. Some well know names were listed including the popular 'Hot House Flowers'. But what really got people talking was the availability of 'Silk Road Tents' glamping pods that will be available for those staying in the Park. This is the same company who provided boutique camping at Electric Picnic. Preparations for the festival are ramping up daily and it promises to be a great weekend. Business owners in Boyle need now to prepare for the influx of visitors the festival will bring and provide opportunities for the festival goers to visit our town.
Active Travel Grant for Boyle school
Good news for Scoil na nAingeal Naofa in Boyle during the week when they were awarded €10,000 under the Active Travel Investment Grant Programme.  The Programme funds important projects supporting strategic pedestrian and cyclist routes, access to schools, permeability links, urban greenways and some minor public transport improvement projects. It is not known what the allocation will be spent on at the school. Schools in Croghan and Cootehall were also successful under the scheme receiving €25,000 and €15,000 respectively.
And finally…!
Tommy took a pair of stuffed dogs that he had found one night in a skip outside the pub to the 'Antiques Roadshow' that was being held in his local town.
"Oh my goodness!" declared the normally unimpressed taxidermy expert, "This is very rare; to find on the open market one dog produced by the celebrated taxidermist, Peter Spicer, who operated in the late 19th century is very rare indeed. But to find a matched pair – that is quite unheard of. Spicer was very well known in Victorian times, he even stuffed things for Queen Victoria! Do you have any idea what these dogs would fetch if they were in good condition?"
"Sticks?" our hero asked.