News
The Boyle'd Pot 3/12/'21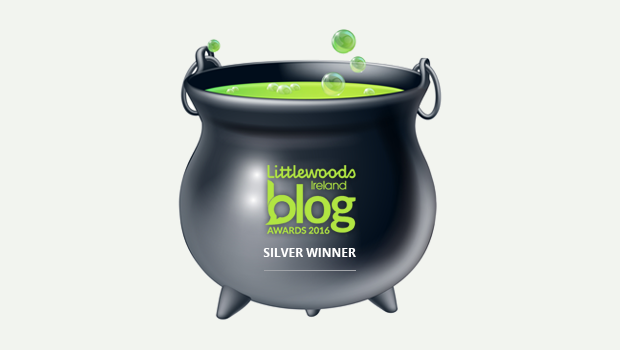 A well run and enjoyable Craft Fair
Nearly everyone who visited the King House Craft Fair last weekend were in agreement that it was probably one of the best Fair's ever held in the building. There were nearly 40 stalls in attendance with crafts on display for everyone. While it would have been great to have had an outdoor Friday night market to accompany the indoor stalls, perhaps in hindsight, with the inclement weather we had last weekend, an outdoor evening market may have been a disaster! Of note, and welcomed by the vast majority of those who attended was the strict Covid protocols that were in place in the building, with staff members greeting you as you arrived inside the door, getting your contact details, showing you where the sanatizers were located and requesting that you wear your face covering while inside the building. Indeed it was reported that some people who did not agree with the rules were refused permission which is proper order. Well done to all in King House on organising such a successful event.
Time to make your views known on the rail service
The public consultation on the All Island Strategic Rail Review was launched recently with the aim of "comprehensively and objectively examining how rail could deliver benefits across the island of Ireland". The public are being asked for their views and input into the review, and considering that the Dublin -Sligo rail line serves the town of Boyle, there will hopefully be some constructive comments forthcoming to the review from members of the public in this area. Some of the items that could be considered include the elimination of commuter trains on what is an intercity service, more carriages at peak times- especially on Friday and Sunday evenings and maybe the investigation of an early morning commuter train between Carrick and Sligo to serve Boyle and Ballymote. Another item that needs attention is the anti social behavior that takes place on our trains including the Dublin – Sligo line. A weekly Saturday commuter informs us of the actions of certain gangs of stags and hens that use the train weekly, with drug use and alcohol abuse widespread. In fact, one viewer said that last week, a group of four were openly seen snorting cocaine and drinking from bottles concealed in bags, becoming boisterous and obnoxious as the journey proceeded with no conductor visible to deal with the problem. If you pay €36 return on the train to Dublin, you deserve better that having to deal with this.
Local man quick on the ball with a marketing opportunity
Our story here on Boyletoday.com last Saturday morning making the public aware of the local connection to the previous night's Late Late Toy Show got a great response. ONESONIC which is owned by Boyle native David Cawley was on the ball and gave young DJ Callum and his hype man Jackson a top of the range laptop and mixing desk. It was great publicity for David's company and an ideal marketing opportunity. David, who is son of John and Marie Hanmore Cawley from Drum, is a Chartered Engineer with a bachelor's degree in Mechanical Engineering from NUI Galway, and also holds a Masters Degree in Physics (Applied Acoustics) from the University of Surrey, United Kingdom. He is a regular visitor to his home town and keeps an active interest in all that is happening locally. You can read more about ONESONIC here and if you want to order something from their online store, readers can use discount code Christmas20 which gives a 20% discount across their high definition audio range while stocks last.
Boyle Christmas lights will only get better
The Christmas Lights in Boyle are getting great praise once again this year with the town looking very festive – three weeks before the big day. And it will only get better, as December is now upon us and the various businesses begin to put up their own decorations to compliment the work that the voluntary Christmas Lights committee has undertaken. It's all a long way from the pain the organising of the Christmas lights were ever year in Boyle when a debate would ensue every November as to whither the town would have any Christmas lights at all, and a handful of people reluctantly took on the project, going door to door literally 'begging' for money from the hard strapped retailers and business owners. This year a gofundme page is in place, still accepting donations with €4161  of the projected €5000 raised to date. If you have not already done so, you can donate here
No Boyle buildings on the 'At-Risk' list
During the week, An Taisce published their third list of the 'Top-10 Most at Risk Buildings in the Country'. These are all buildings of importance, both intrinsically and to the heritage of their local areas; buildings that lie vacant and are in such a state of disrepair that they may be dangerous or have no identifiable new use. According to An Taisce "These buildings could be lost to future generations unless direct action is now taken to preserve them". As one scrolled through the list, thoughts of two local buildings kept cropping up but they did not feature – McDermott's Castle on Lough Key and Kingston Hall in Rockingham. Both of these would most definitely fall into the 'Most at Risk' category and their demise urgently needs to be highlighted and addressed before they go beyond saving.
And finally…..!
Tommy Smith is on his deathbed and knows the end is near.
His nurse, his wife, his daughter and two sons, are with him.
He asks for two witnesses to be present and a camcorder be in place to record his last wishes, and when all is ready he begins to speak: My son, "Bernie, I want you to take the Dundrum houses." My daughter "Sybil, you take the apartments over in Cabra." My son, "John, I want you to take the offices over in the City Centre." "Sarah, my dear wife, please take all the residential buildings on the banks of the river.
The nurse and witnesses are blown away as they did not realize his extensive holdings, and as Tom slips away, the nurse says, "Mrs. Smith, your husband must have been such a hard-working man to have accumulated all this property".
Sarah replies, "Property ? …. the idiot has a paper round!"