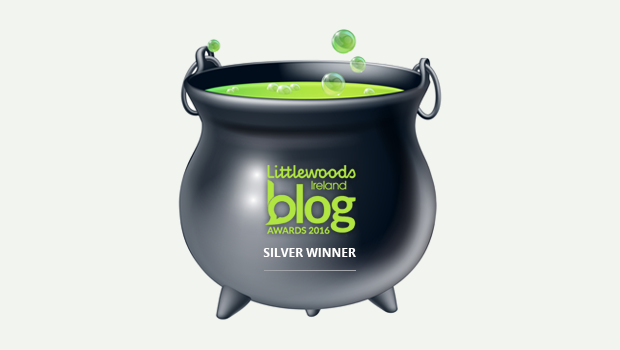 New business openings are encouraging
It is encouraging, even in the current climate, to see two new Boyle business commence operation. Last week Roberto's Pizzeria and Takeaway opened on the Crescent where the Little Chick previously operated. Today, Friday sees 'Soul 2 Soul Holistic Realm' open at 12 noon on Main Street. Word has it that there are a few other openings also in the pipeline which is encouraging and shows the faith that people have in the town's future. Hopefully we are getting back on track and that town's like Boyle will see business increase week by week. Many other businesses who have reopened following lockdown have talked of their nervousness, even those who had been in business for a long number of years. This nervousness is understandable as people are reopening into the unknown. That is why they need our support and why we should shop local more so now than ever.
Concern growing for tourism in Boyle this year
While concern builds at the late reopening of Boyle Abbey and Lough Key Forest Park and the effect it will have on the local tourism market this summer, there is also a growing concern at the reduction in places to eat in Boyle. Credit is due to those restaurants and cafes who have reopened or will reopen next week, but it would seem going by social media reports that there are others who may not open as long as Covid restrictions are in place. The reality is the domestic tourism market is now back in action and going by the number of boats already at the Marina and in the Park, the visitors are starting to arrive here in Boyle. This fact was copper fastened by the numbers of 'strange faces' walking through the town on a few evenings this week seeking places to eat. Add to this, the anticipated increase in visitors when the cycleway opens and you will see the problem we are going to face if the reduction in restaurant numbers remains as it is. We all know we need a hotel in Boyle in which tourists can stay, but we also need additional evening restaurants and cafes in which the tourists can eat, especially during the summer months.
Boyle clean up on Saturday week
Saturday week July 11th sees a major clean up take place of Boyle town. The clean up is the brainchild of Boyle Tidy Town committee who hope to see upwards of 80 people in attendance. It is vitally important that the initiative gets the backing of the various clubs and organisations in the town if that number of volunteers is to be reached and if it is, a large number like that will get through the work in no time. Please make a special effort to share details now so there is a good attendance on Saturday week.
Well deserved recognition for Frank Feighan
Congratulations to Boyle native deputy Frank Feighan on being appointed a Minister of State at the Department of Health with responsibility for public health, wellbeing and national drug strategy. In the current, climate of Covid-19, this is an important and testing role that Frank has been handed. While he is the Dail Deputy for Sligo. Leitrim, South Donegal and North Roscommon, Frank is a Boyle man at heart and is totally committed to seeing the native town develop further which he has said he will continue to do even with the added work load his new position will bring. Known for a strong work ethic, he has already done a lot for many local people and local organisations, working behind the scenes nice and quietly.  It is indeed a great honour for Boyle to have a local person appointed to the position of Minister of State. Frank's mum Helen must be delighted and if Frank's late Dad Pat was alive, he would be so proud that he would have all under no illusion but that we have a Minister in our town and there would be no 'snag' about it this time!!
Criticism of weed control measures on approach roads
Roscommon County Council has come in for criticism from a number of people who have contacted Boyletoday.com in relation to the way they have implemented weed control on many roads around the town. One viewer said: "Shame on our local authority who have ruined the grass verges of our approach roads with weedkiller. Have you seen how it has burned the grass? In addition, does anyone know what form of weedkiller was used?"
On inspection it would seem that the perimeter of the grass verges has been sprayed to stop weed growth which has indeed burned off some grass in the process. One would hope though that while it presently looks visually unattractive, the grass will grow over it in time.
An example of how Boyle has changed for the best
Among the many positive changes that has taken place in Boyle over the years is the level of cooperation and close working relationships that exist between various clubs and organisations. Boyle Town Team and Chamber of Commerce is a prime example of this as is the relationship between Boyle GAA and Boyle Celtic, among others. Another fine example is the 'Rock the Clock' festival where two pubs – Mattimoes and the Moylurg – who could be seen as competitors, have looked at the bigger picture and come together to organise a festival that they, and the town benefit from. Another example of this new found cooperation was evident last week. The Gate Lodge Cafe were holding a free 'treat day' for the community last Saturday prior to their official reopening and needed additional outdoor chairs. Up stepped Ramen Reshma from The Bazaar coffee shop, just across the river, who offered their outdoor furniture to Lisa and her staff. That is the type of cooperation that now exists here in Boyle and will see us prosper again.."
And Finally…..!
The man stormed into the kitchen and announced to his wife:
"From now on you need to know that I am the man of the house and my word is law".
"You will prepare me a gourmet meal every night and when I am done eating my meal you will serve me a scrumptious dessert".
"After dinner you are going to go upstairs and we will do whatever I demand".
"Afterwards you will draw me a bath so I can relax and you will gently wash my body, towel me dry and bring me my robe".
"Then you will massage my feet and hands as I drift off to sleep".
"Then tomorrow guess who's going to dress me and comb my hair"?
The wife replied. "The Undertaker, would be my first guess"