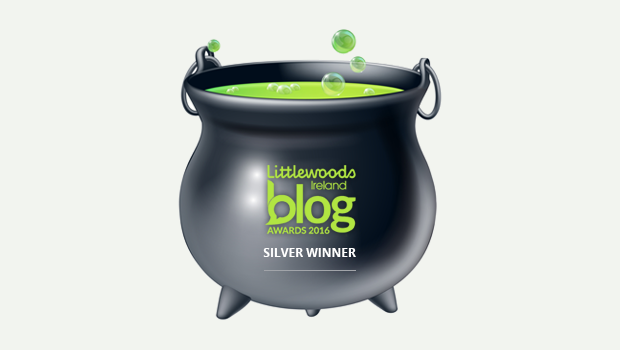 The future of McDermott's castle and island
The sale of Castle Island on Lough Key has been the subject of much discussion over the last week or so. Details of the sale were published on this website last Friday and got international publicity on Wednesday when the dailymail.co.uk ran a story on the sale (read more here). Locally, the discussion has revolved around what can be done with the castle considering it is a national 'Monument in State Care'. (Inchmacnerin Abbey on Church Island and Trinity Island on Lough Key are also in state care). Almost 1,000 individual monuments at 768 locations across the country are in state care. These range from megalithic tombs of the neolithic period to medieval churches and castles, industrial mills and historic buildings of more recent times. One of the core functions of the National Monuments Service is to ensure the preservation of these monuments in its care for the benefit and enjoyment of present and future generations. While it is understood Castle Island was at one stage in private ownership, one would wonder why, if it is a 'Monument in State Care', that the National Monuments Service are not making an effort to restore the property and if it is bought privately next month at auction, what will the new owner be allowed do with the island and castle? Of course the island could be purchased by the State which is what Senator Frank Feighan suggested in the Seanad yesterday (Thursday). Senator Feighan said he will be writing to his colleague, Josepha Madigan, Minister for Culture, Heritage and the Gaeltacht and OPW Minister, Kevin 'Boxer' Moran, "with the intention of raising the proposal that the State would buy the castle with a view to preserving this historic national monument into the long-term future".
Christmas lights officially switch on Saturday
This Saturday will see the traditional 'switching on' of the Boyle Christmas lights. (A bit strange you could say seeing as the lights have been switched on every evening this week). But the event is always an enjoyable evening out and with Santa due to arrive on Boyle's new fire engine, hot drinks from the scouts and face painting by Abbey College students, an enjoyable Saturday is on the cards. We now have many places in which to eat in Boyle so why not make it a full day out in the town and head to the Courtyard Market, grab a bite to eat in one of the restaurants or bars, do some shopping, visit Santa and go for a drink and get yourself in the Christmas spirit in Boyle.
The Shambles area is looking great
One could easily say that 99% of the population on Boyle has spoken positively about the upgrade works that are nearing completion at The Shambles area in the town. Local company Feelystone has been on site this week erecting granite plinths and seating while the cobblelock paving finish has also been the subject of favourable comment. The project will be completed this week and is the start of the regeneration of our town.
Fingers remain crossed in Boyle that the town's grant application for work on the Royal building will be included in the January tranche of funding announcements under the Rural Regeneration Scheme. It had been hoped the grant, for close on €3m, would have been included in last Friday's announcements by An Taoiseach in Sligo but a few weeks is a small time to wait if the application comes to fruition.
Frankie on Mixcloud every Friday
Boyle native and Portugal based KISSFM presenter Frankie Beats (Frankie Shanley) hosts an exciting new music show on Mixcloud every Friday morning 1AM GMT. "Breaking On Mixcloud" will be a new music first as it will be the first to have all the new music and interviews before any other show and all while the new music is actually breaking. Frankie is the weekday afternoon presenter (Monday to Friday 12pm-4pm) on KISS FM Portugal. In June this year he won the MORA award for Best Pop Radio Show 2018 so was the natural choice for the Mixcloud show. "Breaking On Mixcloud" is available on-demand on Mixcloud from 1AM GMT every Friday morning.
Welcoming reception on Saturday
Hats off to the Warren Residents Association who are organising a welcoming reception on Saturday for a new Syrian family who have come to live in the estate (see events section on Boyletoday.com). This is a caring and humanitarian gesture for a family who most likely have faced turmoil and strife that we only read about or see on TV. Everyone is invited along and it would be great to see a big Boyle welcome for the town's newest residents.
Pre Christmas Pop Up shops
Last year a novel 'Pop Up Shop' did a great trade in Sligo and were a similar venture to open in some of our vacant premises, it would probably do just as well. "Made in Sligo" featured products created by artists and crafts people in the town and area. Paintings, ceramics, photography, pottery, wood carvings and local themed gifts were available to purchase. With many vacant premises in our town centre, pop up shops like this would be a great addition to the pre Christmas commercial life of the town. And you would be buying local produce! even at this late stage"Made in Boyle" could still become a reality this year.
And finally….!
Shortly after take off, a Ryanair flight had reached its cruising altitude, when the captain announced:
'Ladies and Gentlemen, this is your Captain. Welcome to Ryanair Flight 409, from Knock to London Stansted. The weather ahead is pretty nice and sunny, so we should have a smooth uneventful flight. So sit back, relax and . . . OH, MY GOD !…"
Silence followed.
Some moments later the captain came back and spoke on the intercom:
'Ladies and gentlemen, I'm sorry if I scared you… While I was talking to you, a flight attendant accidentally spilled a cup of hot coffee in my lap…
You should see the front of my pants !… "
One scared passenger yelled from the back :
'For f*‪#‎k‬'s sake, you think you've got problems … … …
You should see the back of mine!'