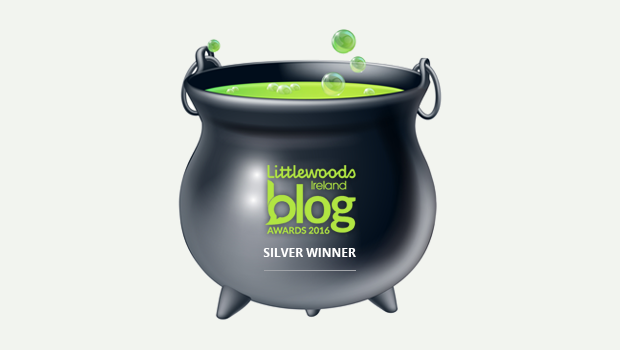 Monday's mess caused much madness
Last Monday's news story here on Boyletoday.com website, and our social media pages, showing the amount of rubbish left in Lough Key Forest Park following a busy weekend, drew a large number of viewer comments. Some thought there should be more bins provided, while the majority of those commenting were of the opinion that once people saw that the bins were full, they should have brought their rubbish home with them. This writer visited the Park shortly after 8am on a glorious Monday morning last and was shocked to see the state of the place. It was obvious that people who parked their vehicles on the grass fronting onto the lake and on the area that house the 'clock sculpture/roundabout'- (through laziness or lack of respect), left their boxes of bottles and cans in the grass and drove off, leading one person who was viewing the mess to comment "There must have been a good number of designated drivers here yesterday with all those alcohol bottles and cans". Others left their used barbeques and rubbish on the picnic tables, while some obviously thought they had their duty done by throwing their waste beside already overflowing bins. In fairness, Park personnel were out early to conduct a clean up before the weekday visitors arrived and this is commented on in a statement this morning by General Manager Louise Fitzpatrick and carried elsewhere on Boyletoday.com.
Last Monday's scene is reminiscent of what occurred in many tourist spots all over Ireland following a weekend of sunshine. The problem is not that there were too few bins. The problem lies with the visitors who do not bring their rubbish home with them when they see a bin full. As one viewer commented: "Would they throw stuff on the floor at home if their bin was full"?
Dark Lies the Island lived up to it's name
Eagle eyed RTE viewers watching TV on Saturday night last would have seen the town feature strongly in the film "Dark Lies the Island". The film was very 'different' or 'dark' to say the least and if the truth be told, it was actually quiet boring and did not lend itself to enjoyable viewing. No doubt Boyle was picked for the film as some premises have not changed that much in the last number of years, which is a good thing in one sense but this film did not show Boyle in all it's beauty.
It is understood Boyle is also on the radar for another film that will be shot in the town later this year. A number of town centre properties have been viewed to see if they are suitable for use in the film.
Giving credit where credit is due
While most people were enjoying the glorious weather last Sunday, Roscommon County Council and Irish Water personnel were busy fixing a burst water main on the Abbeytown Road. Feelings were running high earlier in the day when the main burst and households were left without water. Many took to social media to give out about the situation, which was understandably frustrating but outside the control of everyone. Roscommon Co Co and Irish Water personnel did not deserve the criticism they got from a number of people. The local authority were on the scene as soon as they could and worked throughout the day and evening to get the problem sorted. They deserve thanks and credit for all they did on a Sunny Sunday, not criticism.
Problems in Boyle playground are nationwide
The upgrade of the playground in the Pleasure Grounds in Boyle had just commenced when level 5 restrictions kicked in, resulting in a temporary cessation of the project. Hopefully it will recommence when essential construction resumes next month. As a result of the cessation, the playground is not currently in a great state, infrastructurally and from a littering point of view, with parents travelling to playgrounds in adjacent villages that are in a more acceptable condition. But it would seem the situation in the Pleasure Grounds is not exclusive the Boyle. A post on our Facebook page last weekend from Ballinafad Playground Committee read "We have noticed a significant increase in litter being left in the playground. Latest clean up included empty alcohol bottles and cans, chipper and pizza take away rubbish and broken bottles in grass area. We would appreciate and encourage all those who use the playground to respect the amenity we have and bring all litter home thus maintaining a clean and safe playground for all to enjoy." Boyle's problem is also Ballinafad's problem and you can be sure, every other playground in the country.
Remembering the fire in St. Joseph's Church
Last Monday marked the 44th anniversary of the burning of old St. Joseph's Church in Boyle. Many people still ask how did the fire start. There were many theories at the time including one that did not get the attention it deserved. A sixth class student at the time in St Joseph's Boys National School was cycling back to school that day, a few minutes late, after his lunch break. As he passed along the Church Avenue he seen a suspicious looking man entering the Church by the side door. When the student got to the school and sat at his desk he noticed the smoke billowing from the Church and alerted his teacher who went out to the corridor to discuss it with his colleagues. By that time the alarm had already been raised by Fr. Breslin and Boyle Fire Brigade was enroute.
Later that evening at approximately 5pm, the same student, along with many of his friends, was still in the Church grounds watching the 95 year old place of worship lie in a pile of rubble and smoke. In the background he saw the same man whom he witnessed enter St Joseph's at 2pm earlier that day. He told his mother who was with him and she suggested he tell a Garda, who was known to him and who was present at the Church. The Garda dismissed the young lad's story with a laugh and never even looked at or for the man.
Perhaps the same man was innocent or guilty – that we will never know.
Let's continue to shop local when restrictions ease
The easing of restrictions over the next few weeks is eagerly awaited and will see people get back to the new way of normal. Businesses that have survived this past year and will reopen, and indeed those new businesses who plan to open, are to be congratulated and supported. Hopefully the last thirteen months has ingrained in us the need to shop local. Remember who the shops and businesses were in towns like Boyle that were there for you when other shops in larger towns were closed. And remember the welcoming smile and helpful service you got – that should remind you to stay local and support shops and businesses in your home town as they get back on their feet.
Our Government regularly come in for undeserved criticism for the way they handled the Covid-19 crisis. They may have got some parts of it wrong but they were dealing with an unprecedented situation and when we look back, we will see that we are indeed very lucky here in Ireland to get through the crisis in the way we did.
Finally, it would be a good exercise if the anti mask, anti vax brigade were sent to India for a few weeks to see what is happening there. Then they might understand the seriousness of this pandemic and the importance of adhering to the restrictions that are in place here in this country, instead of spouting untruths to the population.
Sunday is 'Dawn Chorus Day'
International Dawn Chorus Day takes place this Sunday 2nd May and is the worldwide celebration of nature's greatest piece of music! The Dawn Chorus it is the collective twittering and chirps of wild birds. It starts with a few songs from robins, blackbirds and thrushes just before dawn. They are soon joined by other voices until all the birds in the area are singing together. With Lough Key Forest Park on our doorstep, there is no better place to enjoy this great magical experience or if you don't want to get up and out too early – just open your window and listen!
And finally…..!
Three women die together in an accident and go to heaven.
When they get there, St. Peter says, 'We only have one rule here in heaven: don't step on the ducks!'
So they enter heaven, and sure enough, there are ducks all over the place.
It is almost impossible not to step on a duck, and although they try their best to avoid them, the first woman accidentally steps on one.
Along comes St. Peter with the ugliest man she ever saw.
St. Peter chains them together and says, 'Your punishment for stepping on a duck is to spend eternity chained to this ugly man!'
The next day, the second woman steps accidentally on a duck and along comes St. Peter, who doesn't miss a thing.
With him is another extremely ugly man.
He chains them together with the same admonishment as for the first woman.
The third woman has observed all this and, not wanting to be chained for all eternity to an ugly man, is very, VERY careful where she steps.
She manages to go months without stepping on any ducks, but one day St. Peter comes up to her with the most handsome man she has ever laid eyes on …. very tall, long eyelashes, muscular.
St. Peter chains them together without saying a word.
The happy woman says, 'I wonder what I did to deserve being chained to you for all of eternity?'
The guy says, 'I don't know about you, but all I did was step on a bloody duck'.