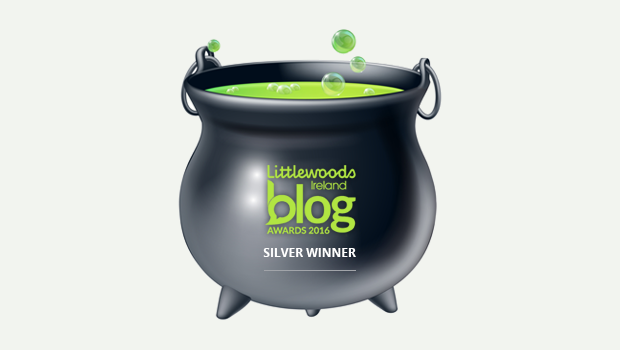 Boyle now on the tourism radar
The recent visit by tourism ambassadors from Australia and New Zealand to Boyle and Lough Key Forest Park is a welcomed development. The visit follows previous trips by groups from Spain, France, Italy and China to the town and Park over the last twelve months. Many of these familiarisation trips are organised by Failte Ireland and Tourism Ireland. These organisations would never have had Boyle on their radar for such visits prior to the advent of Ireland's Hidden Heartland brand from which Boyle will now benefit. The ambassadors were excited to hear of all the plans that are in the pipeline for the town under Boyle 2040 and hopefully their visit here will reap rewards on the town and it's environs in the years ahead.
Local election voting in Boyle
As expected outgoing councillor John Cummins was re-elected to Roscommon County Council at last weeks local election count in the Hyde Centre. The Abbeytown resident received nearly 800 first preference votes from the five Boyle town ballot boxes. The other Boyle town candidate Keith Suffin failed to get elected, but received the second highest first preferences in Boyle with 376 votes. There were close on 1500 votes cast in the five polling booths in Scoil na nAingeal Naofa. Outside of Boyle town, John Cummins received his second highest number of first preferences in Cootehall while Keith Suffin received his second highest in Grange.
Separately but still connected to the election, Boyletoday.com was delighted to keep our viewers updated on the local election count for the Boyle area last weekend. We were even more delighted when we received an email complimenting us on our coverage. The mail, which came from a former Boyle resident now domiciled elsewhere in the country, included the following: "Those of us who no longer live in Boyle are very lucky to have a website like Boyletoday.com to keep us informed on all that's happening in our old home town. Where I live, I can not get Shannonside Radio and the national media had nothing on the local elections in Roscommon on Saturday or Sunday so we were really in the dark. The hour by hour account on your Facebook page and on your website kept me up to date with all that was happening back home and was very much appreciated from an old Boyle native. When I rang home later in the day  I actually knew more than my relations in Boyle as to what was happening and who was getting elected! Well done Boyletoday and keep up the good work".
While the publication of news is our business on Boyletoday.com, it is heartening to get a mail such as the above. Here in Boyletoday.com, we have become accustomed to having our news stories plagiarised locally on a daily, (indeed hourly), and weekly basis, but we are glad to know that our website is the respected first choice of many to get news concerning Boyle, as can be seen from the above message.
Boyle features in Saturday Supplement
Boyle featured prominently in 'The Great Western Adventure' supplement in the Irish Independent last Saturday. The supplement was billed as 'Your ultimate guide to visiting Ireland's northwest, southwest and midwest'. Lough Key Forest Park featured twice in the publication, firstly in the 'Family Exploration' section and then on the 'Weekend Roadtrip' section. Boyle Arts Festival also got a mention in the 'Event Guide: The best of the west' including two images from well known Boyle photographer Benny Morgan. Great publicity for a great town.
WDC labour report makes interesting reading
The findings from the Western Development Commissions Smaller Labour Catchment report made interesting reading, especially from a Boyle perspective. The report shows that Boyle along with Ballaghadereen and Castlerea showed a decline on the number of workers resident in it's catchment between 2006 and 2016. Of those living in the Boyle labour catchment (total = 1,452), 36.8% (534) are employed within Boyle town and 63.2% (918) are employed outside the town. Key work destinations for Boyle residents outside the town are Roscommon Rural (13.8% or 201), Sligo (9.8% or 142) and Carrick-On-Shannon (9.4% or 137). The report also shows that Boyle was the place of employment for over 750 workers in 2006, while in 2016 this had declined to 534 workers. One can assume this is attributable to the closure of the likes of Stewarts Mills, Green Isle and the decline in numbers employed in the Roscommon Herald among others.
The report also showed that the single largest employer in the Boyle labour catchment is the 'Wholesale, Retail and Commerce' sector and accounts for 26.2% (380) which is higher than the State average (25.7%). Boyle also has a well educated workforce with the report recording a third level attainment rate of 51.6% (749). In contrast to this, the national average is 56.1%. This is a statistic that should be used by the various bodies to get employers to locate in our town.
Dog fouling around Boyle
The ongoing problem of dog fouling on the streets of Boyle is getting out of hand, especially in the St Patrick Street area. You cannot blame the dog – it's the dog owners who have to be brought to task. We do not have many stray dogs wandering around the town at present so the blame has to bear on the small number who take their dogs out for a walk late at night or early in the morning. It should be noted that not everyone who walks their dog does not clean up after them – just a handful who are giving others a bad name. Dog owners must remove their pets' waste from public places and dispose of it in a proper manner. If they don't, they should be aware that under section 22 of the Litter Pollution Act 1997 it is an offence to allow a dog under your control to foul a public place. If convicted, dog owners who do not clean up after their animal could face a fine of €3000.
And finally….!
Two businessmen were sitting down for a break in their soon-to-be new shop.
As yet, the shop wasn't ready, with only a few shelves set up.
One said to the other: "I bet any minute now some pensioner is going to walk by, put their face to the window, and ask what we're selling."
"No sooner were the words out of his mouth when, sure enough, a curious old woman walked to the window, had a peek, and in a soft voice asked:
"What are ye selling there?"
One of the men replied sarcastically,"We're selling assholes."
Without skipping a beat, the old dear said:
"Must be doing well… I see you have only two left."