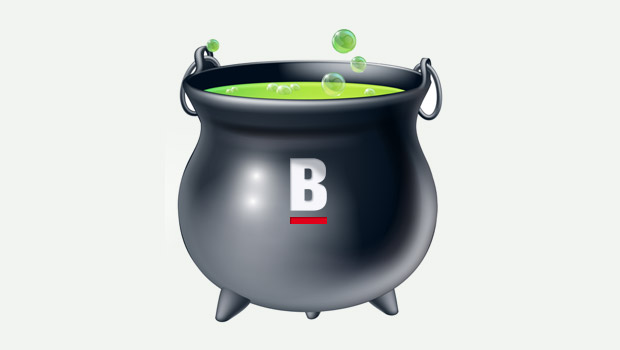 Enda, Frank and the Friday feeling
All the publicity that surrounded Frank Feighan last Friday overshadowed what was a great day for our town. Apart from the coverage on this website, there was little mention over the weekend of the job announcements that were made public that day, Keville Engineering's new building or the greenway cycle project that brought an air of pride and hope to Boyle on Friday morning. What happened later that afternoon in Roscommon town was unfortunately the story that made the national headlines. We all agree Frank should not have been so heavy handed but here was a man who has been pushed to the edge by the Hospital Action Group over the years and who has come under tremendous pressure for his stance on Roscommon Hospital. On Friday he flipped. Frank had his boss with him, was under pressure and did something that while not acceptable, may not even have been mentioned again were it not caught on camera. Earlier that day while the Taoiseach was in Boyle a number of those present jokingly remarked at the lack of security surrounding Enda Kenny, mindful of Michael Noonan's pie attack here some years ago. There were no local Gardaí present or no visible sign of personal protection for the Taoiseach -maybe that is where the problem lies. But little did we know what the afternnon would bring. Frank was wrong. He has apologised …. now lets move on and celebrate the good news that last Friday brought to Boyle.
Appreciating the benefit of tourism locally
It is great to see that many local businesses appreciate the importance of tourism to our economy her in County Roscommon. This was evident last week when the Roscommon Discount Guide was published, with nearly half the businesses in the book coming from the Boyle area. (see Wednesday's news story here on Boyletoday.com). There was an visible absence of pubs and restaurants in the guide but it could be the case that they may not have been aware of the publication. Discounting or vouchering is big business especially with American tourists. They will come to where the best deals are available. Hoeefully Boyle will benefit with the number of attractions/establishments that are offering value for money in this new book.
Autumn gold in Rockingham
The wind last night and the rain this morning indicates that the brilliant weather of the last six weeks has come to an end. But we can't complain. Eleven weeks time and the days get longer again! September's fine spell has resulted in the leaves staying that bit longer on the trees and soon turning a beautiful colour. As a result Lough Key Forest Park is now entering another seasonal faze, looking better than ever in autumnal gold and green. Make sure not to miss it.
The boil in Boyle publicity continues
The water charges are out since Wednesday and it is understood that there will, quite rightly, be no drinking water charges for people in Boyle who are affected by the boil water notice. But yet the publicity of our plight continues. RTE once again were in town Wednesday evening to get local reaction while the BBC ran a story on Thursday. Could all this publicity be sending out the message to tourists – "Don't come to Boyle – you might get sick from our water"? Yes this is fact but do we need to publicise it nationally and internationally? While it is accepted that everyone is fed up having no drinking water in our taps – there is light at the end of the tunnel and we have also got an exemption. Any further TV coverage in Boyle should be on promoting the positive aspects of our town and all that it has to offer.
Cyber bullying locally
It was interesting during the week to hear that there are people locally calling for an end to cyber bullying. It is agreed that this form of on line abuse needs to be stamped out and should not be tolerated. Here on Boyletoday.com we know all about the effects of cyber bullying. For a period earlier this year, a fictitious man called "Edward Blake", who said he went to school in Summerhill College, and we found out lives in Boyle and has a hang up on grammatical spelling among other things "stalked" this web page, and it transpired the facebook page of others, and posted defamatory and bullying comments on a regular basis. His identity became known and with the threat of exposure, the bullying stopped. On line or cyber bullying is a serious crime and if you are the victim of abuse over the internet then contact the Gardaí who will investigate.
The economic benefit of the Family Life Centre
One establishment that brings more people to the town than many others is the Family Life Centre. Every day of the week there is something happening in the Centre, from Marriage Guidance courses to Support Groups, from Counselling to Personal Growth workshops, people come from all over the county and further afield to the Centre which brings a welcome economic boost to the town. Many of the courses are at weekends or night time and petrol stations and restaurants are beneficiaries of the those who attend. Check out the Family Life Centre facebook page or call in for their Autumn/Winter brochure to see for yourself the great work being undertaken at the Centre.
A date for your diary.
The King House Christmas Craft Fair will take place on the weekend of the 5th and 6th of December. Further details contact [email protected]
And Finally….!
A man received the following text from his neighbour:
I am so sorry Harry.
I've been riddled with guilt and I have to confess. I have been helping myself to your wife, day and night when you're not around.  I do not get it at home, but that's no excuse. I can no longer live with the guilt and I hope you will accept my sincerest apology with my promise that it won't, ever ever happen again.
The man, anguished and betrayed, went into his bedroom, grabbed his gun, and without a word, shot his wife and killed her.
A few moments later, a second text came in:
Bloody autocorrect! I meant "wifi, not "wife" . . . . .