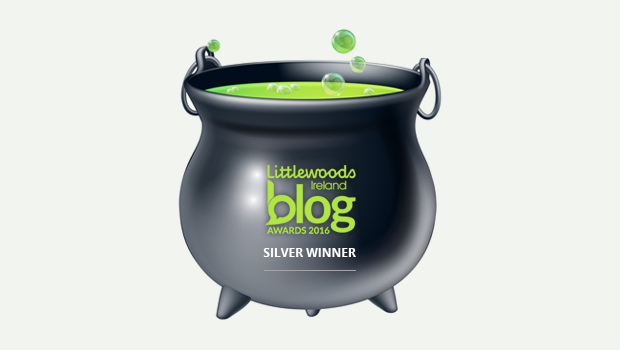 'Celtic song shows what can be achieved
There was great excitement mid week when "The Boyle Celtic Song" hit number one on the iTunes Irish Download charts, coming in ahead of Selena Gomez, Ed Sheerin and Rag n Bone Man! Bearing in mind that a song from Boyle, sung by supporters of the local soccer club could make it to the top of the download charts, just think what this team could do in the next two games…… remember, nothing is impossible and winning the junior cup in May in the Aviva Stadium is a strong possibility and an achievable target. To show support for the team, the people of Boyle really need to get behind the efforts of the club. Buildings should to be draped in green and white and flags hung from shops and business premises. And perhaps it may be best if Bodo and Gary leave the green, white and orange bunting up, at least for another few weeks!
Remembering the service of the Sisters of Mercy
While no official announcement has been issued to date, local reports indicate that the Convent of Mercy residence in Boyle is set to close next month. If the news is true, then a long and historic link with Boyle that has lasted over 140 years, is set to be broken. For those who grew up in Abbeytown in the earlier part of the 20th century, the Convent, the laundry and the school held a special place in their hearts, as the nuns ran the equivalent of a modern day industry which was very much part of the local's daily lives. In recent months, rumour of the Convent's closure,  led to speculation by one or two as to what use could be made of the building. It is understood these "whispers" and speculation, while the Convent is still occupied by the Sisters of Mercy was viewed as hurtful and insensitive in the circumstances. Should the Convent close in April, time would be best served in the next month or so to remembering and recognising the services the Sisters gave to our town and not speculating and enticing comments on the buildings future while it is still in use.
Important workshop on Tuesday
A very important workshop will take place in King House on Tuesday and it is hoped as many businesses in Boyle as possible will send a representative. The meeting is part of the initiative that will hopefully see Boyle designated as Roscommon's first age friendly town. The workshop will focus on how to become an age friendly business which is vitally important if Boyle is to achieve it's status. Being an age friendly town, apart from the social aspect attached to it, will also bring many commercial and economic benefits for Boyle.
More positive publicity for Boyle
Boyle was once again in front of the cameras yesterday (Thursday) as filming took place for a piece on Boyle's win in the Enterprising Town Awards. Town Team members Brian Nerney and Patricia Golden were interviewed along with Justina Gavin and Caroline, Cecil and Naomi Draper representing the business community. We most certainly get our fair share of camera time here in Boyle, much to the envy of many other towns. This type of publicity is priceless and can only help the town's profile as it plans for the future.
Gearing up for the tourist season
Our many tourist attractions here in Boyle are gearing up for a busy summer season. The time has changed, the evenings are getting longer and the beautiful weather of last weekend once again highlighted the magnificent area in which we are blessed to live and to which many tourists flock each year. King House and Boyle Abbey will all open their doors in the next week or so and work is currently ongoing at further upgrades to the Caravan Park in Lough Key in advance of it's April opening. One area that needs attention this season is the consistency of hours among our food providers. Instead of acting in competition, it would be ideal if the various restaurants got together to ensure a required number remained open every evening during the summer months until at least 9.30pm. In addition, offering family discounts and meal deals would entice boaters and visitors from Lough Key to come into Boyle (perhaps on the Local Link bus) instead of going elsewhere. And to get them in, maybe the restaurants would consider a joined up marketing campaign showing the tourist the wide range of foods that are available in our town.
Boyle to win under HSE plan
Elphin. Strokestown and Ballaghaderreen's loss could be Boyle's gain if HSE plans to move health centres from those towns into Boyle's new Primary Care facility become a reality. While one understandably feels regret at the loss for the town's concerned, the increase in clients from these areas visiting Boyle will be of benefit to the town. But let's wait until it all becomes set in stone as u turns have happened before on such decisions.
And finally….!
How to Maintain a Healthy Level Of Insanity in RETIREMENT…
1 At lunch time, sit in your parked car near a 30kph zone, point a hair dryer at passing cars and watch them slow down!
2. On all your cheque stubs, write, "For Sexual Favors"
3. Skip down the street rather than walk, and see how many looks you get.
4. With a serious face, order a Diet Water whenever you go out to eat.
5. When the money comes out of the ATM, scream 'I Won! I Won!'
6. When leaving the Zoo, start running towards the car park, yelling, 'Run For Your Lives! They're Loose!'
7. Tell your children over dinner, 'Due to the economy, we are going to have to let one of you go…'
8. Pick up a box of condoms at the pharmacy, go to the counter and ask where the fitting room is.
And the final way to keep a healthy level of insanity:
9. Go to a large department store's fitting room, drop your drawers to your ankles and yell out, "There's no paper in here!"