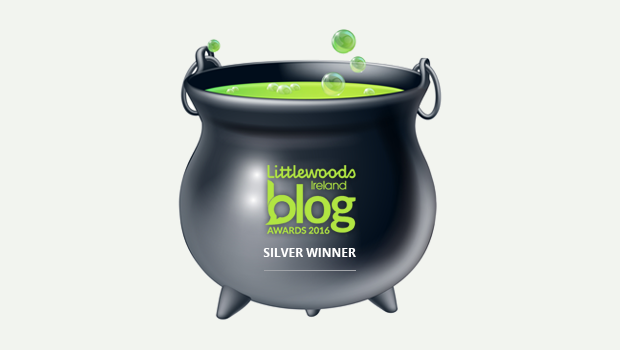 A buoyant local property market
A sign of the buoyant property market that currently exists in Boyle was evident last week when a semi detached house in the town was sold after 39 bids. The 3 bedroom semi detached house in Lakeview Heights in the town was on sale with an AMV of €90,000. The auction for the house, which is in need of refurbishment, was online, and it is reported that there were 39 bids in total for the property which finally sold for €123,000.
Boyle man's company goes from strength to strength
ONESONIC – the audio technology company which specializes in wireless audio devices and is lead by Boyle man David Cawley, has recently announced a partnership with Euronics Ireland whereby their product range will be available in 60 Euronics stores nationwide. ONESONIC was founded in 2019 by Drum native David and is going from strength to strength. David has been working in the acoustic and audio industry for almost 20 years and also founded acoustic and audio design consultancy Allegro Acoustics in 2010. ONESONIC company got major national exposure at the end of last year when it's products were featured on the popular Late Late Toy Show.
Still time to support the St. Patrick's Day Parade
St. Patrick's Day is less than two weeks away and to date, the parades' GoFundMe page has raised €2,770    Anyone can see who has paid what and it is interesting to note the absence of a number of businesses in the town who do not think it worth while supporting the event. The parade is being organised by a handful of volunteers and were it not for them, there would be a mass exodus of people out of Boyle on March 17th, so they do need your financial support to make the event happen. In addition, it would be great to see as many floats as possible in this years parade and now is the time to get working on your entry – which is free, with a chance to win a cash prize on the day and perhaps get a mention on RTE's Parade Round Up as cameras from the national broadcasted are scheduled to be here on the 17th.
Kilronan Castle to host another celebrity wedding
"Our local hotel" – Kilronan Castle will play host to yet another celebrity wedding when country music star Cliona Hagan weds her fiancée Simon Sheerin this summer in the well known venue. Cliona told RSVP Country: "I was here a few years ago with my friend and we had a pamper day with afternoon tea and we got our nails done. I remember thinking that it was so beautiful and, for a castle, it wasn't cold and it had a homely feeling. Everything about it reflects on us as people." The date of the wedding has not been revealed.
It was easy to forget to wind and rain
With spring like sunshine, it was very easy on Wednesday last to forget about the pounding wind, rain and snow that we witnessed over the previous ten days – although chances are, we are not out of the woods yet when it comes to bad weather, with more inclement days to come before the swallows arrive. If the bad weather returns, perhaps out local authority could take a leaf out of neighboring Sligo's book when it comes to advising of the weather conditions. During the recent bad spell, Sligo Co Co had numerous updates on social media every hour in relation to fallen trees, flooded roads and other related news items, including when personnel would arrive to deal with the problems. Like it or not, social media plays a large part in our lives and it would be great if Roscommon Co Co followed Sligo Co Co with more frequent posts during severe weather events.
'The perfect storm' in Sligo Hospital
The piece in this blog last week on wait times in Sligo ED resonated with many viewers, resulting in a large number getting in touch with us to outline their experience in the hospital. It would seem from what we have been told, that the situation in Sligo ED (no longer and A&E as we were told!) was, in one viewers words 'the worst ever' this week. This was confirmed on Thursday by senior emergency consultant in Sligo -Fergal Hickey – who said the situation at the hospital is the worst he has ever seen and he has "spent much of this week apologising to individuals for a standard of care which is unacceptably poor". Dr. Hickey referred to the situation as the 'perfect storm', whereby a large number of people are presenting with Covid-19 on top of the normal day to day cases, along with an outbreak of the disease in the hospital where admissions are outnumbering discharges. Yesterday (Thursday) Sligo had the highest number of Covid patients being treated in the country at 59, with 34 patients overall awaiting a bed in the hospital according to HSE figures.
And finally….!
A man was going to bed one night when he noticed some people in his shed stealing his tools.
He phoned the local Garda station but was told there was no one in the area to help.
The Garda said they would send some-one over as soon as possible.
He hung up.
A minute later the man rang again.
'Hello', he said, 'I called you a minute ago because there were people in my shed. You don't have to hurry now, because I've shot them.'
Within five minutes there were half a dozen Garda cars in the area, plus a helicopter and an armed response unit. They caught the burglars red-handed.
One of the Gardai said: 'I thought you said you'd shot them.'
To which the man replied: 'I thought you said there was no one available.'