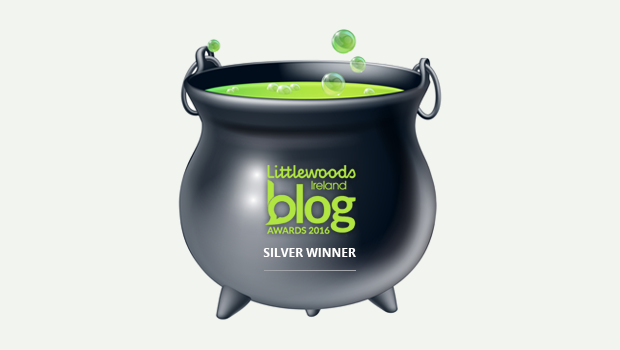 Any day you get €500k is a good day
"I see Boyle has got another ball of money", is the comment from one local Councillor (not from the town) anytime more investment comes into Boyle. And that was the case yet again on Tuesday when Minister Frank Feighan announced details of close on half a million euro investment under the Government's July Stimulus Plan for the town and area. There has been some confusion and misleading comment as to what the money is actually for. The following is the exact wording of the funding announcement for clarification purposes: €350,000 for the L1032 road at Abbeytown Boyle to include 1300m of new footpaths, traffic calming, new parking arrangements, road resurfacing and road markings. €50,000 for the provision of a new cycle track/greyway road pavement and lining and signage linking Lough Key Forest Park and Carrick on Shannon. €90,000 for the L5044 for altering the level of the road to mitigate flooding and reduce road closure frequency at Lisserdrea"
Anytime you get an investment of nearly €500k into your town is a good day, but it seems some have questioned the provision of funding for a path from Carrick to Lough Key that was contained in the announcement. It is understood the €50k is for design work for a 'greyway' which is the conversion of the hard shoulder of certain roads into cycle lanes and slightly different from a 'greenway'. This project could cost up to €700k in total if it comes to fruition. The news should be welcomed, as anything that brings more visitors in to Boyle's Lough Key Forest Park and by extension, our town, has to be beneficial.
It is also understood that plans are being discussed locally for the extension of the current Lough Key to Boyle cycleway with a view to joining this up with other cycle paths along the Shannon Blueway.
Indian Ambassador visits Boyle
It was great to see the Indian Ambassador to Ireland Sandeep Kumar travel to Boyle last week. During his time here, Mr Kumar visited some members of the Boyle/Indian community, of which there are many who work predominantly in the health care industry. He also spent some time in Lough Key Forest Park where he was very impressed with the beauty of the area. The Park and Boyle was of special interest to Mr Kumar as he has a passion for the arts, travel and sports.
A very well educated man, the Ambassador holds a degree in M.Phil. in Environment and Development (University of Cambridge, UK),  an M.Sc. in Security Studies (University of Madras, India) LL.B. (Delhi University, India) and BA Hons. in English Literature (Delhi University, India). He speaks English, Hindi, Chinese, French and German and has written a non-fictional account of his experiences on deputation to UNDP in Kabul (Afghanistan) where he worked on police reforms.
Coronavirus cases in the area
There has been concern in the county at the recent increase in Covid -19 or Coronavirus cases. There were 14 cases in County Roscommon in the last two weeks with an alarming eight confirmed last Friday alone.
It is near impossible to find out where exactly in the county cases are and if a cluster has been responsible for the spike in numbers. One interactive map that gives some indication is the Government's 'Covid-19 Data Hub'. All that can be extracted from this is that all the electoral divisions in the Boyle area are showing "Below 5" cases. It would seem from the interactive map, which you can view here, that Roscommon town has a high level of cases relative to anywhere else in the county.
Remember, if we are to keep Coronavirus out of our town we need to continually wash our hands, wear a face covering in public places, keep a space of 2 metres (6.5 feet) between you and other people, ensure proper sneeze and cough etiquette, avoid crowded places as much as possible and avoid sharing vehicles with people you don't live with.
Another 'accident waiting to happen' in Boyle
There are two areas in the town that are deemed very dangerous and 'an accident waiting to happen' – the junction at Main St/Bridge St as one crosses to St. Patrick Street and the other as one exits the old Carrick Road onto the N4 at Kilbryan. But yet another 'accident waiting to happen' has come to light recently since the new cycleway has been installed. Work on the cycleway at Knocknashee on Military Road, opposite the Parochial school has seen a number of manholes and covers put in the road, that seem to have subsided over time. Motorists travelling into town on the road try to avoid these obstacles by moving over onto the opposite side of the road, right on the brow of the hill and right into the path on cars coming out of town. It is only a matter of time before there is a collision there unless the hazard is dealt with.
Commercial vacancy rates will improve
The report here on Boyletoday.com yesterday (Thursday) on commercial vacancy rates in the town probably shows what we know already – that we have a high level of vacant business premises Boyle, but they could have been a lot lower had the covid pandemic not struck.  Pre March this year there were a number of properties in Boyle where new openings were being planned. Of course covid put a hold on this. While we now have a vacancy rate of 21.9% we are well behind some towns that one could assume are doing better than us.
With the hope that this pandemic eases somewhat, one could assume that the GeoDirectory report for Q2 2021 will see a significant drop in commercial vacancy rates in Boyle as businesses who had been hoping to open earlier this year move forward with their plans.
And finally….!
A man and his wife were going for a stroll one night when they spotted what was obviously a blind man taking a walk on the other side of the street with his guide dog.
"Wow! Isn't that something!" remarked the wife, "look at that man taking a stroll just like us."
They continued strolling for a few minutes longer when they heard the man let out a loud yelp.
The dog had walked him right into a parked car and he had clearly banged his shin pretty hard.
Rushing over to help, they were surprised to see the man reach into his pocket and pull out a treat for the dog. "Isn't that weird?" whispered the wife, "giving him a treat even when he's mad." "Why are you giving him a treat?" questioned the husband.
"Not a chance am I giving him a treat!" said the enraged man.
" I am just trying to find out where his head is so I can give him a sharp kick in the ass!"