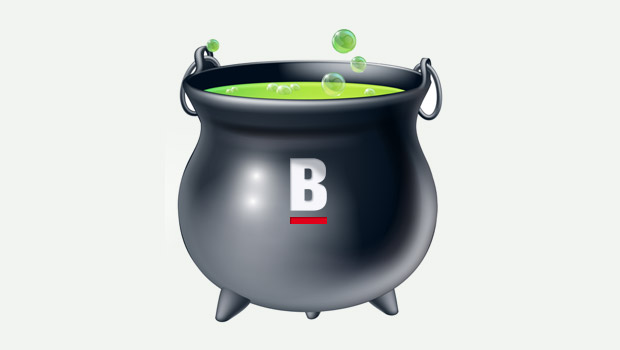 Wednesday Was No Closed Day In Boyle
Who would have thought that a quiet Wednesday in Boyle would have ended with the town being catapulted into the national limelight as a result of a car crashing through the town bridge? It all seem surreal, with the initial contact by a local person to this website laughed off, as the calendar was checked to ensure it was not April 1st. But it was real for all involved including those who jumped into the water where natural instincts kicked in as they came to the assistance of the driver and his passenger. Their presence and reassurance was no doubt of great assistance to those trapped. Boyle Fire Service yet again came up trumps and were the subject of much praise for their professionalism. It's only at times like this that we see how lucky we are to have such fit, capable and professionally trained firemen in our midst. For those with long memories, this was not the first time that a story could be recalled of a car entering the water at Boyle bridge. Many years ago an elderly man (from Corrigeenroe in a Morris Minor?) lost control of his car and it entered the water at what was then an unprotected slipway at the Stonehouse Café.  There were black and white pictures at the time of the submerged car with locals trying to release the driver – very similar to Wednesday's event. But now the questions on many people's lips are – "What will happen the bridge?". Will it be rebuilt? Is it structurally safe? The town centre bridge is a landmark symbol in Boyle with the bollards in the centre, replicas of the roof top bollards that once adorned Rockingham House. It is imperative that the bridge is restored to its former self glory.
Boyle Arts Festival Growing In Stature
What is now referred to as one of the premier festivals in the country – Boyle Arts Festival – will open in three weeks time on July 25th. There is something for everyone in this year's festival with walking tours, performances by well known artists and of course the much acclaimed local and international exhibitions. Boyle Arts Festival has grown year on year and is a festival we should all be proud of in Boyle. It gives the town favourable publicity through reviews in the national media and it does bring an upsurge in visitor numbers to the town. This year let's all make a special effort to ensure our premises' and Boyle look attractive for the same visitors.
Boyle Looses Out On New Broadband Rollout
More high speed broadband was announced for 50 towns in the country yesterday – excluding Boyle. One wonders was any representation made to have Boyle included? It is doubtful there was and sometimes that's where we fall down in Boyle – we do not shout loud enough and get bypassed each time for critical items – high speed broadband being one of them. Back in the year 2000 calls were made by the local Chamber of Commerce for a fibre optic cable to be laid in Boyle during the infamous town digging that went on around that time. The rationale behind the call was to have broadband speed available that would entice multi national companies to Boyle. That was 14 years ago and now it is not only multi nationals that need the speed, but ordinary mid size businesses and indeed households. We need to start shouting louder in Boyle if we are to have the facilities in place to attract investment. Remember "the quiet priest never got a parish".
Missing Lifebuoy And Petty Vandalism
It was ironic that a story should run on this website on the morning of the bridge crash highlighting the vandalism of the life buoy outside Scanlon's. Who could have thought that the life buoy would have been needed less than 5 hours after the story went live. The taking of the lifebuoy, the graffiti, the upturing of the planters are all petty crimes that may go without criticism but they are ones we should not allow in Boyle – certainly if the town will not have 24hour Garda station opening in future as has been suggested. The need for CCTV is getting closer.
The Honda 50 Day Out
The old question – "What's red and white and bobs up and down between your legs?" will no doubt be asked this weekend. The answer is of course – a Honda 50  – and that's what will be on show this Sunday when John Brehony holds his Honda 50 Run in neighbouring Ballinafad. John is well known to many in Boyle as the affable bus and taxi driver with McKenna's. On Sunday, John is raising funds for the Susan Moore Stoma Care Cancer Support Group in Sligo and your support would be gratefully appreciated. The run starts at 12.30pm so please head out to Ballinafad to support this worthy event. Another Honda 50 Run will take place in Tawnytaskin on July 20th. Further details closer to that event.
Lack Of Verge Cutting On R294
A viewer sake the question on Boyletoday recently as to why the County Council do not cut the grass from the N4 in the old Carrick Road anymore. It's is a good question and probably down to lack of finance/resources but the grass is becoming dangerous for those exiting from Maple Drive as it is hindering the line of vision and need to be cut back before there is an accident. indeed all approach roads to the town need more regular trimming as remember – "first impressions last". Irregular verge trimming is not exclusive to Boyle. Look at the position on main roads like the N4 to Dublin and you will see grass cutting only taking place under certain warning and directional signs where as before full verges were cut with regularity.
And Finally……!
There was a preacher who fell in the ocean and he couldn't swim.
When a boat came by, the captain yelled, "Do you need help, sir?"
The preacher calmly said "No, God will save me."
A little later, another boat came by and a fisherman asked, "Hey, do you need help?"
The preacher replied again, "No God will save me."
Eventually the preacher drowned & went to heaven.
The preacher asked God, "Why didn't you save me?"
God replied, "You fool, I sent you two boats!"