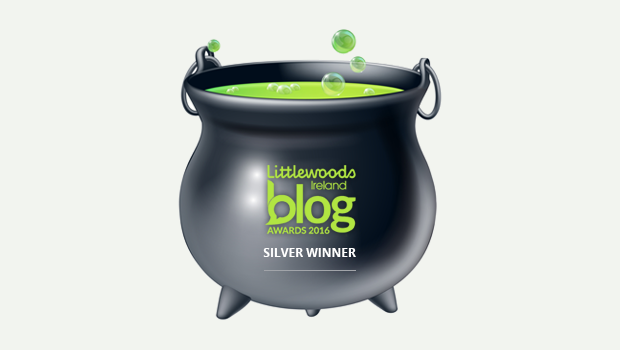 A bright future for the town of Boyle
There was such an air of positivity around King House last Monday at the launch of Boyle 2040 that anyone who had an air of negativity around them stood out. A plan was being launched that would see the biggest ever investment in Boyle – close on €3m in phase one, and that exciting news brought about a real feel good day which has continued into the rest of the week.
While the majority have now come to accept that there will not be a hotel in the former Royal building, what will go there will be a landmark structure for the town. The old restaurant and accommodation blocks will be demolished and the Boyle to Lough Key Greenway will start right on Bridge Street – just where the pedestrian crossing is now located. The plaza area behind the building will be an area for events and performances with hopes to construct a new streetscape from Shop Street onto the plaza. And remember this is only phase one. Phase two is on the drawing board and funding will immintently be sought for additional developments under the plan.
Looking long term, Boyle 2040 would like to see a covered in market in the Shambles skirted by a riverside outdoor trading area, more people living in the town centre and a reduction in commercial vacancy rates. It also has plans for outdoor seating and cafe type area along the river at the rear of Main Street together with making Boyle a 'Smart Town' through the use of technology.
While on the subject of the Shambles area, the CEO Eugene Cummins took the opportunity on Monday, while not directly mentioning it, of addressing the misinformation that is being circulated in some quarters at present that there is a planning problem at that area. This is not the case and publication of information saying there is a problem is misleading and divisive. As Eugene quite rightly said "I will deal with criticism based on fact". "What I will not deal with is negativity based on rumour".
Boyle 2040, unlike any other previous plan for the town, has the full backing of the local authority and central government who have a fund ready and waiting with a budget of a whopping €1bn over the period 2019 to 2027. That's what makes this plan different to any other. Add to this the fact that the projects in phase one are shovel ready and you have all the ingredients for a successful start to the regeneration of Boyle – 'The perfect storm' as it was referred to last Monday.
Getting a taxi rank in Boyle
The main news story this morning here on Boyletoday.com details the efforts being made to have a taxi rank located in our town. No doubt there are some who would not like to see this happen for various reasons but if we are to move forward, it is vitally important that a taxi rank in the centre of the town features in any future plans. Currently it is understood there is only one licensed taxi in Boyle with a larger number of hackneys. The difference between both operations are that taxi's may stand for hire at a taxi rank and ply for hire on the street. Hackneys should be pre-booked on a private hire basis and cannot be hailed down in a public place. During the summer months there is most definitely a need for both taxis and hackneys and the same is true on Friday and Saturday night's. If you believe a taxi rank is needed in Boyle, then make sure to sign the petition in the various establishments. (Details in the news section of this website)
A novel way to deal with the cold
With fuel costs due to rise in the upcoming budget, one establishment not that far from Boyle has come up with a novel way of dealing with the cold winter nights. Patrick Ward in the Fox's Den in Keash will once again hold his 'Turf Swapping Night' tomorrow (Saturday) night at the popular venue. Patrons who bring a bag of turf to the pub will be entitled to a free pint! But there are conditions…The bag must be fertiliser size, a limit of 4 bags per person and a total limit of 150 bags on the night. And to wrap it all up there will be a trad session with Pat and Jimmy!
An example of how Boyle is changing
A example of how Boyle is changing for the better came to the fore this week and showed something that you would not have seen many years previously. Local man Jim McGrath from the newly opened Stairs Gastro Pub was interviewed on radio about the new venture. During the interview Jim spoke of the other great restaurants in Boyle and named Drumanilra, An Craoibhin, Open Table and Clarkes. A few days before that Drumanilra Farm Kitchen published a post on Facebook congratulating The Stairs on their new opening and wishing them luck. It is great to see business in competition publicising each other and giving credit where credit is due.
Has Boyle water been affected?
A recent news story suggests that Irish Water has or is in the process of contacting up to 140,000 of its customers to inform them that their water supply is likely to have excess chemical in it. The report says that the homes and businesses affected are on the Environmental Protection Agency's Remedial Action List, marked as 'at risk' and are located in 16 counties on 55 water supply schemes. Here in Boyle there is speculation that consumers served by the Boyle town water supply could be among those to be contacted following the recent 'chemical taste' in the supply. Boyletoday.com did contact Irish water at the time who said 'Our test results show that the water meets the drinking water regulations and is safe to drink'. But consumers fears were not allayed by the response with those who contacted Boyletoday.com saying they could not shower in the water yet alone drink it. It is understood each home and business will receive a letter and booklet from Irish Water over the coming weeks with information on their specific water supply.
And finally…!
Tommy took a pair of stuffed dogs that he had found one night in a skip outside the pub to the 'Antiques Roadshow' that was being held in his local town.
"Oh my goodness!" declared the normally unimpressed taxidermy expert, "This is very rare; to find on the open market one dog produced by the celebrated taxidermist, Peter Spicer, who operated in the late 19th century is very rare indeed. But to find a matched pair – that is quite unheard of. Spicer was very well known in Victorian times, he even stuffed things for Queen Victoria! Do you have any idea what these dogs would fetch if they were in good condition?"
"Sticks?" our hero asked.