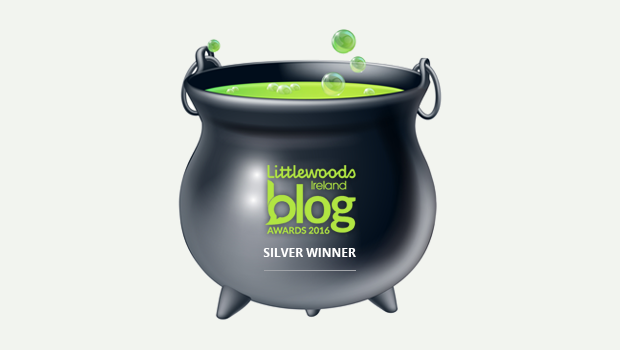 A number of firsts around Boyle over Christmas
It was a different type of Christmas around Boyle. This year there were a number of firsts, including the first time a business premises in the town opened for trading on Christmas Day and the first time a number of licensed premises closed early in the evening for the New Year's Eve celebrations. This early evening closure was not exclusive to Boyle and seems to have occurred in many other towns around the country, catching many revelers unaware. Now we are in January, temporary closures abound with a number of restaurants (not only in Boyle) taking the decision to close for a few weeks holidays and in one instance locally, a months closure 'for essential maintenance'.
Tractor/Truck run was a great success
Hats off to Sean Flanagan and family who were the main organisers behind the highly successful Tractor/Truck Run that visited Boyle on New Year's Day. Organising an event which saw over 100 tractors and trucks travel in convoy from Kingsland to Carrick and onto Boyle is no mean feat, but well known builder Sean and his band of trusted helpers did just that and in the process, raised nearly €10,000 for the Lucy Croghan and Donnacha Horan funds. The event brought many people into Boyle on a day that is otherwise quiet and also gave enjoyment to the numerous drivers and their passengers.
Enforcement needed to deal with town centre dereliction
We previously outlined the concerns held locally that a handful of properties are dragging down the town due to their dilapidated state of repair. Over the Christmas, those home for the holiday remarked how it seems to be a small number of high profile town centre properties in particular that are in such a disgraceful state. Those same visitors also enquired why the local authority are not doing something about this blight on the landscape of Boyle.
It transpires that under the Derelict Sites Act 1990, local authorities indeed are responsible for dealing with derelict sites in their area. They can use certain powers to enforce the clean-up of these sites. Under the Act, local authorities can: Prosecute owners who do not comply with notices served, make compulsory land purchases and/or carry out necessary work themselves and charge the owners for the cost involved. The Derelict Sites Act defines a derelict site as any land that "detracts, or is likely to detract, to a material degree from the amenity, character or appearance of land in the neighbourhood of the land in question because of structures which are in a ruinous, derelict or dangerous condition, or the neglected, unsightly or objectionable condition of the land or of structures on it, or the presence, deposit or collection of litter, rubbish, debris or waste".
Here in Boyle it would seem that there are only two properties on the Derelict Site Register while there are at least five properties and a site right in the town centre that seem to fit the criteria. If the owners are not bothered to do anything with their properties, surely there is an onus on the local authority to use their powers under the Derelict Sites Act 1990 to prosecute the people who own them?
Bus cancellations on New Year's Day
Passengers in Boyle who use the Sligo to Dublin Bus Eireann service were not affected by the no-show of the early morning New Year's Day service as that particular bus does not call into Boyle. Passengers along the route took to social media to express their annoyance at the cancellation of the 6.30am service from Sligo after what management say was 'short notice of a driver illness'. Many passengers reportedly missed flights as a result of the cancellation.
Strangely, this 6.30am service does not stop in Boyle but does stop in Castlebaldwin and Carrick on Shannon. The 17.30 service from Dublin also does not stop in Boyle but seems to service all other minor towns and townlands along the route. Perhaps it has something to do with Boyle not being directly on the N4……..?
Street litter problem has got worse
Earlier this week the local Tidy Towns committee posted a message here on Boyletoday.com seeking volunteers to join a number of sub groups within the organisation. One of those groups was 'litter control and tidiness' and the need for this group to be formed as soon as possible is more obvious now than ever before. Presently, the town is full of litter. A walk through the centre of Boyle and you will see empty cans, plastic bags and bottles, fast food packaging and general litter all over the footpaths and roadway. Perhaps before the new groups are formed, the Tidy Town committee or a group of concerned citizens could organise an urgent community litter pick on say a Saturday or Sunday morning so we can get rid of the current large amount of litter in the town centre.
And finally….!
Spare a thought for poor old Michael O'Leary, Chief Executive of Ryanair.
After arriving in a hotel in Manchester, he went to the bar and asked for a pint of Guinness.
The barman nodded and said, "That will be £1 please, Mr. O'Leary."
Somewhat taken aback, O'Leary replied, "That's very cheap," and handed over his money.
"Well, we do try to stay ahead of the competition", said the barman. "And we are serving free pints every Wednesday from 6 pm until 8 pm. We have the cheapest beer in England".
"That is remarkable value", Michael comments.
"I see you don't seem to have a glass, so you'll probably need one of ours. That will be £3 please."
O'Leary scowled, but paid up.
He took his drink and walked towards a seat. "Ah, you want to sit down?" said the barman. "That'll be an extra £2. You could have pre-booked the seat, and it would have only cost you £1."
"I think you may be too big for the seat sir, can I ask you to sit in this frame please".
Michael attempts to sit down but the frame is too small and when he can't squeeze in, he complains "Nobody would fit in that little frame".
"I'm afraid if you can't fit in the frame you'll have to pay an extra surcharge of £4 for your seat sir".
O'Leary swore to himself, but paid up. "I see that you have brought your laptop with you" added the barman. "And since that wasn't pre-booked either, that will be another £3."
O'Leary was so incensed that he walked back to the bar, slammed his drink on the counter, and yelled, "This is ridiculous, I want to speak to the manager".
"I see you want to use the counter," says the barman, "that will be £2 please."
O'Leary's face was red with rage. "Do you know who I am?"
"Of course I do Mr. O'Leary."
"I've had enough! What sort of a Hotel is this? I come in for a quiet drink and you treat me like this. I insist on speaking to a manager!"
"Here is his e-mail address, or if you wish, you can contact him between 9.00 am and 9.01am every morning, Monday to Tuesday at this free phone number. Calls are free, until they are answered, then there is a talking charge of only £1 per second, or part thereof".
"I will never use this bar again".
"OK sir, but do remember, we are the only hotel in England selling pints for £1."