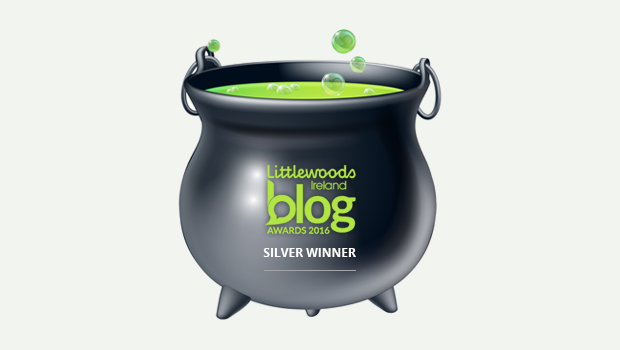 Do we need a taxi service in Boyle?
A number of viewers have contacted the Boyle'd Pot to voice their concern at the shortage of hackneys in Boyle, especially on weekend nights. In particular one viewer remarked that the problem seemed worse on Easter weekend with a two hour wait for a lift home for some. The same viewer reckoned the publicity following the "Operation Surround" MAT checkpoints in Boyle on St. Patrick's night may have led to more drivers leaving their cars behind them in the hope of a getting a lift home, resulting in a greater demand for a hackney. Another viewer was of the impression that the run to Carrick seemed to be so popular that perhaps the local fare was suffering as a result. One wonders is it time in Boyle to get a by law passed for taxi's to operate, even in the summer?. (See weekly poll on Boyletoday.com)
The publicity machine gears up for 2018
It was great to see Boyle getting favourable publicity once more, this time in Go West – the official publication of Ireland West Airport. We are masters here in Boyle at obtaining publicity and every bit of it is well deserved. Last week the progressive Drumanilra Farm Kitchen won a provincial award at the Irish Restaurant Awards and the next day Boyle was the first town in Connacht to host the Triple Crown and 6 Nations Trophies and both were well publicised. When Boyle 2040 launches in the next few weeks that will also attract further national publicity.
Sunday morning parking on Elphin Street
One could have been forgiven for thinking every person in Boyle had a tooth ache last Sunday such was the volume of cars parked on upper Elphin Street. On investigation, it transpired the owners were not in Ice White Dental or Bolands Dental Surgery but were gone on the train to the match in Dublin. With parking charges of €4.50per day, it would seem many avoided the train station car park and left their vehicles on Elphin Street and indeed in Supervalu car park despite the one hour rule applying there also. The same occurs on weekdays on upper Elphin Street which is most annoying for residents and business owners in that area.
A great night of entertainment lies ahead
This Saturday night will see over 40 musicians take to the stage in St. Joseph's Hall for a night of music, song and entertainment in memory of the late Frank (Monty) Montgomery and his daughter Michell. Monty and Michell both passed away this time last year and were buried on the same day nearly one year ago on April 8th. Monty was a well known musician in Boyle having played with various local bands over the years including the Jivenaires, Spalpin and Who Say's What. He was also well known on the national circuit. Both Monty and Michell are rememberd fondly by their many friends in the town and further afield. What better way to honour their memory than attending Saturday night's gig. All proceeds raised go to the Mayo/ Roscommon and North West Hospices.
Clean up after you dog or risk a €3000 fine
New signs erected by Roscommon Co Co around town in relation to dog fouling and in particular on the Abbeytown, Maple Drive and Carrick Road circuit will be welcomed by the many people who use the route for their daily exercise. The signs advise dog owners that they could be liable for a fine of €3000 under the Litter Pollution Act 1997 if their dog fouls in a public place and it is not cleaned up. The sign further requests the public to report littering to 1850 54 88 37.
And finally…..!
A woman gets cheated by her husband. Devastated, she doesn't know how to continue to live her life. She hears that there's a very wise monk who lives up in a mountain, and decides to go there to consult him.
After few days of travelling, walking, climbing, and wading streams she reaches the top and meets the wise monk.
"I have spent my whole life with him, my youth was dedicated to support him, take care of him. And now he's left me for a younger woman. My life is stolen, and I'm left with nothing. I don't know what to do".
The monk gives her a biscuit and asks her to eat it. After she finishes eating, he asks: "Is the cookie delicious?"
"Yes, it is" she answers.
"Do you want another one?"
"Yes, please".
The monk looks her in the eyes and said "Do you see the problem now?"
The woman thinks for a while, and then slowly speaks, "I guess human nature is greedy. You got one, then you want more, maybe a new one, bigger one. It's never enough. And nothing lasts forever, anything is impermanence. We should be aware and not disappointed for that".
The monk shakes his head "No, I mean you are too fat, you should eat less."