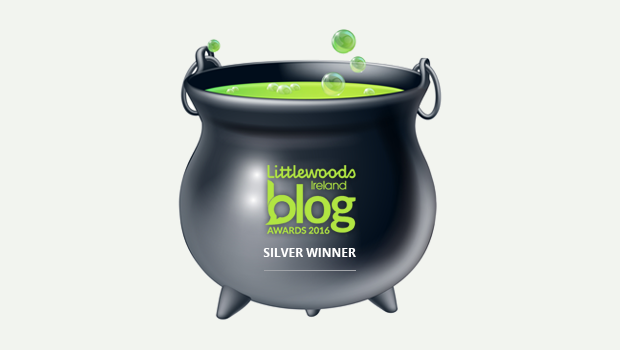 Commuter train to Sligo moves a step closer
Regular viewers of this blog will know that we are fully behind any effort to get a commuter train to operate from Boyle to Sligo. Therefore, we were delighted to hear recently that Sligo County Council members have made a submission to the All Ireland Strategic Rail Review for an early morning train service from Longford to Sligo, serving all stations in between, including Boyle. It also transpires that the Sligo County Development Plan includes an objective that there should be a commuter rail service linking Sligo with other rail stations on the Dublin Sligo line, which may give added strength to the submission and get the service to become a reality.
Traffic lights bringing out the worst in motorists
Is it that some people are not used to traffic lights in Boyle or are people becoming a lot more impatient? Since the start of the week, temporary traffic lights have been in place on the Carrick Road and the abuse of the system and the actions of some motorists is unbelievable. Even though the lights have a 120 second timing indicator, many motorists speed up as the lights are about to turn red and try to get past the roadworks and negotiate the bollards as if they were on the Grand Prix circuit in Silverstone. And then you have the impatient motorists – mostly second in the queue, who are jumping to get going and get around the first car as the timing indicator says there are only 10 second left to go green. If you are that impatient, maybe you should have left for your journey a few minutes earlier.
A busy summer of events in Boyle
An exciting mix of events are planned for 'live@boyleculturalquarter' this summer. We recently carried details of this novel idea on our homepage, which will see six events take place in the general King House area are over the summer months (see more here), and it met with a great reaction. All of these live events are in addition to the Boyle Arts Festival which takes place later in July with a number of additional concerts, performances and shows for your enjoyment. All these events, along with the exhibitions in King House and Boyle Abbey should give plenty of reason for the day tripper and overnighter in Lough Key Forest Park to visit Boyle. All we need now is shops to open Sunday, a wider choice of restaurants and cafes for evening meals and more accommodation and we would getting to where we should be from a tourism perspective
Our policy on death notice publication
Some viewers have asked us what is the policy on publishing death notices on local websites and on social media. We can only speak for Boyletoday.com, where the compassion of those who are bereaved is foremost in our thoughts. As a result, Boyletoday.com will never speculate on a death that results in people guessing who has died, nor will we ever publish details of a death based on rumour.  Death notices are only published on Boyletoday.com and our social media channels AFTER they appear on RIP.ie or when they are emailed to us by an undertaker.
'Darkness into Light' takes place Saturday morning
The Darkness into Light walk in Boyle takes place early tomorrow morning. Always an emotional yet enjoyable event, the walk, as the sun rises and the day opens up, brings awareness to mental health issues and the fight against suicide and also remembers loved ones lost to suicide. The Boyle walk will leave the Crescent at 4.15am and this year, participants are being advised to proceed with caution on the Carrick Road route due to roadworks near Forest Park Manor.
Well done to the hard working voluntary committee on all the effort they have made this past few months in preparation for the walk, and well done also to the many Boyle businesses who have decorated their shop windows for Saturday morning. And a final well done – in advance, to all the participants who are making the effort to leave their warm beds and take part in this event.
In previous years, some participants headed out after the walk to Lough Key Forest Park to hear the Dawn Chorus, while others waited until they completed parkrun before heading back to the scratcher!
Great Lighthouses TV programme's Boyle link
Don't forget to tune into RTE1 TV on Sunday evening to see the first of four episodes of the 'Great Lighthouses of Ireland' which was edited by local man Pete Higgins. (See story on homepage of Boyletody.com). A true native of Boyle (Pete's Mum is the former Eileen Daly and his dad is Noel Higgins), the film editor never forgot where he came from and has 'sneaked' in a picture of Lough Key into episode 1! Pete is also proud of the fact that he edited all of the series from his home in Boyle which just goes to show how remote working is the way forward and you do not have to be in Dublin or any major population center anymore to be at the top of your game.
And finally…..!
A wine merchant's regular taster died, so the director started looking for a new one to hire. A drunkard with a ragged, dirty look came in to apply for the position.
The director of the winery wondered how to send him away.
He gave him a glass to drink. The drunk tried it and said:
"It's a Muscat , three years old, grown on a north slope, matured in steel containers. Low grade, but acceptable."
"That's correct", said the boss. Another glass….
"It's a cabernet, eight years old, a south-western slope, oak barrels, matured at 8 degrees. Requires three more years for finest results."
"Correct." A third glass was presented.
"It's a pinot blanc champagne, high grade and exclusive", calmly said the drunk.
The director was astonished. He winked at his secretary, secretly suggesting something.
She left the room, and came back in with a glass of urine.
The alcoholic tried it.
"It's a blonde, 26 years old, three months pregnant – and if I don't get the job, I'll name the father."