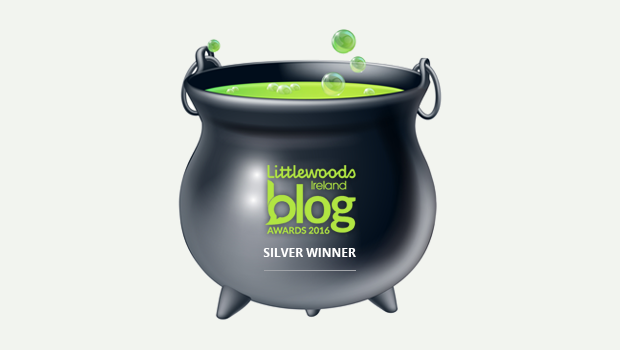 Memories of Tumbleweed in the Royal
The photograph on our social media channels during the week of the exposed interior walls of the former Royal Hotel brought back memories to many. One post – from Boyle native and now Galway resident Michael (George) Mullaney – recalls the times 'Tumbleweed' played to a full house in the Royal function room.
George's comment brings back memories to the eighties, when the Royal was rocking, especially on a Sunday night, and Tumbleweed members Brendan O'Dowd, Michael (George) Mullaney, Frank (Wally) Wallpole and J. O Connor blasted out the tunes to a packed audience, on a dance floor that seemed to defy the laws of gravity and unbelievably, remained intact until the famous venue closed it's doors a number of years ago.
The Royal is no longer rocking but it will come back to life once again next year, when refurbishment work on the building is completed.
The whispering 'stigma' of contracting Covid 
Like everywhere else in Ireland, Boyle is feeling the effects of Covid-19, and in particular, this highly transmissible strain of the Delta variant. There are reports around Boyle of individuals associated with football teams, family members, close friends and work colleagues all having to isolate due to contracting Covid or being a close contact of someone who has Covid. But still the subject is spoken about in whispers – as if there is some sort of stigma about getting the infectious disease, – while at the same time, those who are most vocal seem to be the anti vacc and anti mask brigade – of which there are many here in Boyle.
If we are to return to any form of normality, a Covid vaccination is the only road we can travel, and with the rate of infection increasing, (see below*) those who are already vaccinated need to exercise caution as you can still get the disease and pass it on, as many have found out. And as for the anti vacc and anti mask brigade – maybe they are the people who should think about isolating in their homes during the pandemic and not the people who are doing everything right.
* The latest Covid figures released last night show that the Boyle Local Electoral Area has had the highest number of Covid cases (99) in the 14 day period to August 2nd. That compares to Roscommon LEA  (70), Athlone LEA (83) and Carrick LEA (60). The key 14 day incidence rate in the Boyle LEA now stands at 453.5, well ahead of the national rate of 372.6.
Death of a well known Roscommon man in Dublin
The death occurred recently in Dublin of Michael Fitzmaurice or 'Mr Roscommon' as he was affectionately know through his involvement with the Dublin Roscommon Association and his life long interest in all things relating to his home county. A native of Ballinlough, 95 year old Michael was a wealth of knowledge on matters relating to County Roscommon and acted as editor of the Roscommon Association Yearbook for a long period of time. Michael was a regular visitor to Boyle over the years, being married to the former Attracta Drury, whose father was the postmaster here in the town. Attracta and Michael lived in Dublin since 1948 and were 58 years married recently. Sympathy is extended to Attracta and her children Ronan, Declan, Deirdre and Aidan on the loss of a true Roscommon man.
Rip off Ireland is well and truly alive
The weather of the last week or so does not lend itself to people staycating around Ireland, with torrential downpours most days and temperatures below normal for this time of year. But it is not only the weather that seems to be putting people off holidaying at home – that's if recent reports of high prices are anything to go by. Some examples that this blog has been made aware of recently include: €1100 for two nights B&B for 3 people in a hotel in Salthill in Galway, €5.80 for a bottle of Heineken zero in County Sligo and if you thought an increase from €15 to €20 was bad enough for a haircut in Dublin, it jumps to €25 if a scissors has to be used!!
After months of lockdown and restrictions and not spending that much cash, the majority of the Irish public are a lot more cost conscious on what and where they spend their money, and if the high prices above are reflective of what is happening in this country – then the patriotic duty of holidaying at home will go out the window fairly quickly.
Boyle native's plans for new Galway Film Studio
Main Street, Boyle native John Brady and his An Spideal based film and TV production company Danu Media, are making the news this week with their plans to transform the former Galway Airport into a TV and Film Studio. John is son of the late Pat and Doireann Brady and brother of Marie, who owned and operated Lynch's Hotel beside the Bank of Ireland on Main Street in Boyle, many years ago. You can read more about Danu Media here and their exciting plans here
Big Boyle connections to weekend football games
With a big Boyle involvement in the County Minor GAA set up this season, many from the town who were lucky enough to secure tickets, will be shouting on the team in Hyde Park this evening (Friday) as they take on Sligo in the Connacht Final at 7pm. Best wishes to Daniel Casey, Joseph Coyle, David Flanagan, Eden Kerins, Luke McGrath, Gavin O'Connor and Niall O'Donnell. The game can also be viewed on TG4 Sport You Tube channel here.
Then on Saturday, attention turns to Breffini Park when Roscommon U-20's take on Down in the All Ireland U20 semi final at 7pm. Good luck to Boyle men Daire Cregg and Cathal Feely along with Ballinameen's Ronan Garvin in this game. This game will also be broadcast live on TG4 You Tube channel.
Make sure to visit Boyle during the Arts Festival
The weather did not play it's part for the opening day of Boyle Arts Festival yesterday, but hopefully conditions will improve and there will be some sunny spells for the rest of the weekend's events. Thankfully, most of what is planned is indoors at the Marquee, so attendees will be sheltered from any inclement weather. The organising committee have put in an unbelievable amount of work to ensure the festival is taking place this year and they have managed to strike a happy medium between indoor events and online events, bearing in mind the restrictions that are currently in place. Many of the weekend events are already sold out, but there are still a limited number of tickets available for a few others. If you are free this weekend, what better way to show your support for all the work the committee have undertaken, than visiting Boyle and attending some of the events and also viewing the fabulous art on display in King House and in various widows around the town, while remembering to wear your mask and socially distance.
And finally…..!
Two friends are out walking in a forest.
At some point they notice that a big black bear is following them at a distance.
They walk faster, but the bear keeps getting closer.
A little further on, one of the two friends stops, removes the heavy boots that he is wearing and replaces them with a top of the range pair of running shoes.
The other friend comments jokingly:
"Even with those running shoes there's not a chance you will not be able to outrun that bear"
His friend responds: "Yes, that may be true, but I will be able to outrun you!"