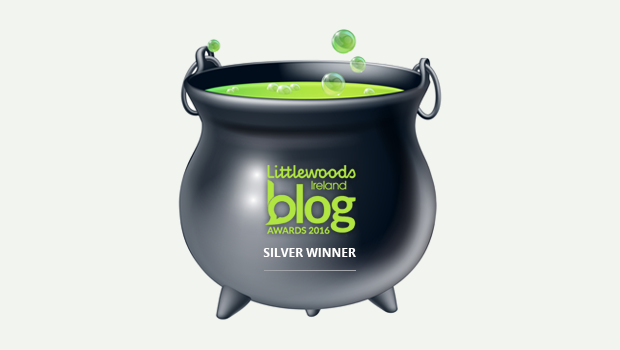 Minister Humphreys familiarization visit
While the day started off wet and miserable, it was in no way reflective of the atmosphere in Boyle on Wednesday morning last as Minister Heather Humphreys visited the town to see first hand where the money her department has given to Boyle is being spent. Minister Humphreys is new to the department of Rural Affairs so a familiarization trip was necessary. The trip also allowed the Minister to meet Council officials and local people who are working hard for the regeneration of the town. Now she will be able to put a 'face to the name' for a number of other local funding applications that are currently lodged, and others that will soon be lodged, for adjudication with her department. The one sentence that kept arising during the Ministers visit was 'joined up thinking' and she referred on many occasions to those present on how Boyle was a leading example of 'joined up thinking', which is encouraging. All in all it was a very positive and worthwhile visit that will hopefully reap rewards for the town in the not too distant future
Unfortunately, there was another side to the Ministers visit that may not have been obvious to all. The negative comments in circulation (and allowed) on certain local social media accounts (not Boyletoday) in advance of the Ministerial visit was described by a number of those who were aware of them as "unbelievable". One particular comment of 'eggs anyone?', jokingly or otherwise, led to Gardai having to be present throughout the visit. (We all remember, with embarrassment, an 'egging' incident in this town many years ago during a Ministerial visit.)
The continual barrage of negative comment by a handful of people on all the efforts of so many to develop Boyle and make it a better place in which we can all live, and the facilitation of these comments by one particular source, is gone out of control and is doing this town untold damage. For anyone who is not familiar with the bitterness and begrudgery behind the online negativity, it is giving a wrong impression and that in itself, is doing our town of Boyle more damage than good.
Boyle Fire Service is one of the fastest in the county
Amid all the controversy in Castlerea concerning the closure of the town's fire station, a recent report into the response times of local fire brigades show that the Boyle Fire Service has one of the fastest response times in the county. On average Boyle Fire Services arrived on average at 94% of incidents within 20 minutes over a two year period. The national standard suggests that 75% of incidents should be reached in under 20 minutes. The report also shows the area covered by Boyle serves a population of 6,238 and 216 sq km and the service attended 119 call outs between 2017 and 2019 with the largest amount (48) in 2017.
What really became of the 'Scattered Hotel' idea
Some people have wondered what ever became of the Scattered Hotel idea for Boyle. This idea was first mooted many years ago through Boyle Town Team. Funding was sought for a feasibility study, which took place in 2017, with various groups and individuals consulted on the prospect of having accommodation throughout the town centre with a central booking unit. The study was finalised in 2018 and unfortunately it found that the concept as proposed would not work in Boyle for a number of reasons. Thankfully the feasibility study identified this at an early stage and not when the project was operational. The study was then handed over on request to a number of local people who, with the support of the Town Team, looked at moving the project forward albeit in a different way. That is where the project currently stands.
Local link to interesting new business start up
An interesting article on last Thursday's irishtimes.com detailed a new business start up that recycles cigarette butts into plastic pellets that can be used to make products such as sunglasses. FiltraCycle was co founded by Liam Lysagh along with former school mates Marc Bollee and Harry Jankola. Harry is son of Nicola Wynne from the Carrick Road in Boyle and grandson of Marie and the late Harry Wynne and nephew of well known Boyle Solicitors Jonathon and Paul. According to the article: "The founders started testing their self-developed recycling technology in the back garden of their flat towards the end of last year before graduating to "proper" equipment and successfully converting 5,000 butts into usable plastic. Since then they have built a small production facility in Dublin and official testing is due to begin in September with a batch of 800,000 butts. The pellets produced will be sold by the tonne to the manufacturing industry". You can read more here
Well known visitors to Boyle
The 'staycation' holiday has led to some well known people visiting Boyle in recent weeks. Two that come to mind are celebrity chef Kevin Dundon and RTE weather presenter Nuala Carey. Kevin Dundon posted a Facebook video clip from his boat on Lough Key a few weeks ago to his 127,000 followers. Kevin and his family were 'staycating' on the Shannon and stopped off in Boyle's Lough Key Forest Park for a night. In recent days Nuala Carey was in Boyle and paid a visit to King House. While not in the 'staycation' category, but famous none the less, and a regular visitor to Boyle is former President Mary McAleese who has a house near Cootehall, while actor Brendan Glesson is also a familiar face around town.
And finally…..!
Mickie is on 'Who Wants to be a Millionaire' and he is doing very well.
He is at the final question for a million pounds with Chris Tarrant.
He has only one life line left….phone a friend.
The question comes: "Which bird does not make a nest?,:
A) a Sparrow, B) a Swallow, C) a Blackbird or D) a Cuckoo
Mickie has no idea so he calls his friend John.
John answers 'I know that one – it's a cuckoo -100%.'
Mickie wins the million pounds and is very happy man.
Afterward Mickie rings John and asks him 'You seemed very confident with that answer – how were you so sure"?
John replies: "Mickie, Are you thick, sure everyone knows a cuckoo lives in a clock…'