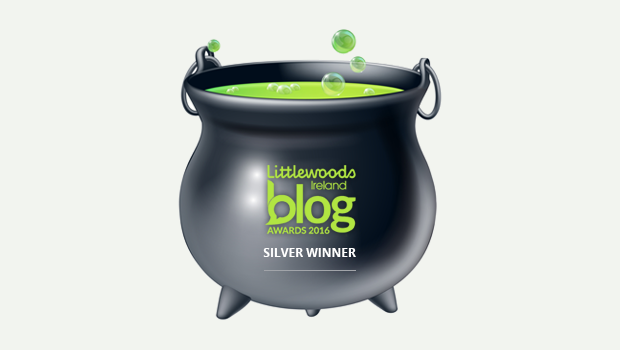 Anti Social behaviour on the rail line
News during the week that anti social behaviour on Irish Rail trains has risen 43% will come as no shock to regular rail users. Those who travel regularly on the Dublin – Sligo line, which services Boyle, will be familiar with drunken and loud behaviour on certain trains. When you pay an exorbitant price to get to Dublin by rail the least you expect is to travel in safety, free from the intimidation of thugs and louts, but that is not always the case. At a minimum, Irish Rail need to provide security guards on their trains. Questions have also been raised concerning the transportation of illegal substances by passengers on the Dublin Sligo line and one can assume many other lines in the network. A random visit from the drugs dog would be a start towards the elimination of this type of activity.
Marketing our historical assets
Many joined the various hikes last night to Carrowkeel in the Bricklieve mountains just outside Castlebaldwin to witness the summer solstice. Carrowkeel is one of the areas many hidden gems and an historical site, 15 minutes from Boyle, that could be a real crowd puller if marketed to a wider audience. The passage tombs are as old as the Pyramids and as significant as Newgrange which attracts 150,000 visitors annually. Carrowkeel should be included in a historical tour of the area, based from Boyle and taking in Moytura, Rathcroghan and the Drumanone Portal Tomb which are all situated a short distance from the town.
Celebrating Bonfire Night
Tomorrow night is Bonfire night which will no doubt be celebrated around Boyle as has been the case for many years. Bonfire night is a tradition that is carried on from the pagan midsummer festival. In the past –  people would say prayers around the fire, asking for God's blessing upon their crops. They would also take ashes from the fire, and spread them over their land as a blessing for protection for their crops. It was also common to have music, singing, dancing around the bonfire. As might be expected, there was plenty of eating and drinking.  In some areas of Connacht  a special dish called "Goody" was made. This was white 'shop-bread' which had been soaked in hot milk and flavored with sugar and spices. It was usually made in a large pot that was either placed on the bonfire or heated on a smaller fire close by. Revelers brought their own spoons and bowls if they wanted to share in the "Goody." Some people would bring home an ember from the communal fire and place it on the family hearth. Some families also kept ashes from the fire for luck, others because they believed the ashes would ensure a peaceful death to old people who were ailing. In later years around Boyle the Bonfire tradition has been kept alive in certain areas of the town and privately in back gardens of houses.
Good luck to Roisin
Best wishes to Boyle girl Roisin Wynne who is a member of the Roscommon ladies team who take on Sligo this Sunday in the TG4 Connacht Intermediate Championship. Roisin is no stranger to football as her dad Gary was a captain of Roscommon U21 team that were beaten by Donegal in the 1982 All Ireland final and he also played in All Ireland semi finals in the early nineties. Roisin's mum Anne is also well known in sporting circles, especially athletics. The Connacht Final throws in at 2pm in McHale Park in Castlebar.
Unsightly barriers on Main Street
Barriers around a property on Main Strret has resulted in a section of the footpath been closed off now for a number of weeks. While the barriers have been erected for pedestrian (and vehicular) safety, they are unsightly and need to be removed as soon as remedial works on the building are completed which will hopefully be sooner rather than later.
Heatwave on the way for Boyle
It would seem we are in for a heatwave next week according to current predictions. Temperatures of 28 degrees celsius are being mentioned by Met Eireann for this part of the country. The usually reliable AccuWeather website predicts highs of 24 degrees and sun until this day week Friday 29th in Boyle while YrWeather website has us hitting 27 d on Friday next!
And finally….!
A man met a beautiful blonde lady and decided he wanted to marry her right away.
She said, 'But we don't know anything about each other.'
He said, 'That's all right, we'll learn about each other as we go along.'
So she consented, they were married, and off they went on a honeymoon at a very nice resort.
One morning they were lying by the pool, when he got up off of his towel, climbed up to the 10 metre board and did a two and a half tuck, followed by three rotations in the pike position, at which point he straightened out and cut the water like a knife.
After a few more demonstrations, he came back and lay down on the towel.
She said, 'That was incredible!'
He said, 'I used to be an Olympic diving champion. You see, I told you we'd learn more about each other as we went along.'
So she got up, jumped in the pool and started doing lengths.
After seventy-five lengths she climbed out of the pool, lay down on her towel and was hardly out of breath.
He said, 'That was incredible! Were you an Olympic endurance swimmer?'
'No,' she said, 'I was a prostitute in Liverpool but I worked both sides of the Mersey.