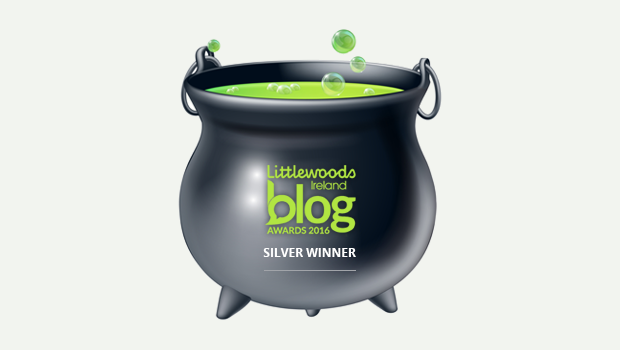 We can not allow any closure to take place
Once again another vital service in Boyle may face closure. Just four weeks to the day from the visit by Minister for Health Simon Harris to the Plunkett Home in Boyle comes news that the Day Care Centre in the grounds of the home along with the Renbrack hostel in Deerpark may be set to close. To add insult to injury, Minister Harris must surely have been well aware of the impending news when he mingled with staff and guests at the turning of the sod for the primary care centre and spoke of the great facility the Plunkett Home was. It is not clear at this stage if job losses will occur or if staff will be redeployed but what happens to the service users if closures take place? Their future is critical. They have received the best of treatment in Boyle and that is where they should remain. We have stood by in this town and lost the ESB shop, Green Isle, our hotels, two banks and quietly accepted the downgrading of our Garda Station. Any closure of our mental health services is one step too far and should not be tolerated. It is now up to the people of Boyle, their civic leaders and elected politicians to stand up and fight this announcement and not allow another vital service to close in our town.
Great welcome for new Green Dog Walkers
The Green Dog Walkers initiative which was launched recently by Roscommon County Council in Lough Key Forest Park (see news section Tuesday) has received a positive response. The idea of the initiative is to make dog owners understand that it is socially unacceptable not to clean up after your dog fouls in public. Here in Boyle the popular walk way around Abbeytown, Maple Drive, Carrick Road along with the walkway from the Marina is litter with dog excrement from uncivil owners who seem to think it is acceptable to let their dog do it's business in the open and wait for someone else to clean up after them. Hopefully following the new initiative, dog owners will start to become responsible for the mess their canine friends leave behind. Following on from the Green Dog Walkers launch, it would be great to see some form of action been taken with unscrupulous dog owners who continually walk their animals in the Park and at the Marina unleashed. This website is aware of numerous individuals who will not go to these two locations for their early morning walk such is their fear of large dogs running uncontrolled and not roaming freely.
A Boyle Food Trail weekend?
Last year Boyle Town Team undertook initial research on the establishment of an annual Food Festival for the town of Boyle. With plans still in hand, enlightenment can be gained and a blueprint established from a similar event that took place in nearby Sligo this week. The Sligo Food Trail brought a number of food writers and bloggers on a trip to the city and county to show them the culinary delights that are available from the restaurants and food producers in the area. The guests were brought by train to Sligo which gave the organisers a three hour window to introduced some of the food that awaited them on arrival. Once in Sligo, the guests were brought on a day long tour of restaurants, food producers and local sights and were accommodated in Sligo, Strandhill and Riverstown. Let's think about how we could have a similar event in Boyle. We have a number of "sit down" restaurants, cafes, deli's, the Courtyard Market and the restaurant in Lough Key Forest Park. We can also lay claim to The Mooring's and Kilronan Castle as being close to Boyle. Food producers are a plenty in the town and environs. So with pre planning and cooperation, there is no reason why we could not have a food experience weekend in our town, sampling all that is available in and around Boyle and showcasing the produce to the invited guests and local alike.
We know all about Task Forces in Boyle
Wednesday's news that 170 jobs are to go at the Cameron gas and engineering plant in Longford is a devastating blow to the town, county and area in general. No doubt there will now be task forces established, Minister Mitchell O'Connor will visit Longford and promise the sun, moon and stars and initial efforts will be made to seek a replacement industry but in effect, the chances are nothing will happen. The same situation unfolded here in Boyle when the Green Isle factory closed.  We had the task force and the promises but we are still waiting. It would seem that Enterprise Ireland and the IDA are not really interested in the provinces or rural towns like Boyle. Perhaps Longford may have a better chance than Boyle but it would seem that state organisations like EI and IDA are only interested in bringing FDI to the the main centres of population and the closer to the capital the easier it is for them to sell a location to a potential employer. This is not good enough. A root and branch rethink is needed on how state bodies promote rural towns and counties and perhaps then, the Boyles and Longfords of this world may get their low rent vacant premises filled.
A new low when it comes to robbing
Along with stealing from a Church, one of the lowest crimes that a person can commit is the theft from cars while people attend Mass or are at a funeral. Such a crime is reported to have taken place this week while mourners attended a funeral just outside Boyle. Cars were allegedly broken into and items stolen outside a graveyard as friends and family said their last goodbye to a loved one. The situation now in rural Ireland necessitates neighbours remaining in houses of the deceased person during a funeral or when weddings take place to avoid break ins. Robbing from cars while at the funeral is a new low and one that is very annoying.
And finally…!
Two Irish lads had spent the night away with their girl friends. One felt guilty and decided he should stop at the church and confess. He went into the confession booth and told the Father, "Father, I have sinned. I have committed fornication with a lady. Please forgive me." The Father said, "Tell me who the lady was." The lad said he couldn't do that and the Father said he couldn't grant him forgiveness unless he did. "Was it Mollie O'Grady ?" asked the Father." "No." "Was it Rosie Kelly?" "No." "Was it that red-headed wench Tessie O'Malley?" "No." "Well then," said the Father, "You'll not be forgiven." When the lad met his friend outside the friend asked, "So, did you find forgiveness." "No," said the other, "but I picked up three good prospects!