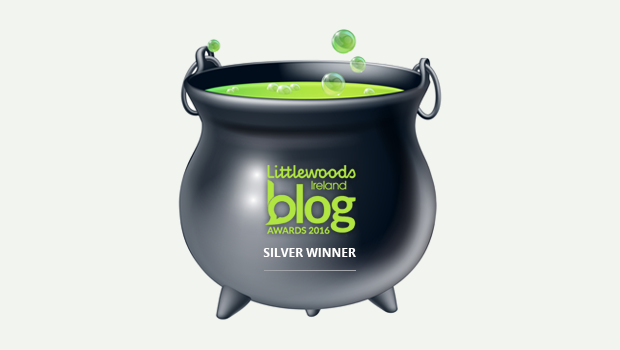 Cycle Way incidents raised by viewers
As expected, our story last week on the use of the soon to be opened cycle way (which it is understood is it's official term) by walkers and cyclists drew a large response. A number of viewers contacted us to say the name of the structure should be sufficient enough for many to understand what it is to be used for – "It is a cycleway and not a walkway" as some viewers put it. No doubt there are many who walk on the cycle way that would disagree, but before it is officially opened, clarity will need to be obtained on the shared use of the infrastructure by both walkers and cyclists alike.
But two incidents raised by viewers need to be brought to the attention of the public. On person told of a near accident as they cycled the route recently. They noticed another cyclists ahead of them on the right hand side and a dog on the left in the shrubs. What the viewer did not see was an extendable lead on the dog stretching from the cyclist on the right to the dog on the left. This nearly resulted in an accident and the viewer suggested dogs should not be exercised on extendable leads on the cycle way and indeed went as far as saying dogs should be banned on the route altogether as they are a danger to cyclists. Another viewer replied to last week's suggestion that cyclists should have bells on their bike saying "I have a bell on my bike but what use is it when you have walkers wearing headphones who are oblivious to all that is happening around them. You come up behind them and they get startled and jump into your path".
To conclude this matter, cyclists and walkers should take note of the above incidents and show mutual respect for each other until rules for the use cycle way are made public.
Looking outside the box to reopen Boyle
Last Friday we got an indication of the road map for the phased reopening of the country post lockdown and it now looks like many businesses in Boyle will not reopen until mid or late summer – if at all. As this blog said previously, the businesses that are reopening now need to plan accordingly so they are ready for the day they can open their doors to the public once again. Now that everything is quiet from a commercially point of view, it may be an appropriate time to see if amendments can be made to the layout of the town to assist reopening. Have a look at what may happen in Westport (here) where there are measures being suggested that would facilitate the use of outside space for restaurants, cafes, pubs and all retail stores where queues might be required. Or on a larger scale look what is planned for Vilnius in Lithuania (here).
While we are a much smaller town to Vinius and indeed Westport, perhaps we now should be thinking outside the box to see how we can be ahead of other towns while assisting our businesses to reopen as the roadmap progresses.
Due recognition for Lough Key parkrun
It was great to see Boyle's Lough Key parkrun feature in the '10 most popular and best parkruns in Ireland' on popular website 'Irelandbeforeyoudie.com'. In recognising the event, the website said: "This run takes place in a magical forest park in County Roscommon. Run or walk the five kilometres of the mostly flat course on a mixture of trail paths and footpaths while oak, beech and red cedar trees tower above. Along the way, you'll get to run across the Fairy Bridge before becoming captivated by the stunning views of the McDermott Castle which is situated on an island in the middle of Lough Key.The event starts at 9.30am every Saturday at Lough Key Forest Park, Boyle, Co. Roscommon".
(Obviously there is no parkrun at present)
This weekend would have been a busy one in Boyle
This weekend would have been a busy one had this damn Covid-19 had not got in the way. If everything was normal, we would be heading to bed early tonight to rise at 4.30am for the annual Darkness into Light walk. Unfortunately this weekend's walk has been cancelled but in its place the Darkness into Light Sunrise appeal will take place. (See story on homepage of Boyletoday.com) Hopefully the people of Boyle will once again show their support for Pieta House by supporting this worthy cause and in addition, once you are up early you will also be able to hear the Dawn Chorus!
On Sunday attention would have then turned to the annual Lough Key Classic Cycle Sportive which normally attracted over 180 cyclists to the town. Like most other events, this also has had to be postponed with a new date announced of Sunday September 27th for this popular sportive.
There are more than two certainties in life
They say there are two things in life we can be certain of – paying taxes and death. But here on Boyletoday.com there are two others that are certain and they are the responses you get when you publish a photograph of Rockingham House – "They should never have demolished the house and built that Moylurg Tower" and the age old one – "Boyle needs a hotel". While both are stating the obvious, they can sometimes be a bit predictive and annoying when you hear them so often. The fact is Rockingham House is no longer there and it will not be coming back. What we do have though is a tower that is representative of another era but one for which it is understood there are plans to utilise and camouflage better. On the 'Hotel for Boyle' front, we also don't have one of theses and any behind the scenes discussions that were taking place on making this a reality are probably now on hold and with the economic future looking bleak our chances of getting that hotel for Boyle look fairly dim at present.
And Finally….!
Here is some 'lockdown lingo' to get you in the groove with new terminology:
Coronacoaster
The ups and downs of your mood during the pandemic. You're loving lockdown one minute but suddenly weepy with anxiety the next. It truly is "an emotional coronacoaster".
Coronials
As opposed to millennials, this refers to the future generation of babies conceived or born during coronavirus quarantine. They might also become known as "Generation C" or, more spookily, "Children of the Quarn".
Furlough Merlot
Wine consumed in an attempt to relieve the frustration of not working. Also known as "bored-eaux" or "cabernet tedium".
Getting on your Wicks
Vexing noise levels from neighbours doing their daily workout with Joe Wicks, the Body Coach. Star jumps and burpees sound like a stampeding herd of buffalo.
The elephant in the Zoom
The glaring issue during a videoconferencing call that nobody feels able to mention. E.g. one participant has dramatically put on weight, suddenly sprouted terrible facial hair or has a worryingly messy house visible in the background.
Doughverkill
One's social media feed being dominated by smug photos of home-made sourdough or banana bread. If making sourdough is so great, how come you'd never done it before March?
Covidiot
One who ignores public health advice or behaves with reckless disregard for the safety of others can be said to display "covidiocy" or be "covidiotic". Also called a "lockclown" or even a "Wuhan-ker".
Space invader
Someone who routinely comes closer to you than the recommended two metres and who you'd like to zap like in an arcade game.
Goutbreak
The sudden fear that you've consumed so much wine, cheese, home-made cake and Easter chocolate in lockdown that your ankles are swelling up like a medieval king's.
Caught between a shop and a hoard place
The dilemma of needing to purchase basics but not wanting to be accused of stockpiling. I'm not stockpiling, I usually buy this many tins of beans.
Zumping
The recent phenomenon of ending a romantic relationship via video call. Depending on the platform used for the break-up, it can also be known as "FaceTumped" or "Housepumped".
Antisocial distancing
Using health precautions as an excuse for snubbing neighbours and generally ignoring people you find irritating.
Coughin' dodger
Someone so alarmed by an innocuous splutter or throat-clear that they back away in terror.
Tandemic
A sun-kissed glow acquired from sitting in one's garden.
Mask-ara
Extra make-up applied to "make one's eyes pop" before venturing out in public wearing a face mask.
Doom 'n' Zoom
The feeling spread by the most miserable or pessimistic participant in a videoconference, aka the "Zoommonger" or "lockdowner".
Co-runner virus
An infection potentially spread by selfish fitness fanatics taking up an entire path by jogging two abreast.
Covid-10
The 10lbs in weight that we're all gaining from comfort-eating and comfort-drinking. Also known as "fattening the curve".