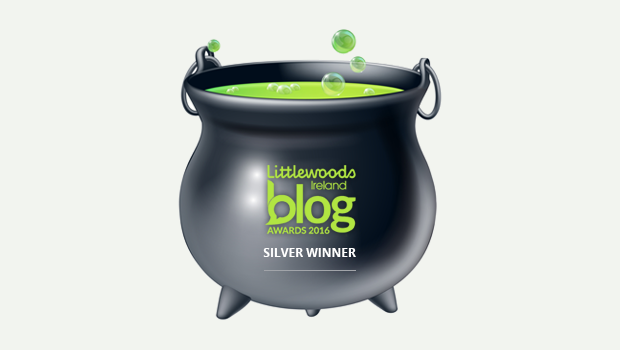 Travel writer in Lough Key Forest Park
Travel writer Pol O Conghaile visited Boyle's Lough Key Forest Park last weekend. The well known journalist tweeted about his "Brilliant day out at Lough Key Forest and Activity Park, Co. Roscommon". "From Zipit to servants' tunnels and tree canopy walk. Love how this place still feels so fresh. Every county should have one!" Paul is travel editor for INM's Independent.ie and Weekend Magazine so hopefully the Park will get another piece of favorable publicity in the next few weeks.
Restaurant's opening hours in Boyle
This blog received the following email yesterday from a concerned accomodation provider in Boyle: My business was full all week thankfully, but unfortunately my guests had nowhere to eat Monday, Tuesday, Wednesday in Boyle. It's the same every week.  Some went to Carrick, very unimpressed with Boyle. One American couple last night had a pizza and said this morning it's a very poor showing of the town, not being able to eat dinner. They were just too tired to drive back to Carrick. Last night a local person had to take two guests he'd booked in here, to Carrick. Really dreadful, actually embarrassing. This is an ongoing issue and this morning's guest said he came across lots of people last night also trying to find food. 
Time to piggy back on Sligo jobs announcement
The news that Sligo is to get close on 400 new jobs has to be of benefit to the Boyle area. At present there are many from the town who work in various manufacturing facilities, the hospital and other businesses in Sligo and live in Boyle. With recruitment at Abtran and E3 Retail  currently underway and many posts due to be filled by the year end, we could have more people living here but working in Sligo. With the job news comes the opportunity, once again, the open discussions to establish an early morning commuter rail link from Carrick to Sligo, serving Boyle and returning in the evening. When this was mooted back in the late nineties, there was a mind set in Boyle at that time that the proposed train who bring shoppers to Sligo! One would hope that that type of antiquated mind set is a thing of the past and that the majority in Boyle are now looking at the bigger picture. We need to piggy back on any announcement that will improve our town and a commuter train to bring people to work in Sligo and live in Boyle would be a huge addition to the town.
Taxi service in Boyle
Following on from a well received piece in this blog and a recent poll here on Boyletoday.com, we have been made aware that there is in fact a taxi service in operation Boyle in addition to the local hackney services. Brian Kane Taxi is now in business in the Boyle area. Brian's silver car has a taxi logo on the side and a sign on the roof and can be booked or hailed down as required. Unfortunately we do not have a taxi rank in Boyle at present but it is understood efforts are underway to address this. Brian Kane can be contacted on 0872565701 or through MyTaxi App.
'Rock the Clock' organisers commended
Well done to Barry Simon, Joe Ryan and Aaron Sharkey on their plans for the August Bank Holiday 'Rock the Clock' festival. As many know Barry and Joe run Matimoe's Bar and Aaron owns the Moylurg Inn. While they are competitors in business, the three men have come together to be partners in entertainment and are to be commended on organising a weekend's festival for the town. 'Rock the Clock' will be held on the weekend after the Arts Festival concludes thus giving the visitor and local alike close on 13 days on entertainment in Boyle from mid July until early August.
A royal view of Boyle's Lough Key
Those with an interest in aviation or indeed those out and about last Monday will have noticed a large number of private aircraft in the skies over Boyle, as they made their final approach to Ireland West Airport. One aircraft in particular, a $65m Gulfstream g650 passed over at low altitude around 11am. It was followed throughout the day by a number of other private jet aircraft, all passing low over Boyle. While many were still wondering why all these aircraft were descending into Knock, came word yesterday that perhaps the Duke and Duchess of Sussex (aka Price Harry and his new bride Megan Markle) are spending time in Ashford Castle as part of their honeymoon. If this is the case, the Royal couple would have had a great view of Boyle's Lough Key and it's islands as their aircraft passed over the town last Monday morning in what has been an extremely low key visit.
And finally….!
An 88 year old man goes to the doctor for a physical exam. All of his tests come back with normal results.
The doctor says, "Ron, everything looks great. How are you doing mentally and emotionally? Are you at peace with God?"
Ron replies, "God and I are tight. He knows I have poor eyesight. He's fixed it so that when I get up in the middle of the night to go to the bathroom .. Poof! … the light goes on. When I'm done … Poof… the light goes off."
"Wow, that's incredible," the doctor says.
A little later in the day, the doctor calls Ron's wife, Penny.
"Penny," he says, "Ron is doing fine! I called because I'm in awe of his relationship with God. It seems that God is providing him with what he needs. When he gets up to pee during the night, the light goes on in the bathroom. When he's done the light goes off!"
"Oh dear," exclaims Penny. "He's peeing' in the fridge again!"