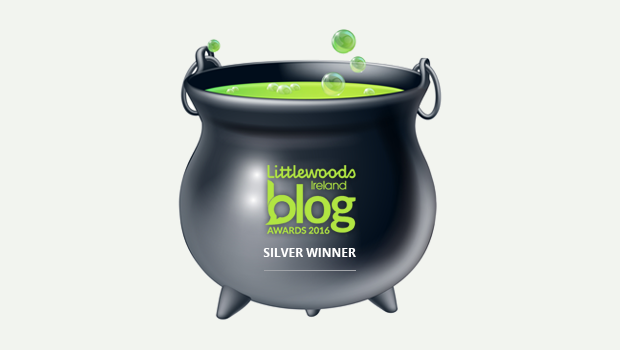 Cannonball will not hit Boyle on Sunday
Unfortunately, it looks like the Cannonball spectacle will not pass through Boyle this Sunday as had been expected. The 200 or so super cars will lunch at Kilronan Castle at around 12.45pm and will then make their way to Roscommon via Carrick on Shannon. Many had thought the most obvious route would have been via the N4/N61 through Boyle town but instead the cars will arrive to the Castle from Rosses Point via Manorhamilton and Drumshanbo and leave again via Drumshanbo to Carrick. Going by the map of the route, it would seem the cars will join the N61 just outside Boyle at the Four Provinces junction,  but this is subject to clarification so please check in advance. They are scheduled to arrive in Casey's in Roscommon at 3.15pm You can see more on Cannonball Ireland Facebook page where the exact route is announced via a QR code at 8am each morning.
Sad passing of the former Mayor of Boyle
Last Saturday saw the passing of what many have referred to as a 'legend' and 'one of life's great characters' when the former Mayor of Boyle Bill Corcoran died in Dublin. Corrigeenroe native Bill was part and parcel of the commercial and social life of Boyle for many years in the 1940's and 50's. Bill ran Leyland's Bar, where Kelly's Londis is now located, from 1953 until 1957. During his time in the town Bill contested the Mayor of Boyle competition and got elected on three unfulfilled promises: 1. To make Boyle a seaport town, 2. To terrazzo the streets of Boyle and 3. To import Scandinavian blondes for all the bachelors of the town!
Bill's passing severs a link with old Boyle and a gentleman who, over the years, attended as many local events as he possibly could and keep a keen interest in Boyle and his native Roscommon. Definitely one of the 'old stock of great characters' that have graced Boyle, Bill was held in high regard by those who knew him and whose families he befriended locally over the years and with whom he remained in touch. Sympathy goes out to his loving wife Phil and sons Ger and Fran, daughters-in-law Gráinne and Eibhlín and grandchildren Liam, Hannah and Alex at this sad time. Bill was laid to rest in Glasnevin cemetery on Wednesday last.
Musical rehearsals are a great way to meet new friends
Rehearsals commenced on Monday last for Boyle Musical Society's production of Guys and Dolls. Over the years, the Musical provided a great opportunity for those who had moved to the town to meet new people, have fun and integrate in the community through the dark evenings of late autumn and early winter. The show will be staged from November 23rd to 26th, and anyone who gets involved is assured of an enjoyable few weeks. if you know of anyone new to Boyle who would like to join the Musical, then direct them to St. Joseph's Hall on Monday or Thursday evenings at 8pm!
Review of casual trading bye laws in the county
Roscommon Co Co have indicated that they have conducted a review of the casual trading bye laws for the county, including Boyle. The review entailed looking at the location of existing bays and any administrative corrections deemed necessary by the local authority. Copies of the casual trading bye laws can be viewed at Boyle Municipal Office until September 30th with written submissions accepted until October 14th. In Boyle there are nine spaces allocated to casual trading on the Crescent and you can view the map of these here
Cycleway parking is posing a problem
A viewer has been in touch with us to highlight the continual parking of vehicles on the cycleway at Drum. According to the viewer "a business is allegedly operating from the house in Drum resulting in numerous cars parked around it and they are using the cycleway as a car park. A serious accident is waiting to happen. Recently, a person in a motorised wheelchair was travelling along the cycleway from the Archway and emerged from behind a parked car into the face of an oncoming car while a truck was travelling behind the wheelchair. Fortunately, the car driver braked hard and avoided a collision. I wonder could the Co. Council put yellow lines there or do something to stop the inconsiderate parking on the cycleway?, the viewer concluded.
Only one local submission on review of Boyle LAP
Roscommon County Council recently invited submissions and observations on its review of the existing Boyle Local Area Plan 2015-2021, in order to assist it in preparing a new Local Area Plan for the town for the period 2023 – 2029. The request was published in local newspapers, online, on Boyletoday.com and on radio. The council even gave suggestions to the public as to headings they might look at in determining how the town of Boyle develops between 2030 and 2029, but guess what – only one local person responded! A number of state agencies and public bodies (eight in total) also sent in submissions but the fact that only one individual from Boyle replied is scandalous. When the new Local Area Plan is published and when the public see the changes that are going to be made to the town, they cannot but say that they had a chance to shape these decisions and did not do so in July 2022 when requested.
And finally….!
A priest dies and is waiting in line at the Pearly Gates. Ahead of him is a guy who's dressed in sunglasses, a loud shirt, leather jacket, and jeans.
Saint Peter addresses this cool guy, 'Who are you, so that I may know whether or not to admit you to the Kingdom of Heaven ?'
The guy replies, 'I' m Bruce, retired airline pilot from Sydney .'
Saint Peter consults his list. He smiles and says to the pilot, 'Take this silken robe and golden staff and enter the Kingdom.' The pilot goes into Heaven with his robe and staff.
Next, it's the priest's turn. He stands erect and booms out, 'I am Father Bob, pastor of Saint Mary's for the last 43 years.'
Saint Peter consults his list. He says to the priest, 'Take this cotton robe and wooden staff and enter the Kingdom.
'Just a minute,' says the good father. 'That man was a pilot and he gets a silken robe and golden staff and I get only cotton and wood. How can this be?
'Up here – we go by results,' says Saint Peter. 'When you preached – people slept. When he flew – people prayed'.