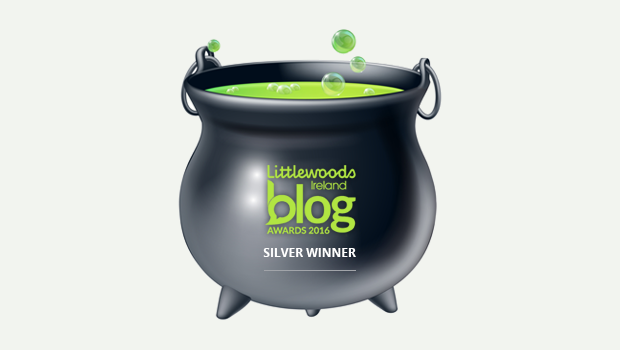 A great opportunity for local job seekers
A four week, three morning course will commence in Boyle next Tuesday providing a brilliant opportunity for any person wishing to prepare for the anticipated increase in job opportunities that will come to Boyle with the towns rejuvenation. Participants will learn a number of skills and cover many subjects including customer service skills, tourism, local information and visits to local attractions, ambassador of Boyle programme, manual handling, communications and HACCP Training. Participants will also be updated on Boyle 2040 and the opportunities it will provide. They will also be brought around the town to get a taste of what the future holds. This free course is ideally suited to those in the 18 – 45 age bracket and in receipt of social welfare payments but those in part time employment will also be considered. The course will take place in the Spool Factory in Boyle and is an ideal event for those who intend to seek employment in the service industry in the town. The course is now full but if you would like to be on a cancellation list please contact Boyle Family Resource Centre on 071 9663000 or mail [email protected]
Galway just got that bit further away
There are some who live on the eastern seaboard who can not understand why we travel from Boyle to Dublin when Galway is 'beside us'. In fact you could be in Dublin a lot faster than it takes to get to Galway and soon, that trip to Galway is due to get that little bit longer. It is reported this week that motorist travelling on the N83 Dunmore to Tuam road (the one used by the majority of Boyle people heading to Galway) could face delays for up to 18 months when a stop go system is put in place on a section of the carriageway known locally as 'Twenty Minute Hill'. The measure is being introduced in the interest of health and safety, and to facilitate a risk assessment of the road. It is not known yet when the works will commence.
Healthy Boyle is the way forward
Visitors to Boyle and those home on holiday often remark the large number of people who can be seen exercising around the town. In addition, we have many fitness centres and numerous clubs that encourage participation in psychical exercise. One such club is the recently formed Boyle Athletic Club. The club only registered recently with Athletic Ireland but already has over 100 members. If you want to see how popular the club is, head down to the Royal car park on Tuesday and Thursday evenings and see the gangs of walkers and runners heading out along the busy Carrick Road, Maple Drive, Abbeytown circuit.
Another popular pastime of late in this area, and indeed nationwide, is cycling. On Wednesday night last, the efforts to make Boyle one of the county's and perhaps countries first cycle friendly towns was brought to the fore at the 'Healthy Roscommon' seminar in the Council Buildings in Roscommon. It was met with a great response amid the comment form many in attendance "It's all happening in Boyle now".
In light of all the fitness activities in the area, perhaps we could go a step further now and get another notch for Boyle gaining 'Healthy Town' status if there is such a thing!
A visit to Ardcarne Christmas Shop is a must
The unseasonably mild weather of the last few days may not be conducive to thinking about Christmas (which is only 6 weeks away!) but this weekend the festive spirit will be in full swing locally with the official opening of the Ardcarne Garden Centre Christmas Shop. Billed as a 'Family Christmas Weekend' there will be plenty of side shows and events planned in both the Boyle and Roscommon Centre's over this Saturday and Sunday. A visit to the Ardcarne Garden Centre Christmas shop is always an enjoyable day out and in the process you can support the Mayo Roscommon Hospice Foundation who will be the Centre's charity of choice this year.
No new carriages for Dublin Sligo line
Irish Rail has said that no new carriages are planned to replace some of the rolling stock on the Dublin Sligo rail line. This is despite a promise 6 years ago that the commuter carriages still used on this line, would be phased out. The commuter carriages are not suited to intercity routes and it would seem are used more frequently at weekends on the Dublin Sligo line than any other line. If you pay close to €40 return on an intercity train, the least you expect is a carriage that is of inter city standard, not one that is used for short journey commuter routes around Dublin.
What if the Royal Hotel became an Asylum Centre?
Reports this week say that the former Shannon Key West Hotel in Rooskey is set to become a centre for asylum seekers. As was the case in Ballaghaderreen when the former Abbeyfield Hotel was transformed into an asylum centre, there is mixed emotion locally on the subject. One wonders what would have been the reaction in Boyle if the former Royal Hotel had been purchased by someone other than Roscommon County Council, and turned into an Asylum Centre?
And finally….!
A beautiful woman loved growing tomatoes, but couldn't seem to get her tomatoes to turn red.
One day, while taking a stroll, she came upon a gentleman neighbor.
He had the most beautiful garden full of huge red tomatoes.
The woman asked the gentleman, "What do you do to get your tomatoes so red?"
The man responded, "Well, twice a day I stand in front of my tomato garden, naked in my trench coat and flash them. My tomatoes turn red from blushing so much."
The woman was so impressed; she decided to try doing the same thing to her tomato garden to see if it would work.
So twice a day for two weeks she flashed her garden hoping for the best.
One day the gentleman was passing by and asked the woman,"By the way, how did you make out?
Did your tomatoes turn red?
"No," she replied,
"but my cucumbers are enormous."