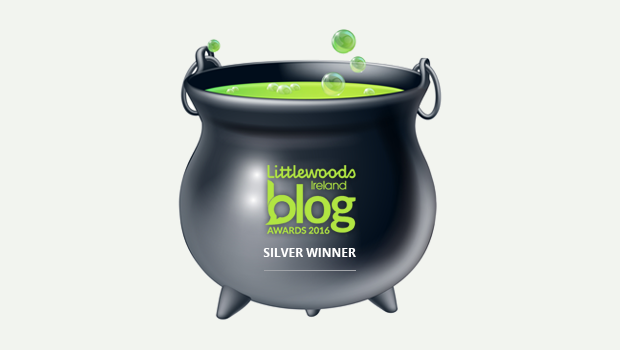 The reason we have so few rubbish bins around town
Recent news stories here on Boyletoday.com relating to dog fouling and littering have resulted in a number of people contacting us both in directly and by email with their views on the subjects. Some of the viewers have queried why there is a lack of rubbish bins in the town where dog walkers can dispose of their pets poo and/or where people can leave their sweet wrappers and waste.
The most likely reason there are so few bins in town, is because certain members of the public are known to use the bins to dispose of their household rubbish. One business person who contacted this website told us that they had observed a local woman drive up to a rubbish bin in Boyle late one night, when she thought there was no one around, and stuff her domestic rubbish bags into the bin. The business person also said they have experience of vegetable and food waste been put into rubbish bins outside their premises by householders. This, my dear friends is the reason there are so few bins around Boyle.
Facebook users in Boyle hit by hacking scandal
There has been a lot of national publicity in the last week concerning a recent Facebook data leak. It is reported that approximately 1.5m Facebook users in Ireland (533m worldwide) have had personal details and in particular, their phone numbers hacked. In the last few days, a reliable source contacted Boyletoday.com advising us that they had viewed a list of those hacked and it included an estimated 300 from Boyle. The mobile number of each of the 300 was allegedly visible, as was the email addresses of a smaller number. We were informed that there is no doubt but that some who were listed would not like their phone number to be in the public domain. The person told us that the hacking took place before 2019 and prior to GDPR regulations coming into play. So if you have seen an increase in scam phone calls or text messages to your number in recent times – chances are you are one of the 1.5m Facebook users whose number is on the hacked list. Read more here
Local Gardai have their finger on the drug pulse
Last Monday's drugs bust in Corrigeenroe just goes to show the level of drug activity that is taking place in the greater Boyle area. The €124k find comes a few weeks after €4k worth of drugs were seized in Ballinameen. We have said it before and will say it again, anyone who thinks drugs are not doing the rounds in quiet old Boyle is naïve and the recent seizures just go to show this. What recent events also show is that Boyle Gardai have their finger on the pulse and know what is going on when it comes to the local drug scene. They are aware who is dealing, where it is coming from and who the dealers are supplying. All the Gardai need is time to build intelligence and when they have their facts together they will make a hit – just like they did in Corrigeenroe last week and Ballinameen a few weeks previous. Well done Boyle Gardai and Roscommon Longford Divisional Drugs Unit for taking such a large amount of cannabis out of circulation.
Doon Shore enhancement moves a step closer
The Part 8 planning for the Doon Shore Outdoor Amenity Enhancement Scheme has been passed by members of Roscommon Co Co. The Doon Shore is one of Boyle's hidden gems and a valuable local amenity and tourism resource. The scheme will see 1. Creation of defined parking spaces to accommodate cars, trailers and users with disability, and surface repairs to existing trafficked areas 2. Extension of the existing green space to provide a separation between vehicular traffic and pedestrians 3. Provision of a coloured pedestrian footway along the existing shoreline concrete structure 4. All other associated site and ancillary works at the popular tourist attraction. The project will have to go to tender with work due to start, hopefully, as soon as possible.
A cycle path from Boyle to Sligo?
With such a big emphasis now on funding for cycle paths and walking routes, the thought of a cycle path from Boyle to Sligo could soon become a reality. It is known that Boyle Town Team had previously expressed an interest to Roscommon Co Co to investigate the possibility of extending the current cycleway from the Marina, north to the Gaelic Chieftain and down towards Corrigeenroe. But an further extension of this idea, to head further north again to Castlebaldwin, could be on the cards following the allocation of €150,000 by the Department of Transport through the National Primary Minor Works Scheme to investigate the feasibility of a cycle path from Doorly Td in Sligo to Castlbaldwin village. The route would follow the existing N4 that will no longer be used when the new dual carriageway is operational. Roscommon Co Co and civic bodies in Boyle need to move on this now while funding is still available.
The nosey parkers behind the squinting windows
From Monday next, Covid restrictions are due to ease with travel being permitted within your county or 20k from home. This will be a major ease of restriction for those who have adhered to the 5k exercise limit that has been in place for all of this year so far. It will also come as a relief to Gardai who are most likely inundated with individuals who spend their time reporting any non RN cars in the 'Park and any strangers seen in the locality. Every town has it's fair share of these nosey parkers but Boyle has one or town classics who hide behind their squinting windows and who will be devoid of something to write a letter about or report to the authorities from next Monday!
And finally….!
A Scotsman, an Englishman and an Irishman want to get in to the Olympics, but they haven't got tickets.
The Scotsman picks up a manhole cover, tucks it under his arm and walks to the gate. " McTavish , Scotland " he says, "Discus" and in he walks.
The Englishman picks up a length of scaffolding and slings it over his shoulder.. " Waddington-Smythe , England " he says, "Pole vault" and in he walks.
The Irishman looks around and picks up a roll of barbed wire and tucks it under his arm. "O'Malley, Ireland " – "Fencing".