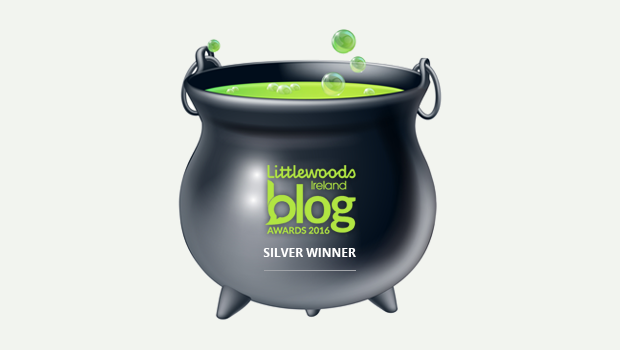 Resurrecting the late Betty Meyler's vision
There are still a number of people around who will remember the late Betty Meyler. Betty came to Boyle many years ago along with her partner Jack and initially, if memory serves correct, settled at Rock House. Betty later moved to Boyle and to some, she could have been deemed eccentric. But to others who studied how she operated, Betty was a shrew and smart lady. She took an interest in UFO's and was the subject of many radio and television documentaries on the subject, even organising a UFO conference in the town. Betty had a plan to put Boyle's association with UFO's on the map and behind it all, saw the economic benefit such an association would bring to the town. Unfortunately Betty passed away before her dream became a reality.
Maybe now is a good time, with all the grant aid that is available, to relive Betty's dream and get the UFO phenomena on the go again – perhaps even build a UFO centre in the town…..
Believe in them or not – UFO's are big business and if they bring an economic benefit to Boyle – then Betty's vision of many years ago could at some stage in the future, become a reality.
Boyle eagerly looks forward to this year's Arts Festival
Details of the line-up for this year's Arts Festival were announced last Tuesday and the number of acts and the quality of same took many by surprise. If the weather plays it's part in August, it looks like an exciting and enjoyable week lies ahead. Well done once again to the hard working committee on organising such an array of talent to perform in our town. While the committee are not asking for sponsorship this year, which is commendable, they have said that they will gladly accept any donations, so if you are in a position to support BAF'21 then please contact any committee member.
King House reopens next Tuesday
Another popular Boyle attraction comes back to life next Tuesday when King House opens it's doors to the public once again.  There will be reduced capacity on each tour which will be self-guided with a printed tour brochure. 
The House will be open daily Monday to Saturday 11am to 5pm (last tour at 4.00pm) and Sunday 11 am to 4pm (last tour 3.00pm). One often wonders how many locals can say they have taken the tour of King House or visited Boyle Abbey? Maybe this is the year to visit all of the great attractions we take for granted locally.
Separately, best wishes are extended for a healthy and enjoyable retirement to King House tour guide Michael Burke. Michael nice and quietly left his position in King House during the week. One of life's gentlemen, Michael endeared himself to the tourist and local alike and his easy going, 'can do' attitude will be sorely missed by all who interacted with him on a daily basis. A keen sportsman, Michael once ran a 2.49 Dublin Marathon and is also a keen cyclist, so he should find plenty to keep him occupied!
We bid farewell to Hill Sixteen
Tomorrow (Saturday) we bid farewell to the cast and crew from film company Hill Sixteen, who have made Boyle their home for the last two weeks. Their presence has added a little bit of excitement to the town and brought a welcome boost to the local economy. While the vast majority of the public have been accommodating to the parking restrictions and slight delays, it seems it was not to everyone's liking. One particular motorist was observed one evening last week being asked to wait for a few minutes during filming. She was having none of it and protested strongly by blowing her horn for periods of time in an effort to interrupt the shoot. In the end, the crew just let her past as she must have been in a awful hurry! Thankfully, she was in the minority and nearly everyone else welcomed the filming with open arms.
Boyle athlete in action this afternoon in Estonia
Hot on the heels of our story here last week on the success of local athlete Findley Daly comes the great news that Finley has been been selected for the Irish team for the European U23 Athletics Championships in Tallinn, Estonia which commenced yesterday. Everyone in Boyle wishes Finley the best as he competes in Heat 1 of the 3000m steeplechase at 2.05pm (Irish time) today (Friday). The event is being live streamed here
An accident waiting to happen on Military Road
If you are travelling out from Boyle along Military Road, just opposite the Parochial school, be prepared to see incoming motorists who know the road, move over to the opposite side of the carriageway as they try and negotiate a series of uneven and indented manhole covers. This manoeuvre has become an everyday occurrence for many, as has the wide berth that has to taken on the same section of road as one heads into town due to a very uneven surface down from 'The Brothers' sculpture. The obstacles at the Parochial School are an accident waiting to happen and they need to be rectified sooner rather than later.
Artist seeks window space in Boyle
We have been contacted by a Ballaghaderreen based artist who is seeking window space in Boyle to display his art during the upcoming Boyle Arts Festival: I am an artist from Ballaghaderreen and have taken part in the Open Exhibition at BAF since 2014. I am just wondering if you could point me in the direction and/or bring this query to the attention of local shop owners/owners of vacant premises, with a view to a window display of my artwork during the festival? I am contacting this page as I am not from Ballaghaderreen and do not really know many business owners around Boyle. My art can be seen on my website www.conoroconnellart.com . Many thanks in advance, Conor O'Connell http://conoroconnellart.com/
And finally….!
A Kerryman gets on a bus and asks the driver how long the trip is from Limerick to Cork.
"About 2 hours," says the driver.
"Okay," says the Kerryman "then how long is the trip from Cork to Limerick?"
The irate driver says "It's still about 2 hours. Why'd ye think there'd be a difference?"
"Well," says the Kerryman, "It's only a week between Christmas and New Year, but it's one hell of a long time between New Year and Christmas!