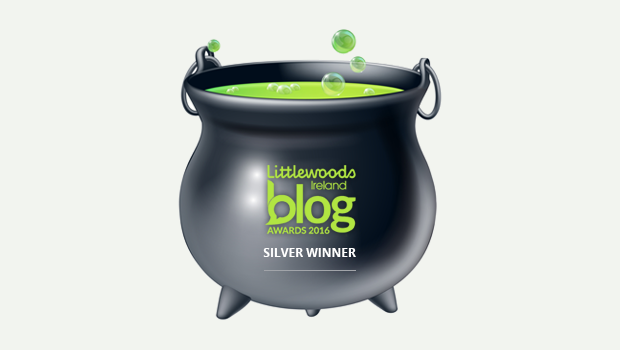 Another enjoyable tour on our doorsteps
If you have two hours or so to spare some weekend why not pop out the short distance from Boyle to Keash and take a guided tour of the 'Caves of Keash'. The tour leaves the Visitor Center at  the Fox's Den bar on Saturday and Sunday at 10am and 2pm. On the trip can enjoy breathtaking views and explore the enchanted Caves while walking in the foot steps of Ireland's most famous King Cormac Mac Airt. The tour includes guide, bottled water and information flyers to take home. Hiking boots are advisable but not necessary. Kids under 16 must be kept by parents side at all times. The guide will always lead the way and stays ahead of the group. Priced at €15 pp, under 16's go free with group rates also available. When you are finished, head back to the Fox's Den for some great food and a relaxing drink while looking up at the Caves in the distance. Of course you can walk up to the caves yourself, but you will not get the full benefit and history of the area without a tour guide. This is a tour right on our doorsteps and one that is steeped in history and well worth a visit. Phone 071 9183408 for more details or visit the Caves of Keash Facebook page or website here.
Dates announced for Arts Festival
The dates have been announced for the 30th anniversary Boyle Arts Festival which will take place in 2019. Now is the time to mark Thursday July 18th to Saturday 27th 2019 into your diary and to tell family and friends to book their holidays in Boyle during that time. The committee are already planning for the event and promise "to bring you yet another spectacular and memorable experience."
Is demand out there for commuter train?
Interesting to see a statement during the week from Deputy Eamon Scanlon expressing his disappointment at the refusal by Irish Rail to consider providing an additional morning commuter service between Carrick-on-Shannon and Sligo. According to Deputy Scanlon
"My office has been dealing with a significant number of queries from people living in Carrick-on-Shannon who work in Sligo.  They have to drive (to Sligo) every day, despite the fact that there is a train station in the town, which could be providing a commuter service". One wonders did the Deputy have any representations from Boyle – the town that first suggested such a commuter train and a town where may travel daily to Sligo for work? In any case, Irish Rail has said that they are "not satisfied that the customer demand would offset the costs incurred". However, they did indicate to the Deputy that they would re-visit the proposal at the next timetable review for the Sligo line. It would be interesting to see on what grounds Irish Rail identified the customer demand and how this was calculated and even more interesting, to get a copy of the cost analysis they undertook on this project, that's assuming one was undertaken.
Island hopping business awaits
While many towns have the amenity of a lake to help their tourism product, our town has the added benefit of a lake with a large number of islands on it. Nearly all the islands on Lough Key hold major historical significance and many include the ruins of churches dating back hundreds of years. An opportunity awaits some budding entrepreneur to commence "Island Hopping" tours during the summer of 2019. It would be unique to Boyle and of great interest, especially if the history of the islands formed part of the tour. But for this the succeed, permission would have to be obtained from the owners of certain islands on Lough Key. Some people are not aware that a percentage of the islands are in private ownership and are subject to trespass laws just like any private property. But with consent, a novel business opportunity awaits the right ambitious person.
Last few train seats to see the Pope
At the time of writing, certain fares and certain departures on Irish Rail to Dublin from Boyle next Sunday for the Pope's visit are sold out. With all tickets on services from Mayo now gone, many will turn to the Dublin Sligo line for transport. Irish Rail are advising customers that tickets must be booked in advance for Sunday 26th. Seperately, but on the same subject, this week's poll here on Boyletoday.com asks the question where do people plan to travel to to visit the Pope. Interestingly 91% of those who responded to date have no intention of travelling anywhere!
And finally….!
A road crew supervisor in southern Ontario hired Herb from Newfoundland, to paint the yellow line down the middle of highway 10 heading up toward Wasaga Beach He was skeptical about hiring him since he didn't have any painting background; however he appeared enthusiastic and told him that he really needed the job. At least his wife Lorrie-Jane told him so.
He explained to Herb that his work day would be to complete 2 miles of centerline on the road. He was set up with brushes and paint and his boss got him started.
After the first day, the supervisor was pleased to find that he'd painted 4 miles of road in his 8 hour shift, instead of the two expected of him. He told Herb that he did an excellent job and said how pleased he was with his progress.
On the second day, Herb completed painting just the 2 miles of road that was asked of him. His supervisor was surprised, because on the first day he had completed twice as much work. But he didn't say anything since 2 miles of road was the amount that the job required anyway. He decided to just accept it and to look forward to the next day when he was sure that Herb would pick up the pace again.
On day 3, the supervisor was disappointed to learn that in his 8 hour shift, Herb completed painting only 1 mile of road. Herb was called to the supervisor's office and asked what was the problem.
"On your first day you completed 4 miles of road on your second day 2 miles of road and now on day 3 you were only able to complete 1 mile of road. What's the problem, Herb?"
"Well," Herb replied, "I'll tell you watt is da problem dare boy, but I taught a smart man like you would figger it out fer yourself. Every day I got farder and farder away from da paint can."