News
'The Emerald Isle Explorer' in Boyle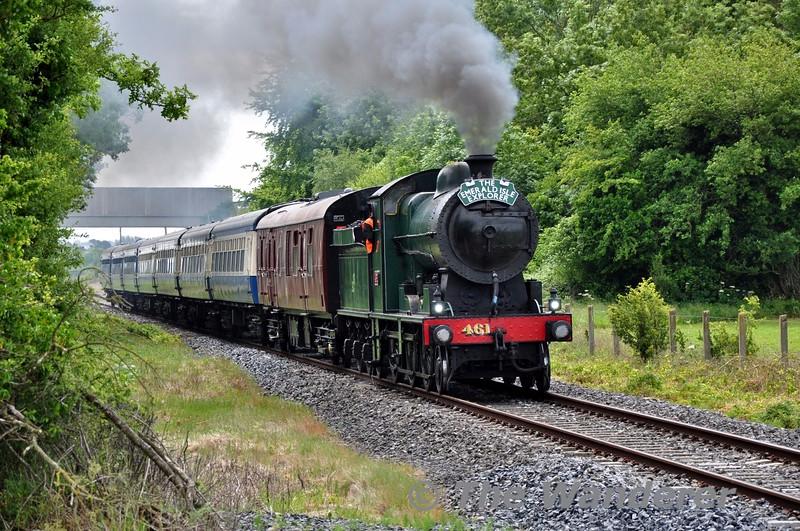 Eagle eyed rail enthuasists would have seen the coaches from Steam Dreams "Emerald Isle Explorer" passing through Boyle on Tuesday afternoon.
The coaches were part of the Steam Dream tour of Ireland.
The craven coaches were pulled by an old diesel locomotive on the Longford Sligo section of the rail journey while a steam engine was used on other sections.
The seven-day train tour was offered by Steam Dreams – which runs the UK's Cathedrals Express steam train – and hauled by vintage locomotives owned by The Railway Preservation Society of Ireland.
Prices for the seven-day tour started from €1,695pp (non-dining) with accommodation in "good quality city centre hotels", rising to €2,950pp for a Pullman Style Dining package.
From Wednesday 15th June until Wednesday 22nd June, the tour visited Dublin, Wexford, Waterford, Cork, Killarney, Sligo, Derry, Portrush & Belfast before retracing their steps back to the UK on Thursday 23rd June and bidding farewell to the Emerald Isle.
The train also passed through Boyle on Sunday en route to Sligo where passengers disembarked until their return journey to Dublin on Tuesday.
(pic: thewandererphotos.com)