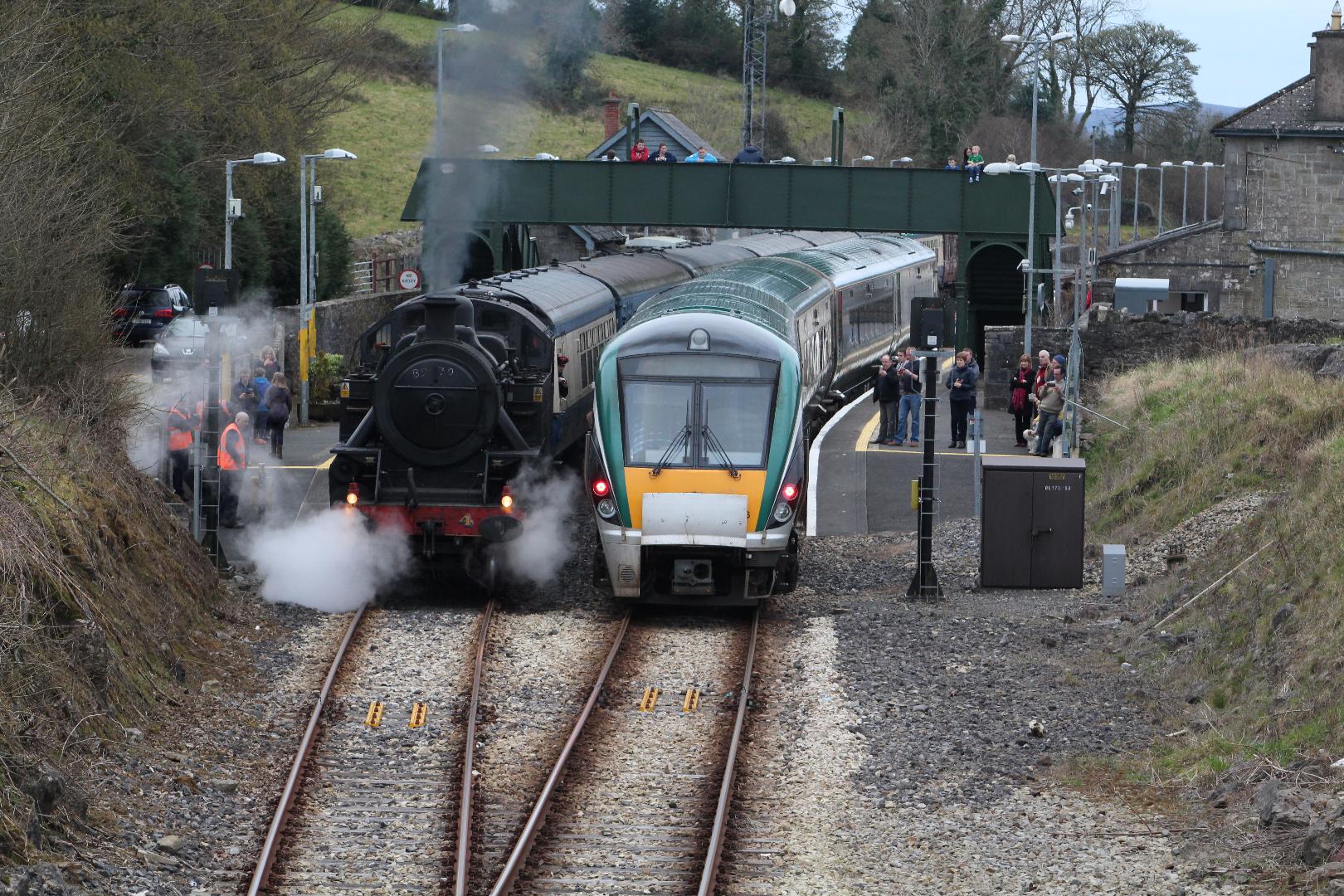 The latest in the series of diesel railtours aimed at raising funds for the overhaul of our diesel locomotives will pass through Roscommon and Castlerea on Saturday.
The tour will travel from Dublin (Connolly) to Athlone, Claremorris and Ballina, return to Claremorris and then visit Westport before making its way back to Dublin.
Official confirmation has been received on the operation of two 071 class locomotive in multiple for the upcoming diesel railtour.
This will see the first ever operation of a pair of 071 class locomotives west of Portarlington. It will also be only the second time ever for 071 class locomotives to work in multiple. There is also a planned locomotive change when the train arrives in Claremorris and if available a subsequent change in Ballina.
The train will be made up of Cravens coaching stock complete with usual facilities of snack car serving a variety of hot and cold items throughout the day alongside a bar car with draught and bottled beverages available all day.
| | | |
| --- | --- | --- |
| | Arr | Dep |
| Dublin Connolly | | 07:50 |
| Portarlington | 08:48 | 08:50 |
| Athlone | 09:39 | 09:49 |
| Roscommon | 10:14 | 10:22 |
| Castlerea | 10:40 | 10:48 |
| Claremorris | 11:12 | 11:40 |
| Manulla Junction | 11:53 | 12:00 |
| Ballina | 12:30 | 14:25 |
| Claremorris | 15:09 | 15:40 |
| Westport | 16:14 | 16:45 |
| Claremorris | 17:19 | 17:47 |
| Athlone | 18:55 | 18:59 |
| Tullamore | 19:25 | 19:33 |
| Portarlington | 19:57 | 19:59 |
| Dublin Connolly | 20:57 | |