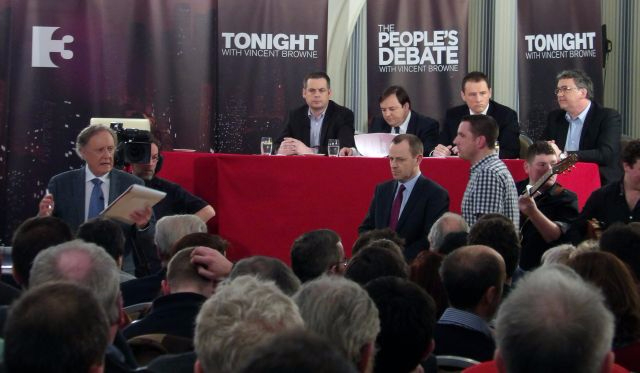 A debate hosted by Vincent Browne about the issues facing the new Roscommon-Galway constituency will be recorded Monday night.
The 'People's Debate with Vincent Browne' is taking place in The Abbey Hotel, Conference and Leisure Centre in Roscommon on Monday and will air two days later, on Wednesday, September 16, at 10pm.
The roving debate programme is more than halfway through its nationwide tour with 19 more constituencies to visit.
Those interested in taking part in the Roscommon-Galway constituency debate are advised to arrive at The Abbey Hotel in Roscommon by 7pm on Monday.
The Tonight With Vincent Browne show will also be broadcast LIVE from The Abbey Hotel in Roscommon (after the debate) on Monday night from 11pm to midnight.
(pic courtesy TV3)